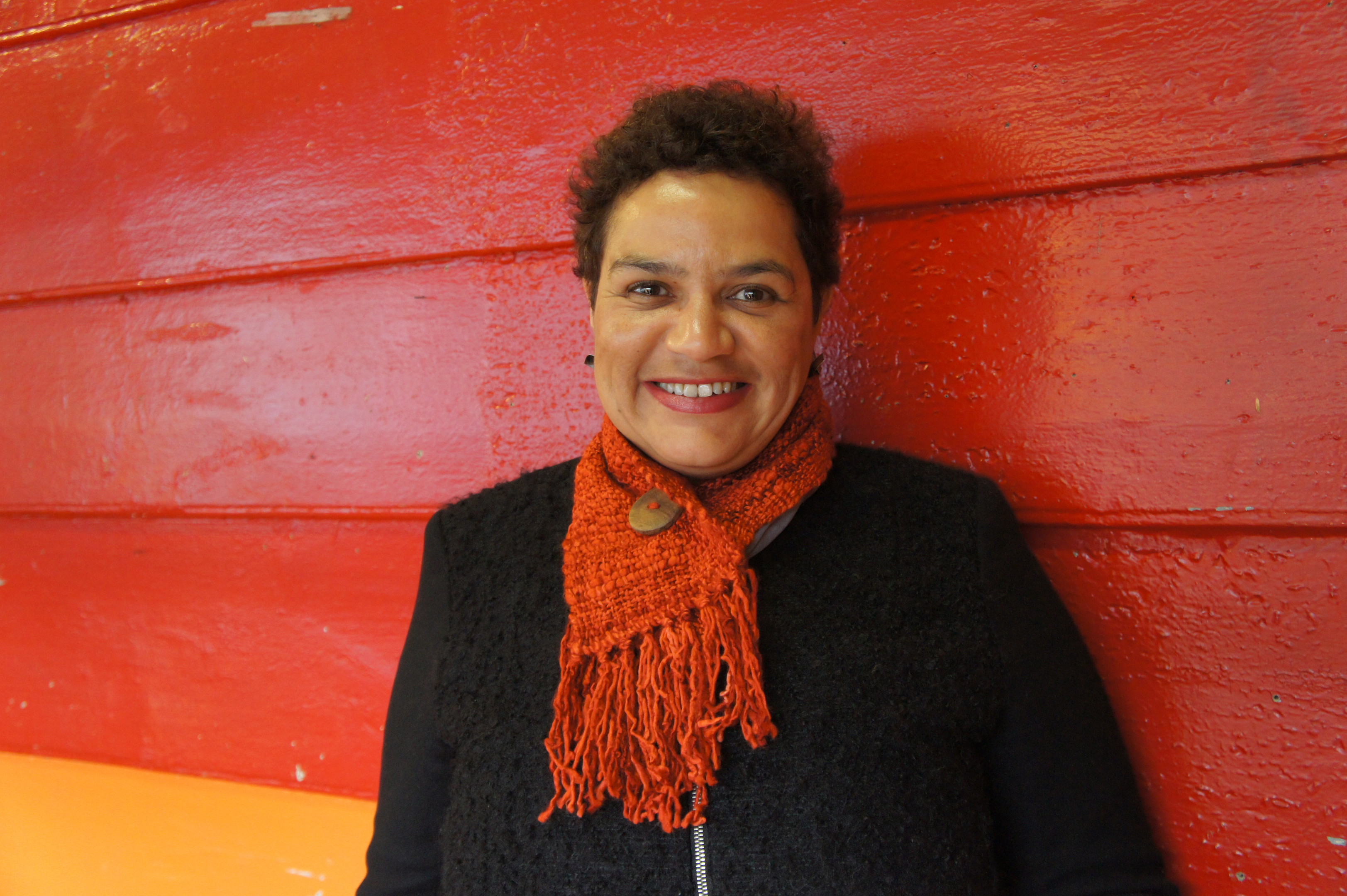 CHARLOTTE and Emily may be more famous, their books more read and their literary legacy more celebrated.
But, for Scotland's national poet, another, often overlooked, Bronte was the most radical of them of all.
Scotland's Makar, Jackie Kay, has been asked to pen a tribute to Anne Bronte as part of a new memorial to the talented trio.
The Bronte Stones project, launched next month, will celebrate the literary legacy of the world-famous Yorkshire sisters with poetry or prose carved on stones laid along the eight-mile route between the sisters' birthplace in Thornton and the family parsonage in Haworth.
Novelist Jeanette Winterson will celebrate the Bronte legacy as a whole while singer Kate Bush fittingly marks Wuthering Heights author Emily.
Poet Laureate Carol Ann Duffy is providing a poem for Charlotte, who wrote Jane Eyre, while Jackie will take just 100 words to salute Anne, who most famously wrote Agnes Grey and The Tenant of Wildfell Hall, before her death at just 29 in 1849.
Jackie was asked by the organisers which she'd choose and was in no doubt which sister she wanted to write a poem about.
"Anne was the one who is often overlooked and is the outsider in her own family," said Jackie, 56.
"She is a feminist and is much more radical than her sisters, despite being seen as a pale reflection of them.
"I first read Jane Eyre when I was 19 and then I read Wuthering Heights and then Anne's books. That's the order people usually do it in but they should start with Anne because her book was finished first.
"Jane Eyre is very influenced by Agnes Grey, even down to the plain governess."
Each of the four has just 100 words to fit the stone.
Jackie said: "It had to be very small, that was the hardest thing, but also thrilling as you are making a poem for a certain purpose.
"I felt that Anne was misunderstood by her own sisters and is the only one not buried there, she's buried in Scarborough.
"I liked the idea of the stone returning Anne home and her addressing the sisters in her poem. She could be addressing Charlotte and Emily, but could also be addressing all women, the sisterhood.
"'Sisters you've got me wrong all the time', is one of the lines. And I decided to have a poem within a poem, so there are some words differently emphasised and if read separately they will form their own little poem.
"It's a bit like a secret. But I'm chuffed to be given the challenge and being in such company.
"I'm a huge fan of Kate Bush. Her lyrics are amazing and she's a poet of song. When I first heard Wuthering Heights all those years ago it pierced right through me."
Jackie's stone will be in meadow directly behind the parsonage which is a mecca for Bronte fans from all over the world.
"There is an extra special resonance to the idea of Anne returning and it will be like she has never been away, which is lovely."
Jackie is the third modern Makar, taking on the role in 2016.
It wasn't just a source of great pride for her, but also for parents Helen and John.
The communist couple adopted her as a baby after she was born in Edinburgh to a Nigerian dad and a Highland nurse.
"My dad was 91 when I became Makar and asked how long it was for," says Jackie. "When I told him it was for five years he said, 'Well, your mother and I will just need to see out your term in office."
The family still live in the neat house in Bishopbriggs where Jackie was brought up and she is regularly home, splitting her time between there and Manchester where she is a very hands-on Chancellor of Salford University. Although she is often in England, Jackie has a keen eye on the Scottish as well as the wider UK political scene, including Brexit and the reinvigorated independence debate.
"I'm not without hope," said Jackie. "I think Scotland is an extraordinary country and is leading the way in lots of different ways.
"I've just been on Eigg and I found it exciting that it hopes to be one of the first islands to completely use reusable energy and be run by the community.
"Brexit was very troubling for me but two years in it still seems to be up for grabs. It's a process that's shifting and changing before our eyes.
"I wouldn't be able to call exactly what's going to happen and I don't think even politicians can. I probably spend more than half of my time in Glasgow so I don't feel very distant from what's going on."
Jackie will be back this week for the Shore 2 Shore tour which started yesterday in Penarth and runs through Independent Bookshop Week. It visits Biggar on Friday and then Dunoon on Saturday with Jackie joined by fellow poets Imtiaz Dharker, Gillian Clarke and her former partner and Bronte Stones collaborator Carol Ann.
"We did a similar tour in 2016, celebrating readers and poetry and paying tribute to independent bookshops.
"Brexit happened right in the middle of the first tour and every night when people came out to the readings the response was astonishing.
"It was as if they really needed poetry. It feels as if there has been a sea change across the country and adults are turning to the arts to help them understand these complex political times.
"When I was on Eigg I did an impromptu reading and the place was packed out, we couldn't have got anyone else in. It was like half the island turned up.
"Poetry seems to hold out a hand and offer solace. It's like a breath of fresh air, a different pair of eyes."
Travelling the country is very much a part of Jackie's work as a Makar meaning she pens her words wherever she can.
"I'll write in my office in Salford or in the library in Bishopbriggs or on the train. I'm quite a peripatetic poet.
"You get a sense of each place and my ambition is to write a Makar's map of Scotland. Each place I go to I write a stanza or a few stanzas and when I'm finished with the role I'll stitch them all together in a huge tapestry.
"That will give people a sense of not just the places but of how Scotland itself is changing, the preoccupations and the things people might say.
"Like when I was in Uist I said to a woman that I was surprised there was such a big lesbian turnout and without missing a beat she said: 'Aye, we hang on to our lesbians but we lose our gay men.'"
Shore 2 Shore details at picador.com
Poetry offers the perfect therapy
"I think we should read a poem a day, I'd even prescribe it," says Jackie.
"It's good for you to take a bit of time away from the mayhem and everything that flies around social media. We've lost the art of contemplation.
"Poetry helps you reimagine and it's a good way to reset yourself."
Jackie's ode to bundle of joy
Jackie wrote to the Scottish Government when they were proposing essentials for baby boxes being given to new mums, suggesting a poem be included.
Her hand-written Welcome Wee One poem is now given to every baby born in Scotland.
"It was a lovely thing to be able to do and I keep bumping into people with babies who want their picture taken. They say they have the poem framed and on the wall at home and they say it means so much to them. It's nice to think they may be passed down generations."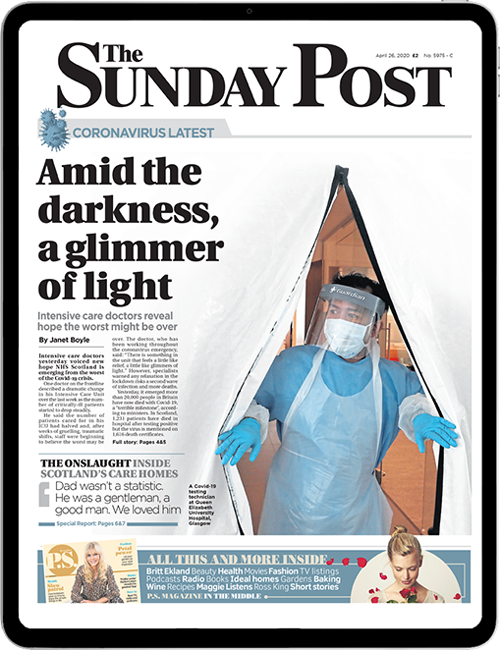 Enjoy the convenience of having The Sunday Post delivered as a digital ePaper straight to your smartphone, tablet or computer.
Subscribe for only £5.49 a month and enjoy all the benefits of the printed paper as a digital replica.
Subscribe