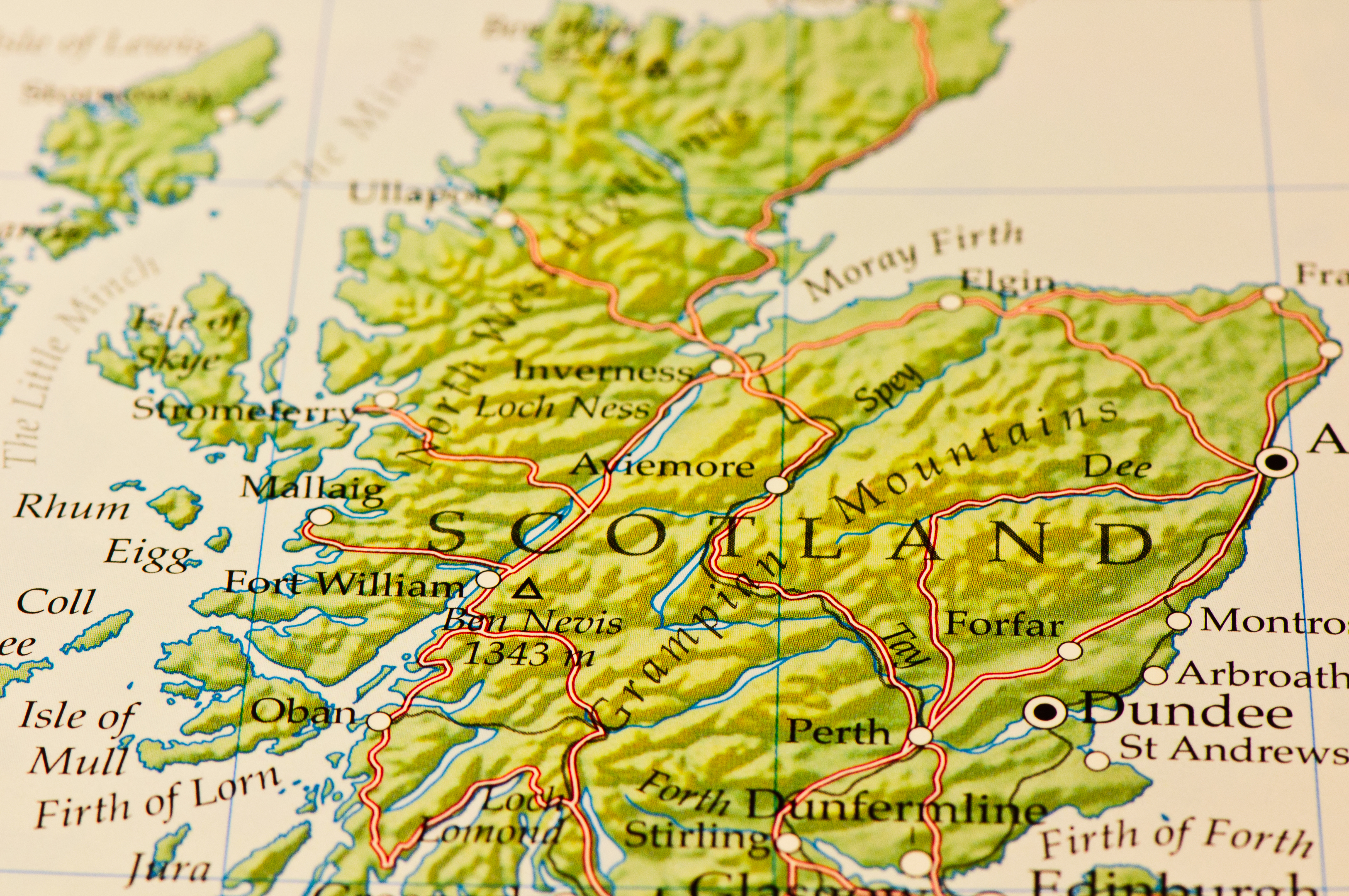 EVER wondered how the value of your home stacks up against others in the country – or around the world?
Well, now you can find out. A new online tool will tell you exactly how it compares to not only the average in your area, but to the rest of the UK and around the globe.
The tool, which calculates average house prices based on recent house sales in each area, has uncovered some quirky facts.
Did you know, for example, that the average price of a home in the UK is currently £234,466 but in London it soars to £680,607?

And according to the tool's creators Web Blinds, the capital's most expensive street is Westminster's Eaton Square, where price tags average a staggering £16,900,000.
Going by recent house sales, Scotland's priciest street is Loirsbank Road in the upmarket Aberdeen suburb of Cults with houses costing on average a hefty £1,303,350.
But that doesn't come close to Monaco's Avenue Princesse Grace, the most expensive in Europe, at £27.8 million.
And if you think we're talking telephone numbers, check out Pollock's Path in Hong Kong where the average house costs £248.1m.
We looked at the main towns and cities in each of Scotland's 16 postcode areas and used the tool to uncover the average house prices in some of Scotland's most expensive streets.
Try it yourself at web-blinds.com/resources/home-vs-world
Aberdeen
1. Loirsbank Road, Cults, AB15, £1,303,350
2. Dalmunzie Road, Bieldside, AB15, £1,120,530
3. Altries Wood, Maryculter, AB12, £964,705
4. Chanonry, Old Aberdeen, AB24, £916,251
5. Queen's Grove, Hazlehead, AB15, £892,698
Glasgow
1. Burnside Road, Giffnock, G46, £1,162,150
2. Frederick Bvd, Thorntonhall, G74, £1,127, 770
3. Craigmillar Avenue, Milngavie, G62, £1,055,730
4. Boclair Road, Bearsden, G61, £994,926
5. Countessgate, Bothwell, G71, £955,421
Edinburgh
1. Regent Terrace, City Centre, EH7, £1,245,830
2. Northumberland Street, New Town, EH3, £839,334
3. Brunstane Mill Road, Portobello, EH15, £763,654
4. Cairnmuir Road, Corstorphine, EH12, £707,077
5. Burnbrae, East Craigs, EH12, £551,339
Dundee
1. Braeside, Auchterhouse, DD3, £643,638
2. Osprey Road, Fowlis, DD2, £544,649
3. Balmyle Road, Broughty Ferry, DD5, £517,144
4. Station Road, Longforgan, DD2, £460,493
5. Murroes, Broughty Ferry, DD5, £435,497
Inverness
1. Upper Myrtlefield, IV2, £423,315
2. Culduthel Smiddy Gardens, IV2, £411,161
3. Yairs Rise, North Kessock, IV1, £396,478
4. Firview Grange, Mill of Balnagowan, Ardersier, IV2, £382,046
5. Nairnside, IV2, £349,196
Perth
1. Bridge of Earn, PH2, £578,245
2. Drumgate, Abernethy, PH2, £573,908
3. Forteviot, PH2, £509,267
4. Strathallan Bank, Ardargie, PH2, £466,824
5. Dunning, PH2, £448,270
Wick
1. Watten, KW1, £208,591
2. Bower, KW1, £162,195
3. Cormack Crescent, Papigoe, KW1, £160,801
4. Kirk, KW1, £146,426
5. Canisbay, KW1, £145,644
Falkirk
1. Castle View, Airth, FK2, £527,921
2. Maddiston, FK2, £437,209
3. Avonbridge, FK1, £324,818
4. Scobbie Place, Redding, FK2, £323,128
5. California, FK1 £313,553
Fife
1. Innerbridge Street, Guardbridge, KY16, £755,653
2. Mount Melville, St Andrews, KY16, £620,595
3. Woodland Gait, Cluny, KY2, £503,066
4. Grange, St Andrews, KY16, £493,868
5. Younger Place, Strathkinness, KY16, £489,876
Kilmarnock
1. Rowallan Castle Estate, Kilmaurs, KA3, £758,028
2. Glasgow Road, Fenwick, KA3, £457,038
3. Dunlop, KA3, £400,459
4. Pollock-Morris Dr, Crosshouse, KA2, £357,832
5. Old Loans Road, Dundonald, KA2, £351,826
Paisley
1. Low Road, Castlehead, PA2, £332,796
2. Stirling Gate, Linwood, PA3, £200,546
3. Main Road, Millarston, PA1, £57,125
Dumfries
1. New Abbey, DG2, £314,358
2. Beeswing, DG2, £299,250
3. Locharbrigs, DG1, £294,986
4. Georgetown, DG1, £286,966
5. Auld Brig View, Auldgirth, DG2, £280,946
Shetland
1. Twageos Road, Lerwick, ZE1, £247,282
2. Greenwell, Gott, ZE2, £237,603
3. Longland, Upper Sound, Lerwick, ZE1, £232,462
4. Hogalea, Scalloway, ZE1, £226,133
5. Girlsta, ZE2, £202,163
Harris
1. Drinishader, HS3, £174,369
2. Bunavoneader, HS3, £134,753
3. Northton, HS3, £112,357
4. Kyles Harris, HS3, £98,895
5. Lever Terrace, Leverburgh, HS5, £75,286
Galashiels
1. Stow, TD1, £538,209
2. Craigmyle Park, Clovenfords, TD1, £421,262
3. Still Haugh, Fountainhall, TD1, £271,586
Motherwell
1. Ravenshall, Cleland, ML1, £375,168
2. Argyll Wynd, Carfin, ML1, £242,113
3. Wilsons Road, Hareshaw, ML1, £215,556