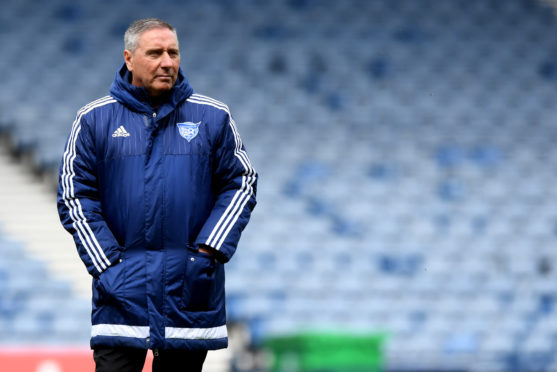 Come October, Jim McInally will have been nine years in charge of Peterhead.
His unbroken spell in charge of the Blue Toon, which includes two League Two title wins, makes him Scotland's longest-serving manager.
Celebrating the landmark, though, will be the furthest thing from the 56-year-old Glaswegian's mind.
Instead, he will be far too busy trying to get his head around what he believes are the confusions and contradictions of the lower leagues' scheduled return to action that month.
The Betfred Cup will begin on October 6 – McInally's side are grouped with Dundee United, St Johnstone, Brechin City and Kelty Hearts – with the lower leagues kicking off 11 days later.
Assuming that is, they are allowed to.
Should the Premiership have been shut down because of Covid-19 concerns by then – and First Minister Nicola Sturgeon has stressed the top flight is on a yellow card because of the rule-breaking by the 'Aberdeen 8' and Boli Bolingoli – it will not happen.
Already, the date for the lower-league clubs being allowed to start pre-season training has been put back to August 24.
And McInally is concerned over the damage putting the game back in lockdown would cause to lower-league clubs in particular.
"I don't think anyone should underestimate how much football means to people, and can mean to small communities," he said.
"That especially holds true in times like just now, where there is a lot of hardship about.
"My view is that fans should have their local teams playing games, and they should be able to go along and watch them play.
"I am not disrespecting the seriousness of the virus when I say that, or the efforts of the health professionals, who have been on the frontline in the fight against it.
"No, I just think the Scottish Government needs to be educated about the difference between full-time football and the part-time game.
"No-one is kidded that we would have been top priority when the decisions about seasons getting called, and start-up dates being set, were made.
"At the same time, we should not be forgotten, now that we are that bit further down the line to making our return.
"Listen, there is a world of difference between going along to see a 50,000 or 60,000 sell-out, and coming along to a Peterhead match.
"So why can't that be acknowledged in the way we treat the games in the lower leagues?
"If people want to come to watch us play, they can do so and stand at a safe distance from other spectators. I have no doubt about that.
"And, given that is the case, shouldn't they have the choice to do so?
"We are now at a stage with coronavirus where people are able to go and have a pint of beer if they want to.
"It is not for me, but I am happy that people can now choose to.
"Likewise, it's good that people can now go to restaurants to eat out if they want, or stay at home in the knowledge that doing so is keeping their risk to a minimum.
"Covid-19 isn't going anywhere. Yes, there are vaccines that sound promising, but it could be 18 months before they are rolled out.
"So the decision is how do we want to live our lives in the meantime?"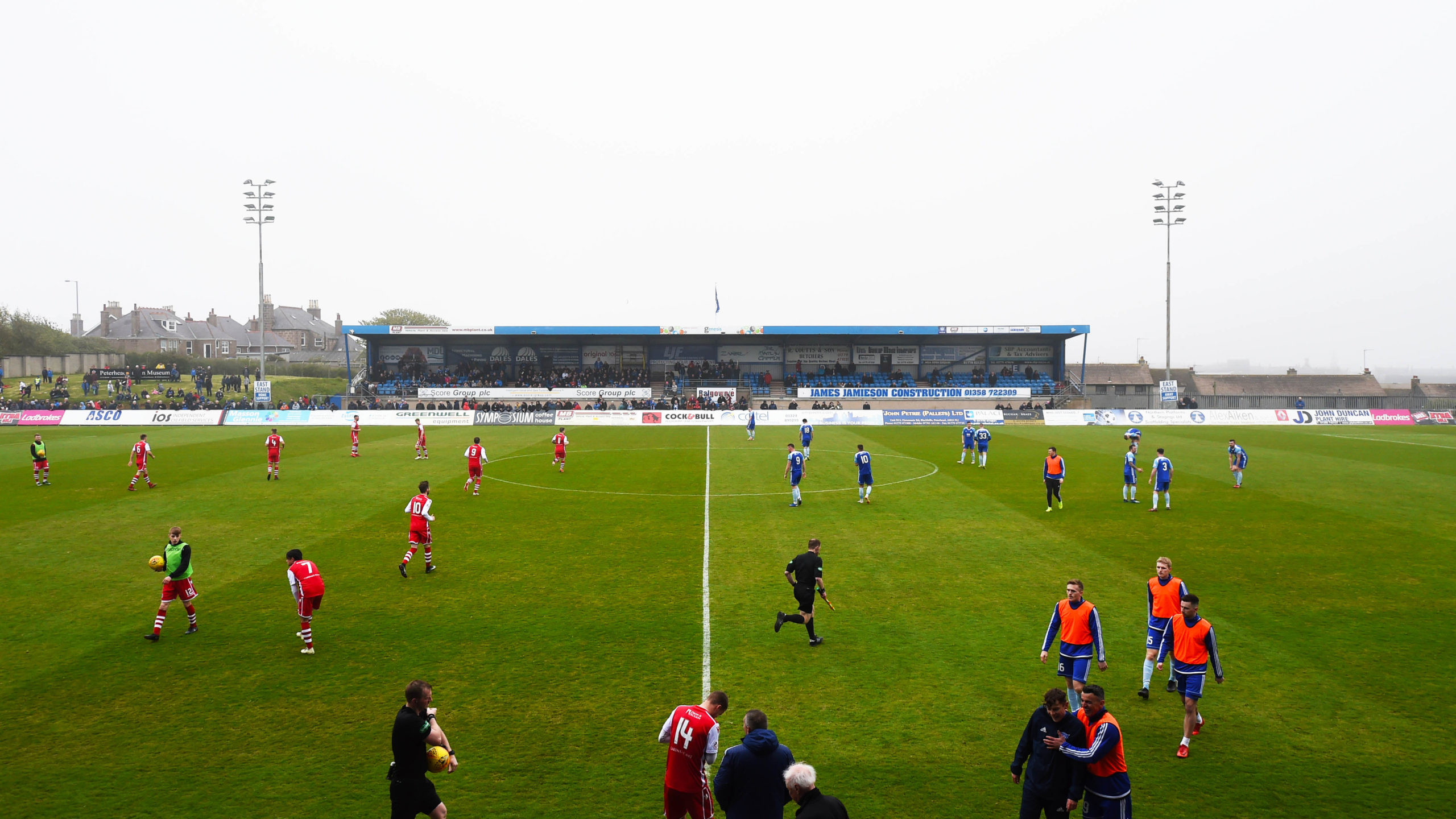 For McInally, the answer lies in trust and common sense, and he said: "That is the only way it is going to work in the lower leagues.
"We all have to deal with some measure of risk in everyday life as it is.
"It might be involved in your travel, your work or your health, but it is there.
"Before Covid-19 came along, all our players would know that if they were suffering from any sickness or diarrhoea on the day of the game, then they had to stay away.
"Why? Because that would mean they likely had some kind of a bug that could be spread to the other players.
"As track-and-trace becomes more sophisticated, we are hopefully going to see Covid-19 outbreaks shut down by exactly the same sort of caution. General public hygiene has improved hugely, to the extent we are not getting nearly as many colds doing the rounds as we usually do.
"Of course, at the very top level of sport, they are able to protect themselves by putting a bio-bubble around those taking part.
"But that is very expensive, and only really practical for our clubs if you also put trust in the families of the players involved.
"You can get them to stick to training, games and home routines.
"But then how safe are their kids, now they are back to school?
"When you come down to our level, the risk is multiplied many times over because the players have day jobs.
"Depending on what it is they do, they could be coming into contact with numerous members of the public every day.
"When you hear of doctors and nurses having been infected at the peak of the outbreak, you realise that even the most-cautious of workers could be susceptible.
"But what do we do? Should we just forget about playing football until this is over?
"I'd argue that would do more damage to the health and well-being of society than carrying on.
"I am not suggesting we don't take it seriously, just that more thought needs to go into the response at different levels of the game.
"There needs to be a serious discussion about what is the best way to go forward.
"And one thing we do have plenty of in the lower leagues is time to talk because we can't get preparing properly yet."
McInally, who made more than 300 appearances for Dundee United through the 1980s and 1990s, believes his own experience is the perfect example of the contradictions.
"I deliver medicine every day (for a Dundee pharmacy), often to older or vulnerable people," he said.
"I can do that without needing to get myself tested for the virus.
"But as a part-time football manager, working outside with young men – a group who are potentially unlikely to be badly affected if they get Covid-19 – I have to be tested twice a week.
"Between tests, I am seeing however many members of the public and, in the process, have however many transmission risks.
"Then multiply that by the number of players we have in the group."
If the risk is going to be too high, then McInally would like to know sooner rather than later.
"Money is a factor, you can't ignore that," he said.
"But for the Government's furlough scheme, the part-time clubs would pretty much all be out of business by now.
"If fans don't get back, everybody is going to struggle – and I mean everybody.
"Celtic and Rangers aren't going to be able to keep paying the big wages they do without their fans getting back in the door.
"We can carry on as we are just now.
"But decisions about how part-time footballers, and part-time managers, live our lives through the Covid-19 crisis, are going to have to be made."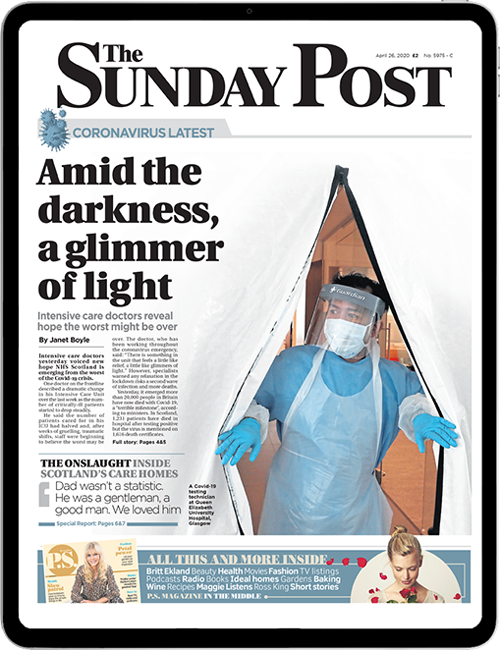 Enjoy the convenience of having The Sunday Post delivered as a digital ePaper straight to your smartphone, tablet or computer.
Subscribe for only £5.49 a month and enjoy all the benefits of the printed paper as a digital replica.
Subscribe