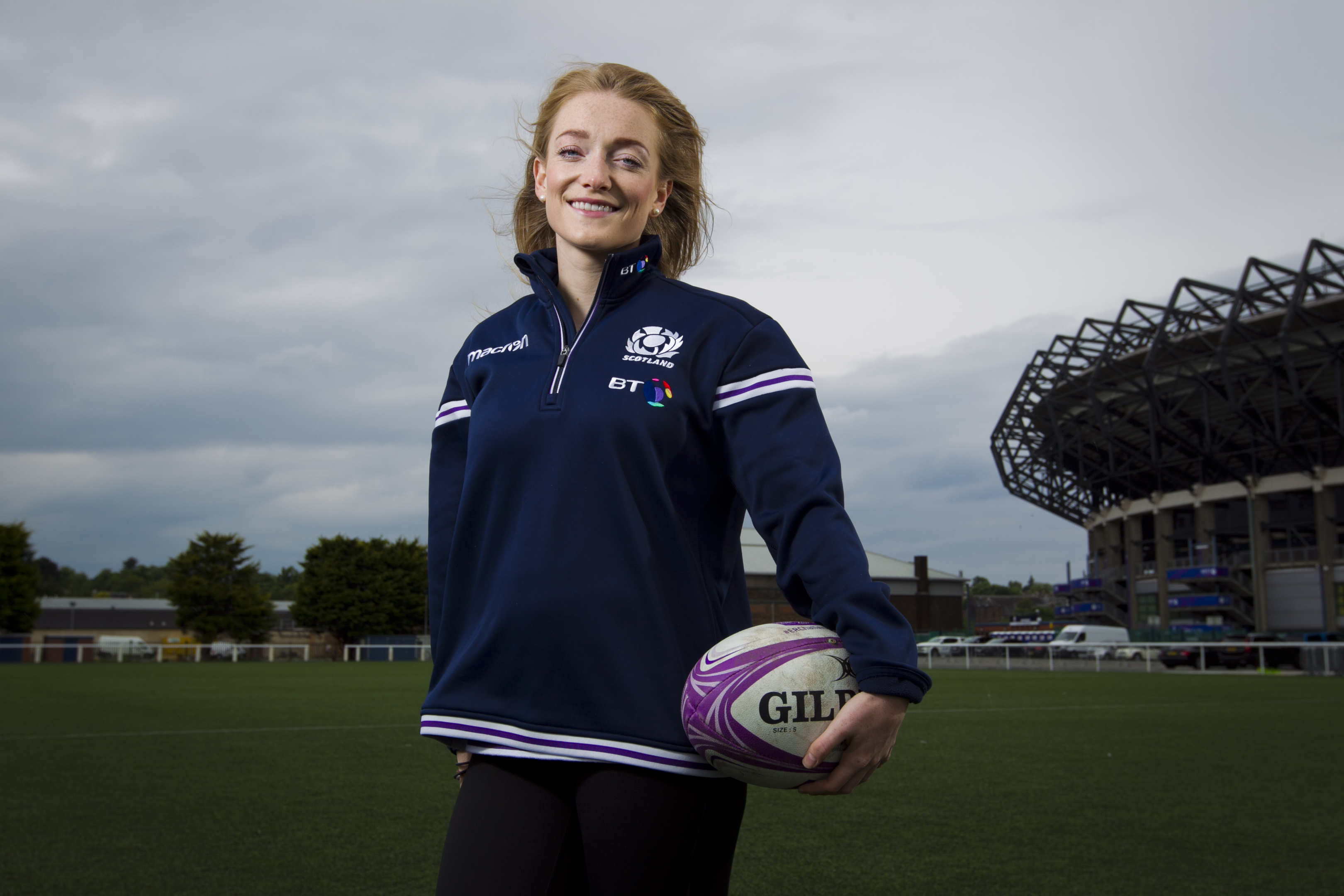 THERE may be another World Cup on at the moment.
But Scotland's first full-time female rugby referee has told of her excitement before flying to San Francisco for the Rugby World Cup Sevens.
Hollie Davidson is the only woman among Scottish Rugby Union's five officials.
Next month the 25-year-old will notch up another first when she takes her place among the 19 match officials from 14 nations in California.
She said: "I was at the Women's World Cup 15s in August but this will be my first Sevens World Cup. It is super, super exciting."
She grew up on Royal Deeside and, after coming to the sport late, gave up a career in banking to join a handful of full-time female rugby refs such as England's Sara Cox and Australia's Amy Perrett.
She credits her fitness, along with rugby fan mum, community centre worker Eileen Davidson, 51, and Aboyne Academy teacher David Kirby for her induction.
Hollie, who spent the first seven years of life in the west of Scotland where she was into football, says: "I was used to picking up sports that aren't stereotypically for girls.
"At Aboyne Academy our tech teacher was a big Bass Rugby supporter. With his support and guidance I decided to form a girls' team. I was 15 back then.
"I started playing rugby quite late in my school years but as soon as I started I absolutely loved it."
She became a regular at Murrayfield and got involved in the regional under-16s and under-18s teams. She then went off to read economic history at Edinburgh University, immediately signing up for its squad. But she suffered a shoulder injury and repeated dislocations.
Hollie remembers: "I did two seasons at Scotland Under-20s, then the summer I graduated to the senior set-up I dislocated my shoulder again the week before I was supposed to win my first cap.
"I saw rugby sevens was an Olympic sport and decided to give refereeing a go. Injury probably pushed it faster than I'd anticipated, but it was definitely a way to stay involved."
She took officiating exams, was noticed by Scottish Rugby Union and the rest is history.
She grins: "I'm 5ft 5in and it is probably funny to find someone so small in control of 30 grown men but that's just my job. Some of them are pretty big, 5ft 10in to 6ft 6in, but I have never felt intimidated. There is a lot of respect still for rugby referees.
"The more females we can get refereeing the more normal the role will become. It is a kind of a Catch-22, if you do your job well they might be shocked because you are a female doing it well. But hopefully the stigma will go and they will see only a good ref or a bad ref and not the gender.
"So far I have not had too many negative comments but there are always times when you could do better.
"I used to be a very resilient player, but refereeing is the next step up. It's all on your shoulders. You need to know your limits."
More daunting than the physical and psychological demands is the world travel that goes with it.
"I love my job but you miss out on a lot of events in terms of family and seeing friends," she said.
"When I'm on the Sevens going out to Australia, or Japan, you get these beautiful photos in great locations and people think that it's all wonderful.
"But there can be lonely times. You miss events like birthdays and university get-togethers but that's the job, that's the sacrifice you make for the thing that you love."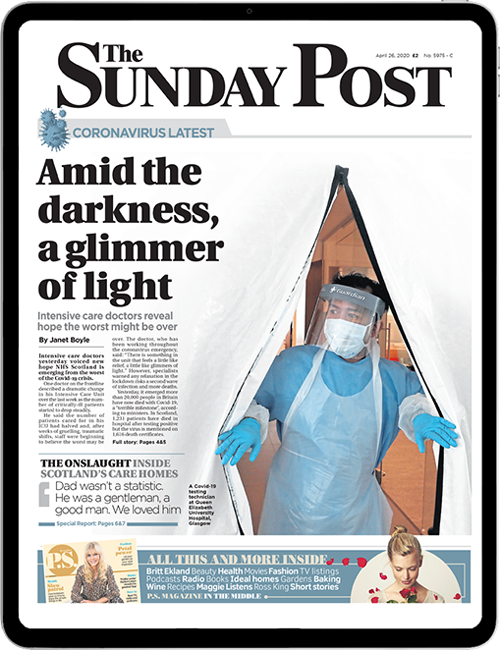 Enjoy the convenience of having The Sunday Post delivered as a digital ePaper straight to your smartphone, tablet or computer.
Subscribe for only £5.49 a month and enjoy all the benefits of the printed paper as a digital replica.
Subscribe