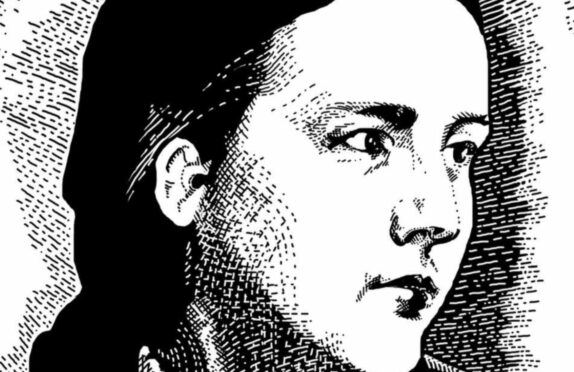 She was fearless and ferocious, made enemies easily and never saw a fight that wasn't worth picking and, in her tempestuous career, Sophia Jex-Blake paved the way for women around the world to forge careers in medicine.
The acclaimed writer Frances Poet spent lockdown holed up with her close family and Jex-Blake as she worked on a play paying tribute to the pioneering life-saving, lives-changing doctor.
Award-winning writer Poet, whose acclaimed theatre shows include Adam, The Macbeths, Gut and Fibres, spent much of the past year researching and writing the story of Jex-Blake, the first female practising doctor in Scotland and one of the Edinburgh Seven – the first matriculated undergraduate female students at a British university.
Despite facing constant opposition from respected medics such as Joseph Lister and toxicologist Sir Robert Christison, who was twice president of the Royal College of Physicians Edinburgh and the British Medical Association, Jex-Blake helped to change sexist attitudes in education and medicine, paving the way for women to follow her into medicine over the past 150 years.
"She was fearless," Poet said. "She wanted to open the gates for everyone, and so picked battles and made herself unlikeable. She was a ferocious character who made a lot of enemies – but who knocked down many obstacles."
The story of Sophia Jex-Blake and the Edinburgh Seven, and how they blazed the trail for women attending university
The story on stage
Jex-Blake's story will be told in Sophia, a new audio play written by Poet and performed by a cast including theatre stars Madeleine Worrall and Clare Perkins and Line Of Duty's Paul Higgins. The joint production between Pitlochry Theatre and Lyceum Theatre's Sound Stage premieres online this week.
"I first came across Sophia's story in 2015 and was really drawn to her," Poet continued. "I was fascinated that Edinburgh had been so progressive to be the first to matriculate women, then to renege and not give the women their degrees, only for Sophia to later set up a practice in the city despite that obstacle-filled journey.
"I had already done a big chunk of research and was wondering what it might become when I was approached by Elizabeth Newman and David Greig of Sound Stage, and I was delighted. By the time I started looking at it again last September, I had discovered the biography of Sophia I was reading was written by Margaret Todd, a doctor in her own right and Sophia's lover of 20 years, who had written herself out of the story. That shaped how I told it – it's about Sophia, the incredible pioneer who changed the world for the better, but also about the woman who loved her and told her story.
"Sir Robert Christison was a well-liked man across Edinburgh, so he was a very prominent personality who opposed them from the beginning. It's lovely David-and-Goliath stuff and it was a gift for writing because, instead of the opposition being abstract, it's personified in this one ferocious character who is massively against the women.
"Lister was also strongly against the women. There are reports of him throwing his hat up in triumph when the women weren't allowed to graduate from Edinburgh. He couldn't see the irony that his wife was a massive part of the work he did, so I don't know where he got his opinions from."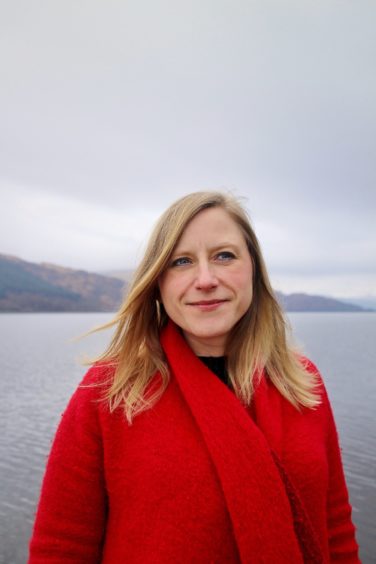 Poet had a number of plays either in production or in development when Covid hit, and in the early days of lockdown she would never have envisaged she would be so busy by the time restrictions lifted. As well as Sophia, she has another play, Still, currently doing a full run at the Edinburgh Fringe, and she wrote an episode of Nicola Walker's new TV crime drama, Annika. She is also working on a number of other commissions.
"Lockdown was a gift for us because my mum, who lives next door to us, was given a stage-four cancer diagnosis, so with everything going away we were able to be together as a family," explained the mum-of-two. "At the beginning, there was no writing for months, just lots of enjoyment in doing home schooling and going on long walks with my mum and the kids. Then, from September onwards, things started gearing up. A year on, my mum is doing brilliantly and I'm so proud of her – she's amazing."
Poet, who studied English at St Andrews, was a literary director at theatres in England and with the National Theatre of Scotland before becoming a playwright.
"It was the most extraordinary apprenticeship – reading and watching plays, observing writers' procedures. It was the best education I could have, but I couldn't be in meetings with top playwrights and having the authority about the work to say where it works and where it doesn't, and also be an emerging writer at the same time, so I just didn't write.
"I felt the job to be extremely rewarding and threw myself into it for years. As soon as I went on maternity leave with my son, who is now 11, I began writing, and my first play went on when I was heavily pregnant with my daughter, who is nine in November."
Poet added: "I've been very lucky through this pandemic – I think I'd just hit a point in my career where I was established enough, and I've been blessed to have some tremendously exciting commissions. But I know it's been a terrible time for so many others in theatre, and I feel impossibly lucky. It's just come down to timing – rewind a few years and I would have missed out on a lot. The fear now is new emerging writers will miss out, but theatres are trying to make sure that doesn't happen."
Determined and stubborn, she was a real joy to play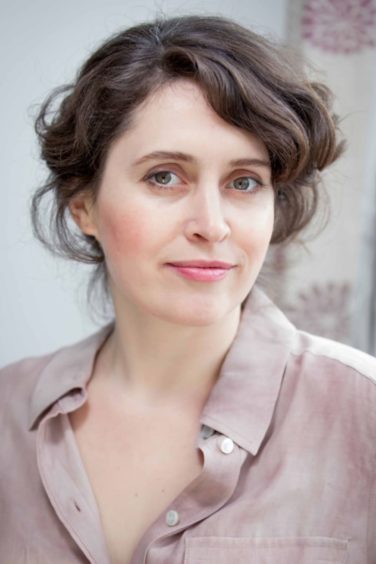 Playing Sophia Jex-Blake was a learning experience for actress Madeleine Worrall.
"It was a discovery for me as I'm always on the lookout for the countless women who have done interesting things and I tend to be good at spotting them," said Edinburgh-born Worrall, who has starred opposite Brian Cox and Kristin Scott Thomas on stage, and played the title role in the Royal National Theatre's 2014 version of Jane Eyre.
"I did know there were pioneering women who were determined to be doctors, but I wasn't aware of her. It's lovely to do a play where you learn something, rather than treading over familiar ground.
"I have brought her stubbornness to the fore. She was clearly a ruthlessly determined person and that isn't often a trait in women that is received well. There always has been and continues to be an expectation that women should go about things with charm, which is quite frustrating, and there doesn't seem to always be the same expectation of men.
"I didn't feel she seemed to be the type of person who pays heed to that expectation, but she's always aware of how people treated her – she's clearly been rebuffed by a lot of people who found her threatening or challenging and she still kept going. That's a remarkable character trait, I think." Worrall, who also featured in the Paddington movie and on TV shows like Foyle's War, Judge John Deed and Heartbeat, recorded the part from her London home. "All of the cast could see and hear each other on screen while we worked from home. This was the first thing I'd done since an episode of Call The Midwife but I hadn't been in a room, virtual or otherwise, with a great group of actors since then, so this was a real joy."
As was working with Frances Poet for the first time.
"She's a brilliant playwright, a scrupulous researcher and a lovely person, which is always a delight," Worrall added. "Being based in London, I'm always delighted when someone from Scotland asks me to do something."
---
Sophia, Friday and Saturday at 7pm, Sunday at 4pm, pitlochryfestivaltheatre.com and lyceum.org.uk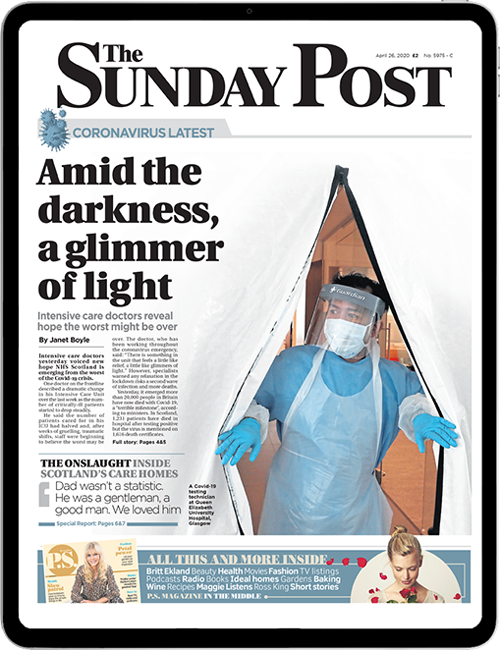 Enjoy the convenience of having The Sunday Post delivered as a digital ePaper straight to your smartphone, tablet or computer.
Subscribe for only £5.49 a month and enjoy all the benefits of the printed paper as a digital replica.
Subscribe