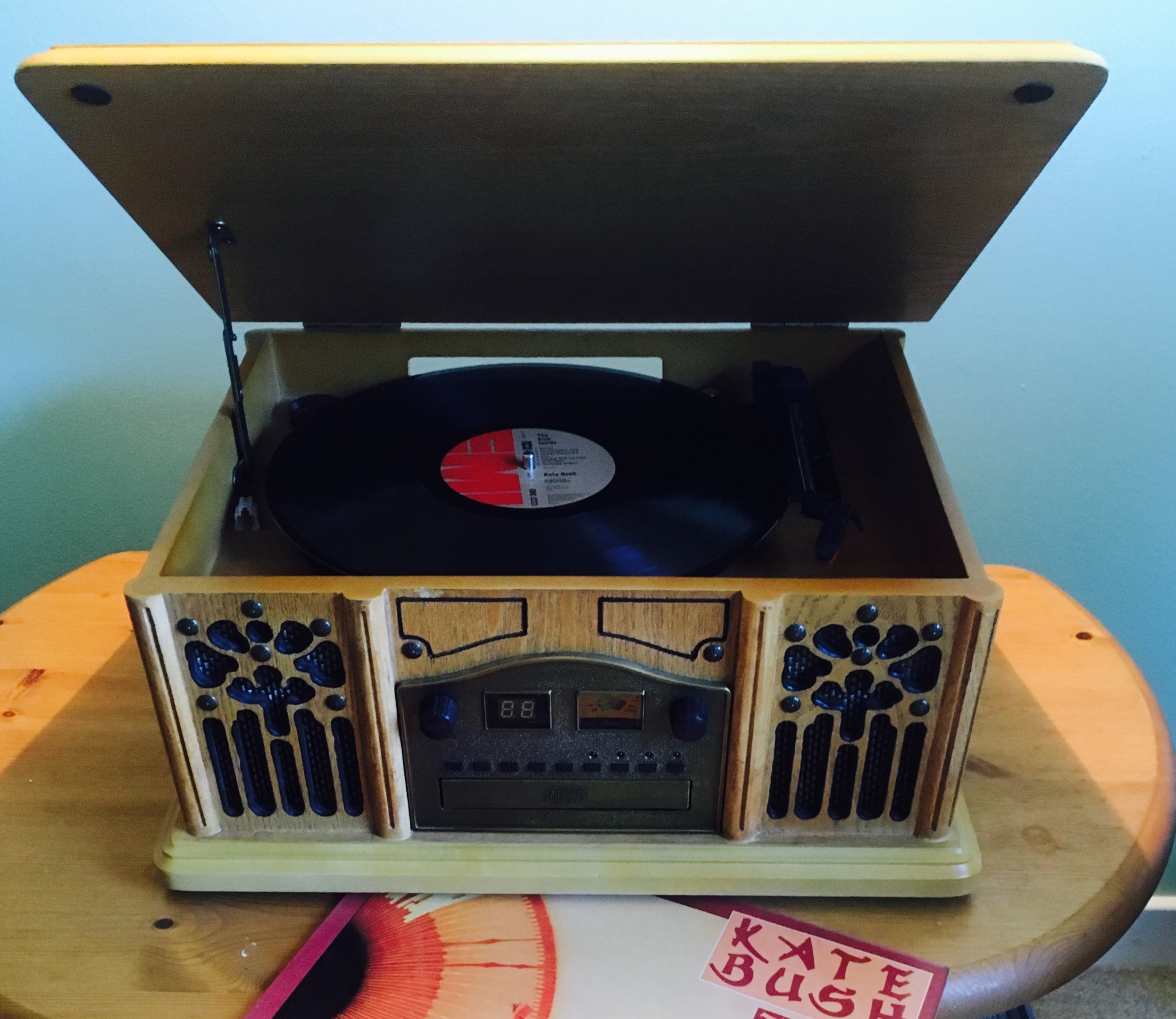 WUTHERING HEIGHTS has been revealed as Scotland's favourite song inspired by a book or poem.
The 1978 number one hit by Kate Bush was a clear winner with 17% of the total votes.
The vote was part of Book Week Scotland, which runs till the 3rd December.
Singer Kate read the classic Brontë novel after watching the last few minutes of the 1967 BBC dramatisation of Wuthering Heights, and then went on to pen the song.
The smash-hit is sung from the point of view of character Catherine Earnshaw, and uses several quotations from the book, using Cathy's famous: "I'm so cold, Let me in through your window."
To celebrate the start of Book Week, we ask Scotland's big names for their best reads
Motorcycle Emptiness by Manic Street Preachers was voted second place with 8% of the overall public vote.
In third place, with 6% of the overall vote, is White Rabbit by Jefferson Airplane, which references Alice in Wonderland by Lewis Carroll.
Grace Slick, the song's writer, said: "I identified with Alice. I was a product of '50s America where women were housewives with short hair and everything was highly regulated.
"I went from the planned, bland '50s to the world of being in a rock band without looking back."
Scottish band Frightened Rabbit, also made the Top 10, in joint-tenth place, with Backyard Skulls, inspired by crime writer Christopher Brookmyre's Where the Bodies are Buried.
Book Week Scotland teams up with RNIB to create audiobook featuring authors Mary Contini and The Hairy Bikers' Dave Myers
The band's primary songwriter Scott Hutchison was inspired by the idea of detectives using aerial imaging to find undiscovered bodies and said: "I took this idea and threaded it into a song about unpleasant secrets in a more general sense.
"Infidelity, mistakes, wrong-doings. These things are never really gone, no matter how far down you bury them."
The Top Ten are…. 
Wuthering Heights, Kate Bush (Wuthering Heights, Emily Bronte)
Motorcycle Emptiness, Manic Street Preachers (Rumble Fish, S.E. Hinton)
White Rabbit, Jefferson Airplane (Alice in Wonderland, Lewis Carroll)
I Am a Rock, Simon & Garfunkel (Meditation XVII, John Donne)
= 5.  Sympathy for the Devil, The Rolling Stones (The Master and Margarita, Mikhail Bulgakov)
= 5.  Red Right Hand, Nick Cave and the Bad Seeds (Paradise Lost, Milton)
Both Sides Now, Joni Mitchell (Henderson and the Rain King, Saul Bellow)
Paranoid Android, Radiohead (The Hitchhikers Guide to the Galaxy, Douglas Adams)
Walk on the Wild Side, Lou Reed (Walk on the Wild Side, Nelson Algren)
= 10. Hurricane, Bob Dylan (The Sixteenth Round: From Number 1 Contender to Number 45472,      Rubin "Hurricane" Carter)
= 10. Backyard Skulls, Frightened Rabbit (Where the Bodies are Buried, Christopher Brookmyre)
The winning song was announced by Vic Galloway on BBC Radio Scotland's The Janice Forsyth Show on Thursday 30 November.
The music journalist said: "It's been a pleasure to go through the 40 strong long-list of tracks and then to see this wonderful Top 10 for Book Week Scotland.
"I've discovered the true inspiration behind lots of well-known songs – some quite unusual and unexpected. And well done to Selkirk rockers Frightened Rabbit for getting in there too!"
For more background about the songs selected, visit Scottish Book Trust's website.