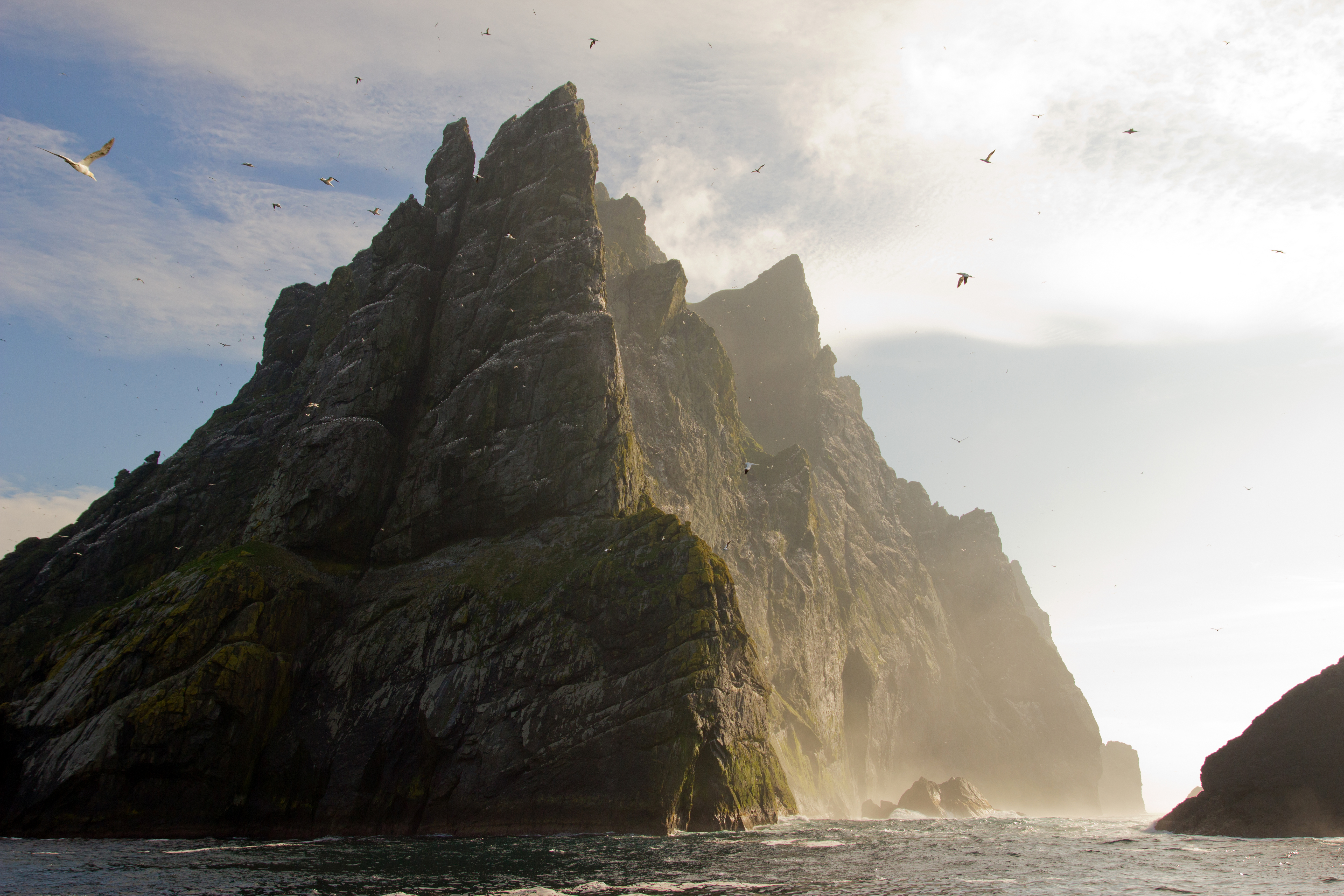 FROM haunting tales of spirit guardians to abandoned red phone boxes, Scotland's abandoned islands are full of mystery and intrigue.
The legend of the Flannan Isles, for example, has piqued so much interest that it's at the centre of a new movie starring Gerard Butler and Peter Mullan.
Out this spring, The Vanishing tells the tale of three lighthouse keepers on the remote archipelago who seemingly disappeared into thin air.
Situated off the Outer Hebrides, the Flannan Isles have been uninhabited since the automation of their lighthouse in 1971.
But their legend reaches far and wide, and the lighthouse keeper mystery has captured the imaginations of conspiracy theorists for over a century.
No evidence was ever found to point to what might have happened to the men and theories over the years claim they were killed by pirates, eaten by seabirds and even kidnapped by aliens.
It is thought by most that the men were tragically swept away by abnormally rough seas, but we'll never truly know.
Many remote Scottish islands like the Flannan Isles have also had communities that have vanished and have become surrounded in folklore, mystery and legend.
Here are some of them, and their stories.
---
St Kilda
Perhaps the most famous outlying islands of Scotland, the St Kilda group lies out in the Atlantic Ocean, 40 miles west of the Outer Hebrides.
Collosal, towering cliffs welcome all those who approach the breathtaking isolated volcanic archipelago made up of Hirta, Dun, Soay and Boreray.
A World Heritage Site, it was once home to up to 180 people and recent research indicates that St Kilda has been occupied on and off for over 4000 years.
Their life would have been shaped by what UNESCO describe as the 'peculiar physical and geographic setting of the islands.'
Extreme conditions, regular storms and a difficult landscape – as well as the isolation – were overcome by St Kildans, who exploited what they could of the natural resources of land and sea to survive.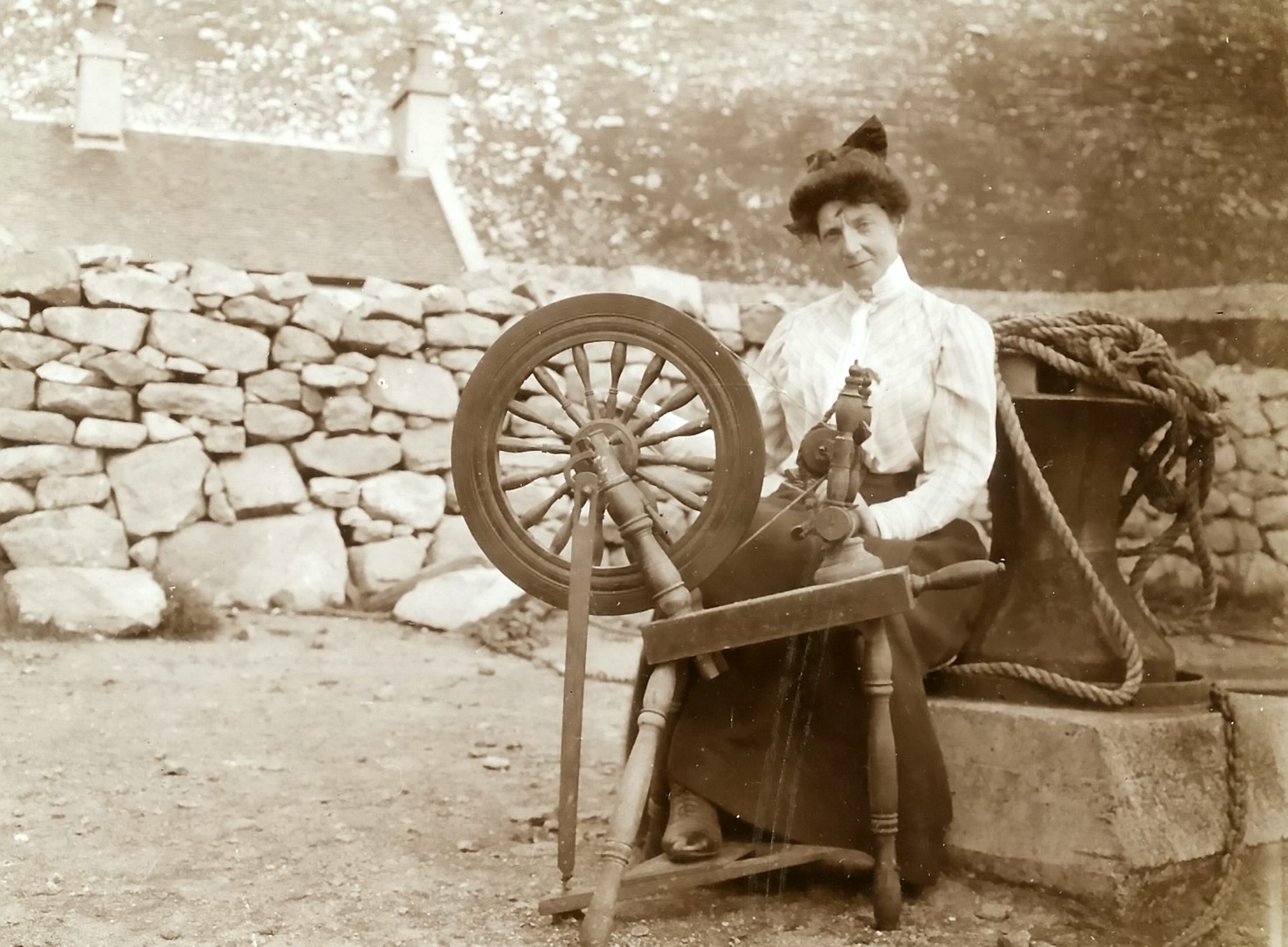 Population over the years on St Kilda fluctuated due to migration and disease.
According to the National Records of Scotland, the first census of the island was taken in 1764 and counted 90 islanders. It revealed their eating habits – each consuming 36 eggs and 18 fouls daily.
Most islanders lived on Hirta, the main island, eating the meat and eggs of seabirds, catching fish and growing what they could on the land.
Accounts from 1885 tell of there being no fruit, and the only vegetables being poor quality potatoes.
Freshwater springs were utilised and oil produced by fulmars and other birds gave the islanders fuel for lamps for the dark Atlantic nights.
By the mid to late 19th century, steamships were regular visitors to the island area bringing tourists to marvel at the scenery, wildlife and the enchantment of remote island life.
In the early 1900s, a nurse was stationed on the islands to help maintain the health of the population.
But by that point, life was increasingly difficult as more and more left the islands, and it became hard for those remaining to to sustain a livelihood.
A harsh winter in 1929-30 halted food and mail deliveries by sea and eventually islanders petitioned the government to be re-settled on the mainland.
On August 29, 1930, HMS Harebell evacuated the 36 remaining islanders to a new life in the likes of Lochaline, near Oban, Culross in Fife and Strome Ferry, Ross-shire.
Bequeathed by owner the Marquess of Bute to the National Trust for Scotland in 1956, St Kilda became Scotland's first World Heritage site in 1986.
---
Handa
Lying just off the west coast of Sutherland, Handa was once home to a crofting village that had its own parliament that met daily and an 'island queen' matriarch.
But a potato famine forced the villagers to leave the island in the mid-1800s, most if not all heading for new climes in Nova Scotia, Canada.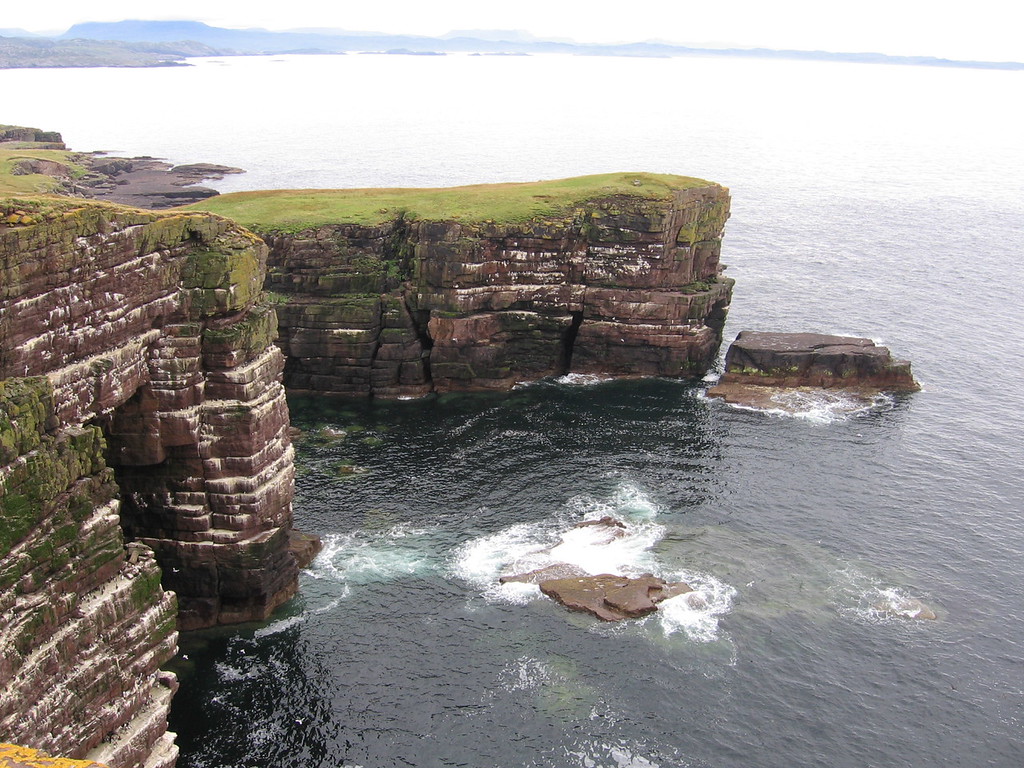 Now there are once again people living on Handa. A couple live in a bothy on the island to maintain the island's wildlife reserve, with volunteer rangers heading to the island to help out during short stays.
Visitors can access the island via a short trip on a very small ferry to see the vast seabird breeding colonies, home to some 100,000 birds.
Guillemots, razorbills, kittiwakes, fulmars and Arctic terns all call the island their home, as well as a puffin or two.
A walk around the the 4km boardwalk that's been set up on the island is quite the day out, and if you need to spend a penny, there's a recently built £50,000 public toilet on the island.
---
Eynhallow
A very small island, just 900m across, may seem of little consequence but it has mythical properties and is described as 'existing outwith time geographically and historically.'
Located between mainland Orkney and the isle of Rousay, it was abandoned in 1851 after the families living there were struck down with typhoid.
Eynhallow is thought to have been a site of a monastic church in 1100, and has a ruined kirk.
Legend says the isle is either haunted or guarded by Norse sprites. It is also said to be home to finfolk – water based shape shifters.
Its current less legendary inhabitants are a colony of seabirds.
Eynhallow is yet to be fully investigated by archaeologists, with no ferries running there and tides making access to the heart-shaped island difficult by private boat.
An annual trip runs to the island each summer, organised by Orkney Heritage rangers.
---
Inchkieth
A rocky outpost lying in the Firth of Forth, the island has had a number of uses over the years – mainly for warfare or quarantine.
Most ruins left on the island originate from World War II, where Inchkeith was a crucial defence post, complete with heavy artillery.
Once the seat of Pictish Kings, it has long been used as a fortress for both ancient and modern militaries.
Sitting in the middle of the Firth, well off Edinburgh, its location also led to its use as a place for isolation for victims of plagues.
---
Stroma
This island in the Pentland firth has been abandoned since 1962.
Its previous settlement was made up of mainly fishermen and crofters, a self sufficient community.
Its population peaked at 375 in the early 1900s, but the island economy disintegrated as islanders left and populations plummeted.
Settlements remain ruined to this day, including a red phone box, which had the honour of being the six millionth to be installed in the UK.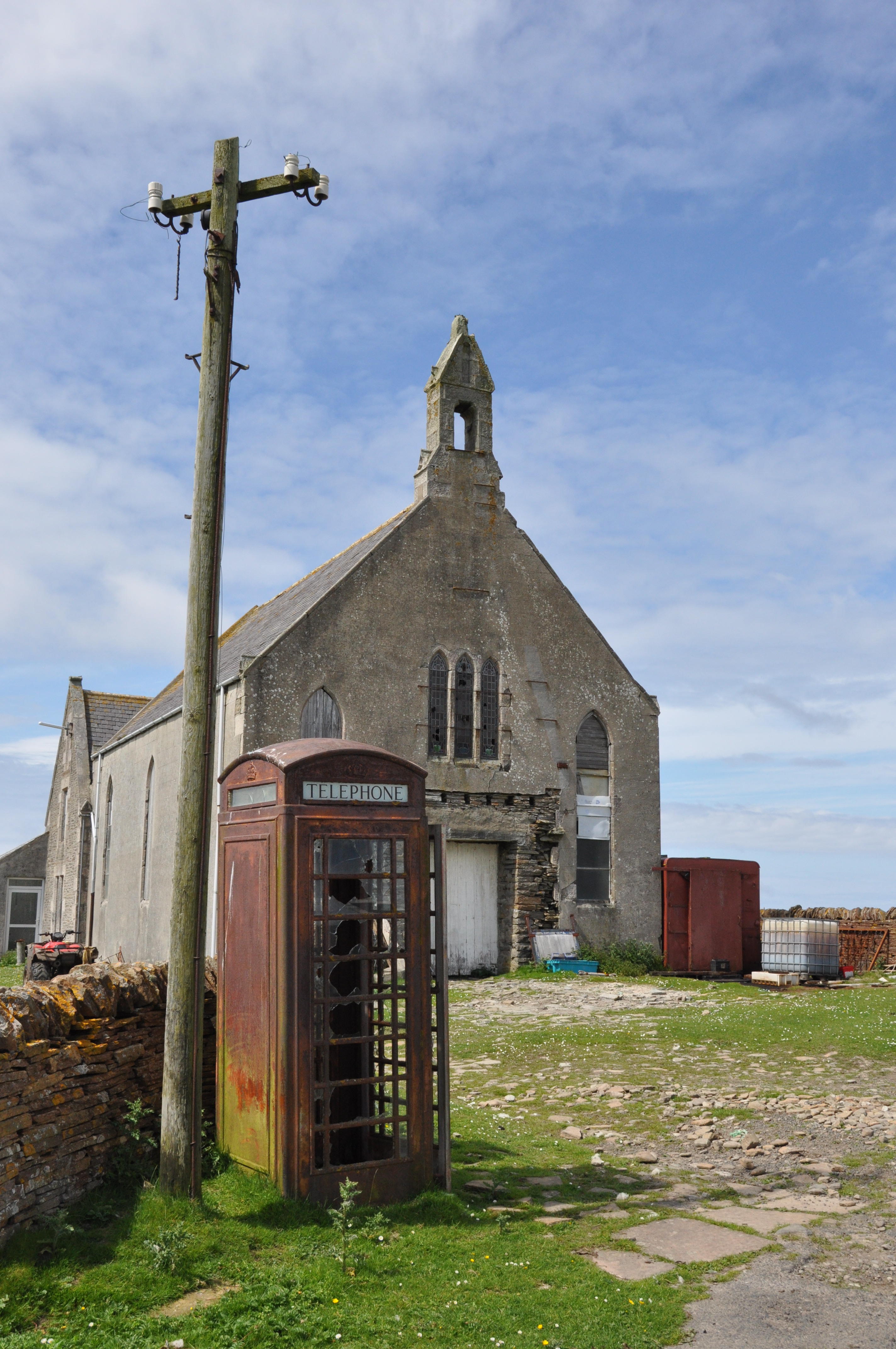 Some people have travelled to the island, in rare expeditions are organised by island's current owner and Highland rangers, and have brought back haunting images of an eerily empty village.
The island has been in the hands of various owners, including one who attempted to use it as a prize on a US gameshow called Bid N' Buy (it was eventually replaced as a prize by a car after complaints).
A band from John O'Groats called Neon Waltz once used the island as a setting for a music video.
---
Ailsa Craig
Also known as Paddy's Milestone, as it marks roughly halfway between Belfast and Glasgow, Ailsa Craig roughly translates from Gaelic as 'fairy rock'.
Once a haven for smugglers, it has also been used by the Romans and in the 1400s for a castle to ward off a Spanish invasion.
Over the years the granite deposits on the island have been used for curling stones, with up to 30 people living on the island in the summer to mine the rocks and maintain the lighthouse.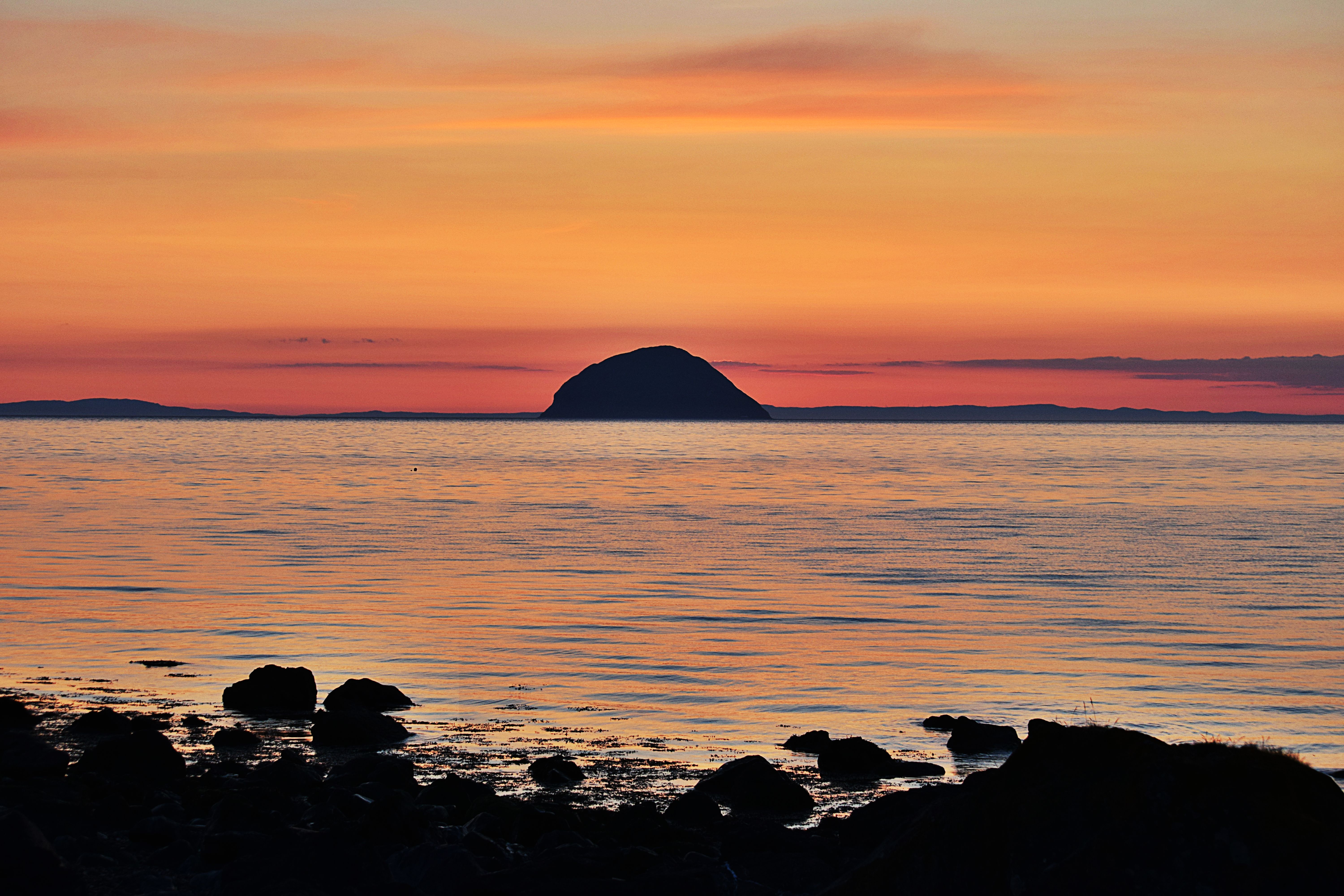 Lightkeepers relied on pigeon messaging, or when it was stormy fire signals, until telecommunications were introduced to the island in 1935.
The lighthouse was automated in 1990 and Ailsa Craig now lies uninhabited – other than by wildlife and an especially huge colony of gannets.
Lying off the Ayrshire coast, a nearby landowner by the name of Donald Trump was once reported to be keen on buying it to add to his property portfolio.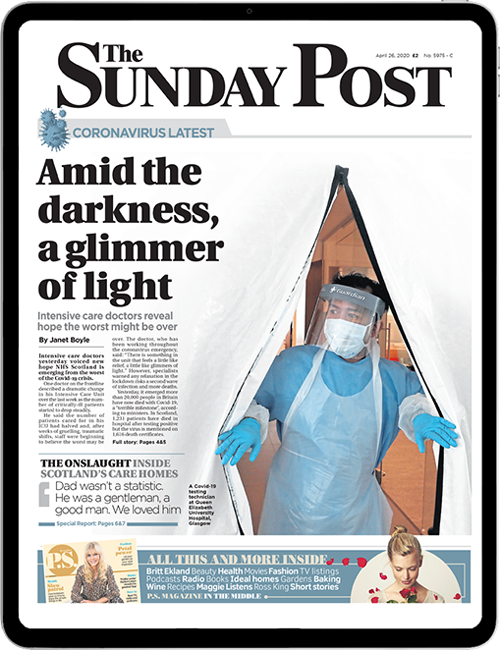 Enjoy the convenience of having The Sunday Post delivered as a digital ePaper straight to your smartphone, tablet or computer.
Subscribe for only £5.49 a month and enjoy all the benefits of the printed paper as a digital replica.
Subscribe