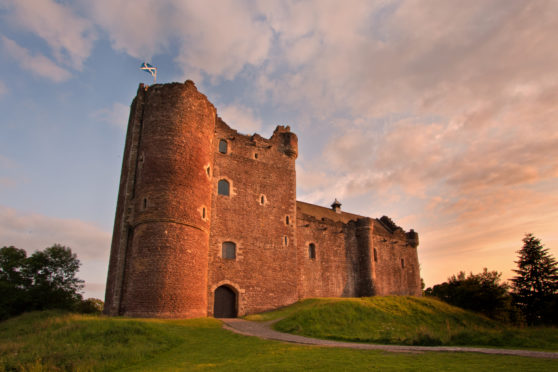 So you want to be in pictures? Or at least be where they're made?
If so, Scotland is the place to head with Set Jetting – as it's been neatly dubbed – bringing millions of pounds to local economies as fans flock to see in person what they've watched at the cinema and on TV.
And the world's filmmakers are continuing to head here to make their screen gems.
Glasgow's docklands will this month be transformed into a First World War battlefield for 1917, an epic drama produced by Steven Spielberg and directed by Oscar-winner Sam Mendes.
And April also sees filming begin on the fifth series of Outlander, the sweeping historical drama which has had an astonishing impact on the locations featured.
Doune Castle saw visitor numbers leap by 225% in five years, Blackness Castle by 180% and Glasgow Cathedral's numbers went up by two thirds to almost 400,000.
And it's just months since Outlaw King, about Robert the Bruce, saw the countryside given global exposure on Netflix.
Now a new book Scotland Film Locations, by Phoebe Taplin, lays out the locations, old and new, and what else to catch up on while you're there.
Glenfinnan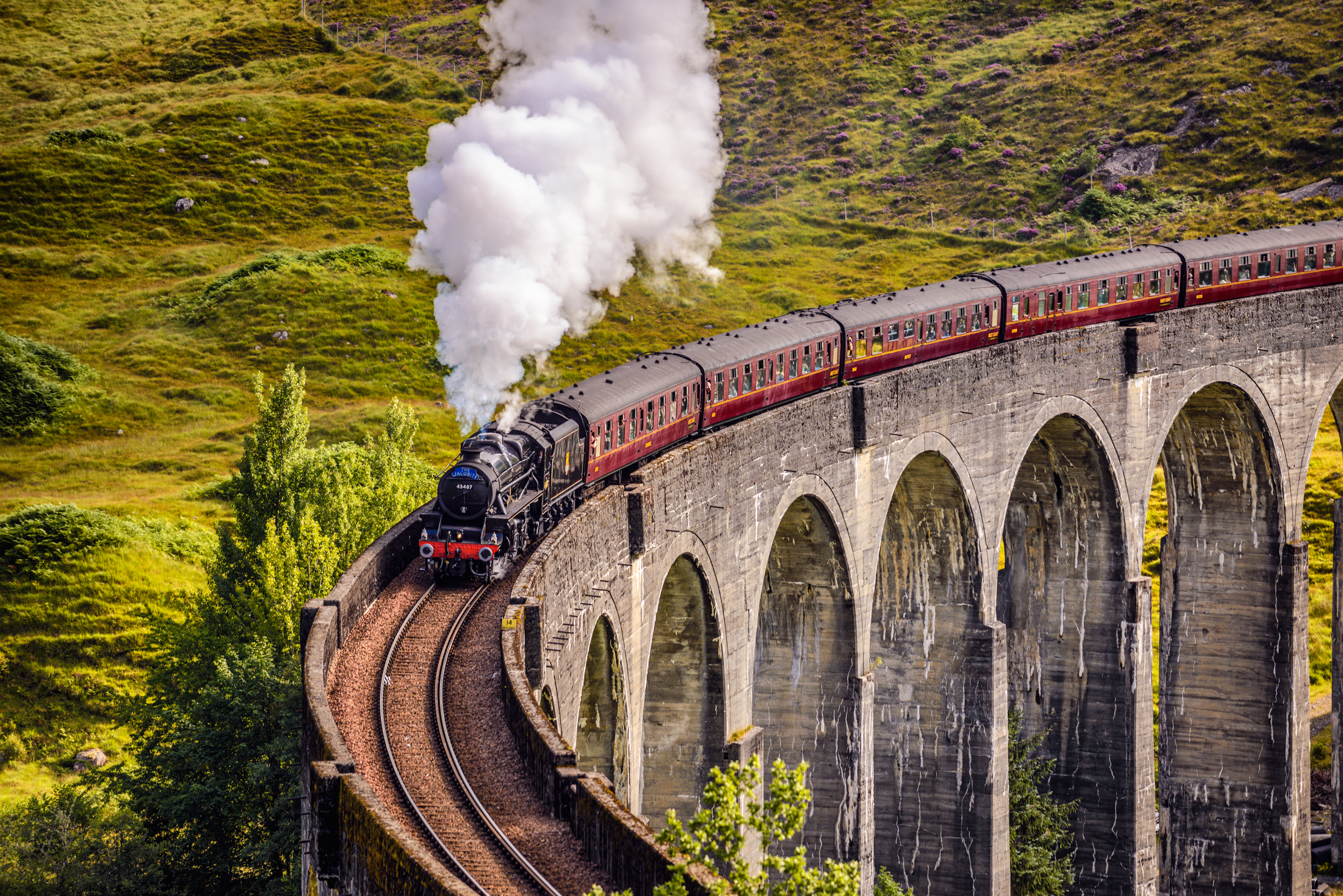 Harry Potter has long been the rail thing with fans of the young wizard keen to follow in the tracks of the Hogwarts Express. Loch Shiel in Glenfinnan stood in for the Black Lake in The Goblet Of Fire and Glenfinnan itself is one of 25 stops on the sensational West Highland Line.
The Glenfinnan Viaduct is forged in the memories of moviegoers through the steam train puffing across, but you can also look out over Rannoch Moor, where Death Eaters attack the train, or the wooded island in Loch Eilt where Dumbledore is buried.
And the Clachaig Inn near Glencoe village overlooks the hillside where Hagrid's hut was in The Prisoner Of Azkaban.
Glen Coe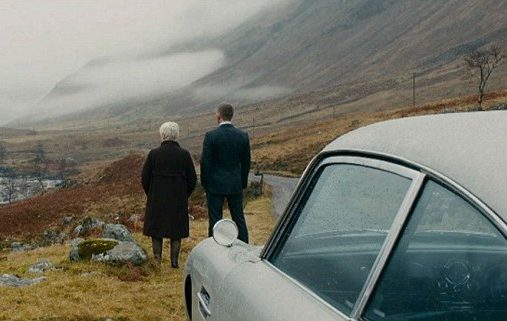 James Bond is another global franchise that has put Scotland on the screen.
007's Skyfall Lodge was built on a Surrey film set, but the wild Glen Coe was the rugged backdrop for Daniel Craig's 007.
And the spy has been to Scotland before.
Loch Craignish, on the west coast, stood in for the Adriatic Sea for a thrilling boat chase in Sean Connery's From Russia With Love, and iconic Eilean Donan Castle was MI6's Scottish HQ in The World Is Not Enough.
Rosslyn Chapel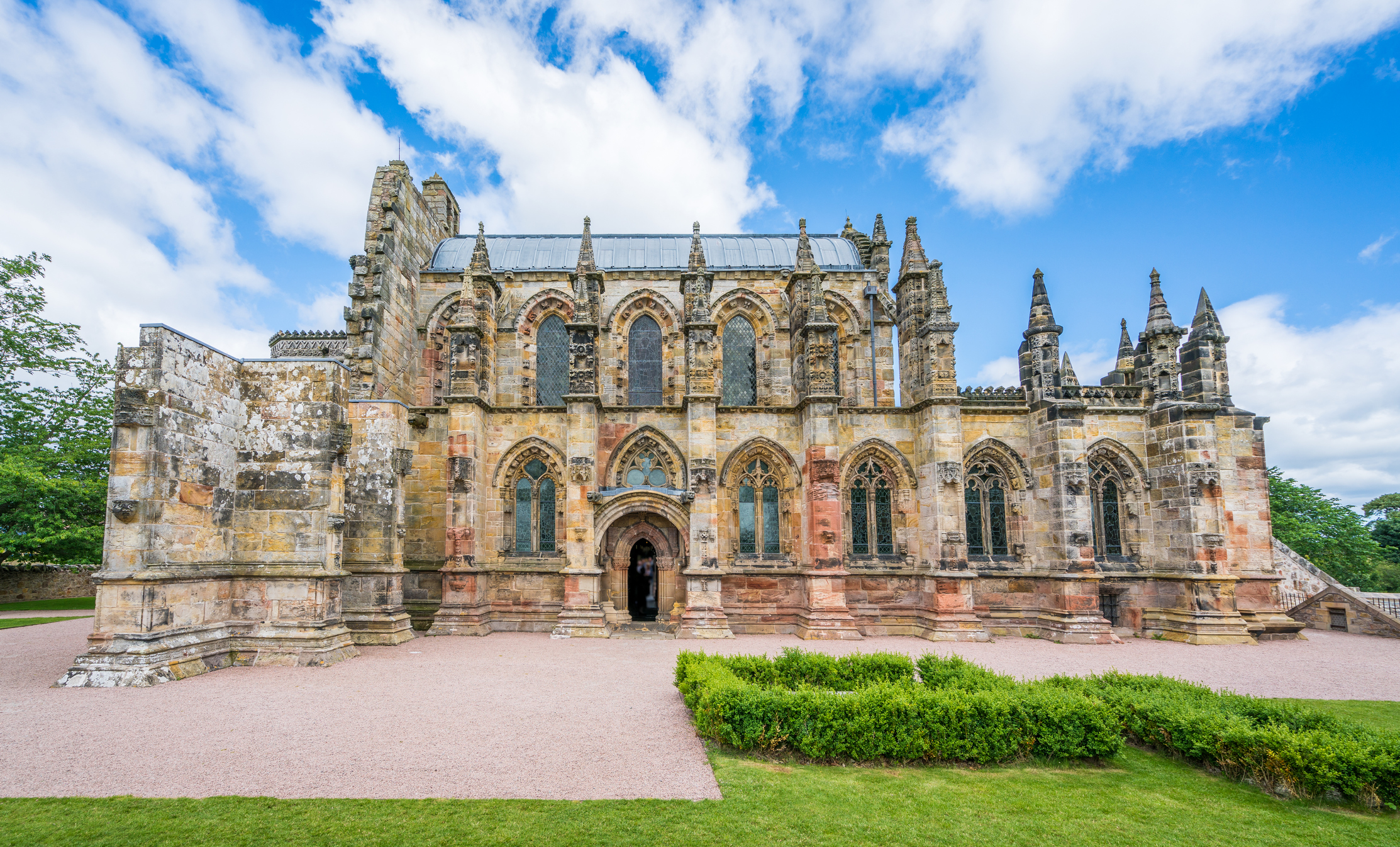 If ever there was proof of how screen fame can be a force for good, it can be seen at Rosslyn Chapel.
Dan Brown's novel The Da Vinci Code sold more than 80 million copies and the blockbuster movie with Tom Hanks only added to the appeal of the little chapel which has a leading role in the movie.
The revenue from visitors transformed the fortunes, funding much-needed repairs. The stone carvings are a marvel and film fans will want to head to the basement where several interior scenes were filmed.
Glasgow
Glasgow has made its film fortune by looking like other cities, from Philadelphia in World War Z to San Francisco in Cloud Atlas and New York in Patrick Melrose.
And the Kelvingrove Park area also has cosmopolitan versatility. It has been 1950s Boston in Outlander and London for the BBC's Rillington Place.
Meanwhile, the Art Gallery became New York's Grand Central Station in The House Of Mirth.
Castles
Castles are cinematic gold and Doune Castle, near Stirling, has long been a shining example.
Before it became Castle Leoch in Outlander, Doune was used in a pilot episode of Game Of Thrones for exterior shots of Winterfell.
And it was also Douglas Castle in Outlaw King, set ablaze but thankfully just through the magic of special effects.
Way before all that, it was the setting for Monty Python And The Holy Grail, resulting in Python fans making a beeline there since 1975.
Meanwhile, ruined Slains Castle, north of Aberdeen, has featured in Netflix's The Crown.
It has the grieving Queen Mother spotting it while horse riding and falling in love with it. The reality, of course, is that the Castle of Mey won her heart.
And it's just a short drive to Pennan, which has been a tourist draw ever since – with THAT red phone box – it was the setting for feel-good film Local Hero.
Outlander has caused such a boom in visitors, author Diana Gabaldon has been given an International Contribution to Scottish Tourism Award. She said: "I've discovered a country and a people like no other".
---
Factfile
Scotland Film Locations by Phoebe Taplin, is published by Pitkin on April 25, priced £6.
For tourist information, see visitscotland.com