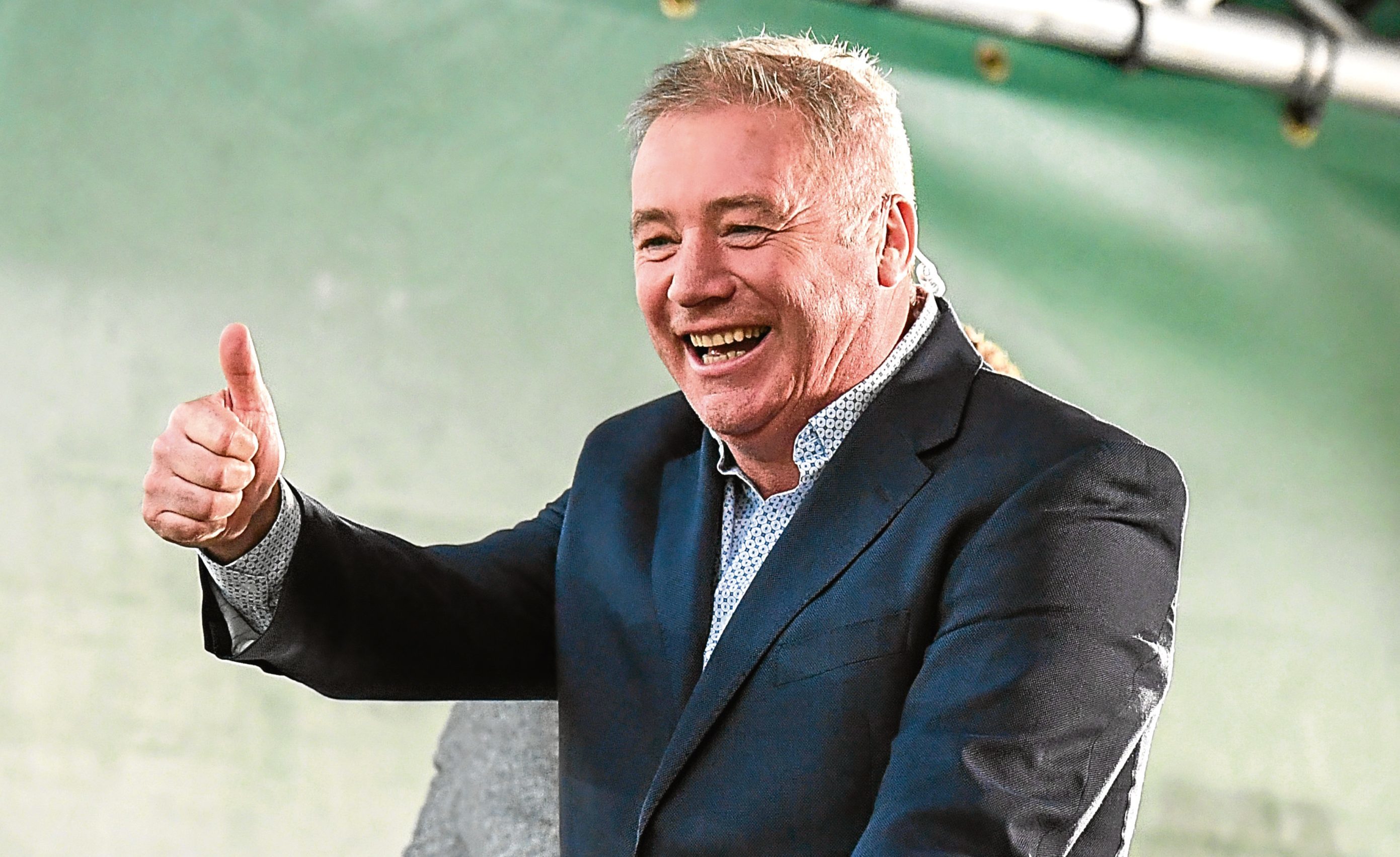 ALLY McCoist was fortunate enough to be involved in three major Finals for Scotland during his glittering playing career.
Now, he hopes the current squad get the chance to sample the incredible feeling of representing their country at a World Cup.
In order to do so, Gordon Strachan and his players need to take six points next month from their two remaining games to get into the play-offs.
After taking seven points from their last three outings, there is a new wave of optimism in the air, but McCoist has urged caution.
He watched Slovakia narrowly lose 2-1 to England at Wembley earlier this month and knows they have the capabilities to make life difficult at Hampden.
The Rangers legend told The Sunday Post: "I'm delighted for Gordon and the players. You know they have been absolutely pounded at certain times during this campaign.
"But they have bounced back in the past three games and the performance in Lithuania was as good as I've seen from a Scotland time in a long, long time.
"I then watched the entire Malta game on the TV and it was fairly comfortably. So, two clean sheets, a few goals and that's given us all a boost.
"However, it is nothing more than that. Nothing has been achieved and there are two tough games remaining. The final game away to Slovenia only becomes relevant if you do the business against Slovakia at Hampden.
"I was at Wembley when Slovakia played England, and the Slovaks were very good for the first 35 minutes. They really impressed me. That said, we now have a chance that we didn't have a few months ago.
"Nobody needs to tell Gordon, but the whole focus needs to be on the game on October 5. That is what it's all about.
"So, it's vital to do that. I'm not getting carried away, but I'm optimistic. However, I'm also very guarded because the two remaining games will be extremely tough."
Like all Scotland supporters, McCoist feels the pain for the years of missing out. He was also part of Walter Smith's backroom team when he was national boss more than a decade ago.
He said: "I'm gutted for the Scotland supporters to have been starved of major tournaments for nearly 20 years. We've all heard the great stories from the fans of their shenanigans in Spain, Italy, West Germany and Argentina. I think one or two went to Argentina, got married and never came back!
"I also feel for the players. I've been very lucky to have been to three major tournaments – the Euros in 92 and 96 and the World Cup in Italy in 1990.
"They were brilliant and I was very proud. The World Cup was special. The whole world is focused on the football for that four-week period. To be a part of it all is what you dream about as a wee boy.
"I also scored against Switzerland in Euro 96 at Villa Park. I got a nice wee pass from Gary McAllister and shot the ball into the net. You only need to look at the celebrations to see what it meant to me.
"Wee Craigy Brown was going crazy with his celebrations in the dugout and I ran over to ask him why he had left me out of the previous game!
"I said: 'That's what you deprived the country of against Holland!' He obviously didn't listen because he left me out of the 1998 World Cup squad.
"But I remember that day against the Swiss as if it was yesterday, from spotting Ian Buchan, my pal from East Kilbride, in the crowd during the warm-up, to the euphoric feeling of scoring.
"I want to see our boys sampling that feeling. I want to see Scott Brown, Darren Fletcher and the rest taste it.
"I don't want to see them missing out the way some of the great Welsh players from 20, 30, 40 years ago have. You know, John Toshack, Ian Rush, Mark Hughes, Kevin Ratcliffe, Ryan Giggs, Neville Southall. Sadly, they all never got the chance.
"So, what an incentive our players have got to go out and beat Slovakia. But it will not be easy because they gave us a going over on their ground and won 3-0.
"We can't afford to turn in a similar display to that evening. But I'm confident we won't. I hope it all goes well for Gordon and the players."