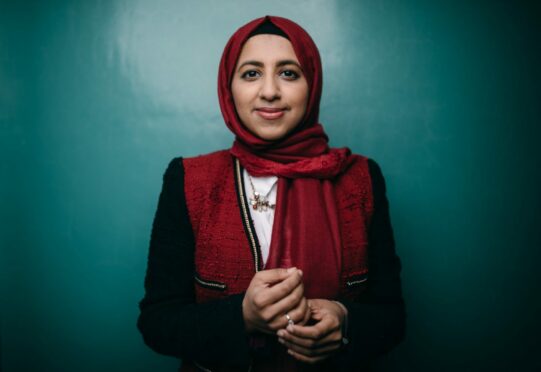 Scotland is in denial about anti-Islamic prejudice, with slow progress being made to combat hateful abuse and discrimination, influential Scots Muslims warn today.
Omar Afzal, of the Scottish Association of Mosques, said more must be done to tackle the issue and the misconception that anti-Islamic hate is not a problem north of the border.
He spoke out during Islamophobia Awareness Month, a national campaign aiming to raise awareness and highlight the positive contributions of British Muslims, and criticised the decision of the UK Government to abandon an attempt to define Islamophobia.
Afzal, whose concerns were backed by both the Muslim Councils of Britain and Scotland, said: "Tackling denial is very important. To wilfully choose not to define the problem is a form of outright denial that Islamophobia even exists.
"This revelation comes despite new Home Office hate-crime statistics, published last month, showing that 42% of religious hate crime offences in England and Wales were targeted against Muslims.
"The report of the Inquiry into Islamophobia in Scotland smashed the idea of Scottish exceptionalism – a type of denial that recognises Islamophobia exists but believes it's not as prevalent or pervasive here. The report shows how deep-rooted, structural and systemic discrimination against Scottish Muslims is and how it manifests itself in everyday life."
The report, which surveyed 447 people and organisations across the country, identified key trends, with more than three-quarters of Muslim respondents feeling Islamophobia is becoming worse, rising to 82% of people in Glasgow.
One respondent said: "We feel the environment has become more and more hostile for our communities. Brexit most definitely has not helped. It has given a bigger voice to those who hate and even an excuse to promote their hate.
"All black and minority ­ethnic communities are suffering. Under reporting of hate crime is a major issue. Communities need reassurance that help is available, and perpetrators will be dealt with by the law."
People reported experiencing Islamophobia at work, school, college or university, in the street, in public buildings such as a shop or restaurant or on public transport.
Afzal, who specialises in ­advocacy and community representation for Muslims in Scotland, said: "Some 83% of Muslim respondents reported having experienced Islamophobia directly, 75% saying Islamophobia was an everyday issue and more than half had changed their behaviour as a result of Islamophobia or in fear of it.
"Worryingly, only 22% of respondents, who had faced Islamophobia actually came forward to report it. Very often, this is out of fear of the repercussions, such as being frozen out in their workplace or singled out in schools."
In 2018, a group of MPs and peers drew up a working definition of anti-Muslim hate, stating the absence of one was allowing Islamophobia to "increase in society to devastating effect".
Describing Islamophobia as a "type of racism that targets expressions of Muslimness", the definition was accepted by Labour and other opposition parties but rejected by the Conservative government.
An expert adviser to the UK Government was hired but his work was reportedly halted after Boris Johnson became prime minister. Afzal said limited progress was being made in Scotland. He said: "All of Scotland's political parties, including the Scottish Conservatives, adopted the preeminent all-party parliamentary group's definition of Islamophobia in 2019.
"Last month, the SNP passed a resolution by councillor Danish Ashraf for the Scottish Government to adopt the definition too. Pam Gosal MSP presented a motion in the Scottish Parliament recognising Islamophobia Awareness Month and vocal support from across the political spectrum is important in tackling denial."
Zara Mohammed, secretary general of the Muslim Council of Britain, echoed concern and highlighted a recent petrol bomb attack on an immigration processing centre in Kent and other worrying incidents in public life. She said: "Muslims are facing increased hostility and a growing number of attacks. Just recently, we witnessed a terror attack in Dover in which the terrorist stated he wanted 'to obliterate Muslim children'.
"We have seen at the most senior level of government, cabinet minister at the time Nusrat Ghani alleging her Muslimness was the reason for her sacking from government.
"An individual was made a knight despite likening the placing of a Christian girl into Muslim foster care to child abuse, claiming that Muslims have sympathy with terrorists and saying Muslims are not like us, and are even 'resistant to the traditional process of integration'.
"Whilst doing little on Islamophobia, the government said it would develop its Islamophobia definition because it rejected the widely accepted and community-endorsed one. But even this has been shelved.
"There is much still to do to overcome the deep-seated and structural issues of Islamophobia in our public spaces as well as our political and civic establishment."
Zara Mohammed: For Scots Muslims, report on Islamophobia came as no surprise but the sheer scale of it still shocked
The Muslim Council of Scotland agreed that Islamophobia was a pressing issue. Fariha Thomas, of the Muslim Council of Scotland, said: "Scotland is home to more than 76,737 Muslims, the majority of whom are second or third-generation Scots, others who are converts or newer arrivals, but who are proud to be part of Scotland and actively involved in all aspects of Scottish life.
"Sadly, for most of us, hate speech and other forms of discrimination based on our being Muslim is a frequent occurrence, with Muslim women being particularly targeted for example, by having head scarves pulled off, accompanied by threats and abuse.
"While we know that most Scots are welcoming and supportive, we never know when we leave our homes when we may come up against Islamophobic abuse or violence.
"Our experience, backed up by research, has also shown that structural Islamophobia exists, leading, for example, to adverse discrimination against Muslims applying for jobs.
"A Muslim name means being less likely to get an interview and wearing a head covering means being less likely to be offered a job."
The UK Government said: "We remain committed to a zero-­tolerance approach to anti-­Muslim hatred in any form and will continue to combat discrimination and intolerance."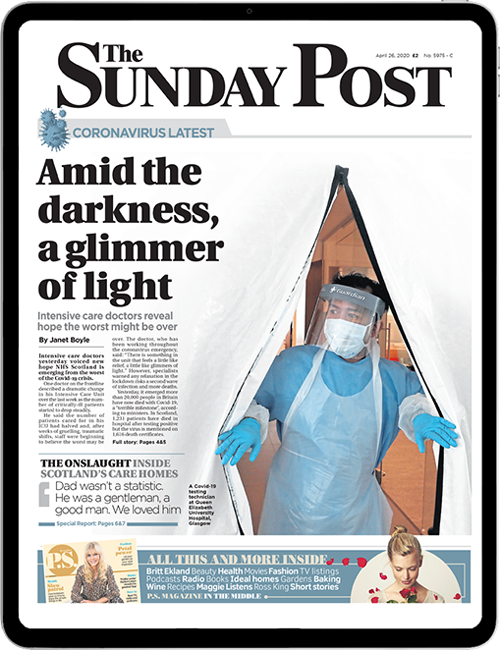 Enjoy the convenience of having The Sunday Post delivered as a digital ePaper straight to your smartphone, tablet or computer.
Subscribe for only £5.49 a month and enjoy all the benefits of the printed paper as a digital replica.
Subscribe