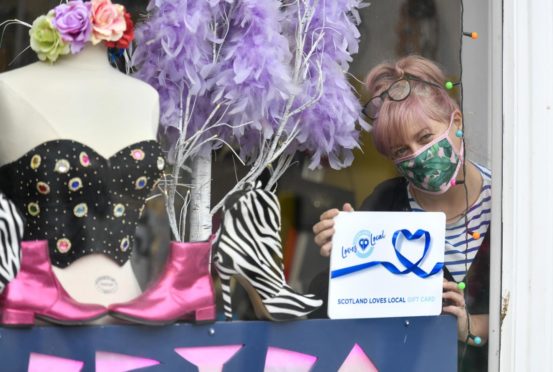 Retro retailer Madge McKinnon is among those leading the charge on a milestone move giving Scots another way in which they can "choose local". Her clothing shop, Circle Vintage in Dumfries town centre, is among those which has signed up to accept the new Scotland Loves Local Gift Card – and others are being urged to follow.
The cards are another way in which people can choose to show their loyalty for businesses in their area – a message being championed by the Scotland Loves Local campaign.
Madge, who has been selling vintage and retro clothing, media and 20th century curios for two-and-a-half years, said: "It's a fabulous idea.
"I'm behind anything that encourages people to shop in the local area. Bringing people into town to enjoy the shops, something to eat or drink, having a wander and discovering things that they didn't realise were here.
"What's good about this gift card is that it's not for an individual shop. That can bring more people into town and everyone benefits."
How it works with the Scotland Loves Local Gift Card
A major registration drive is underway for the Scotland Loves Local Gift Card, which has the potential to be accepted in every community in the country.
It can be accepted by businesses of every kind.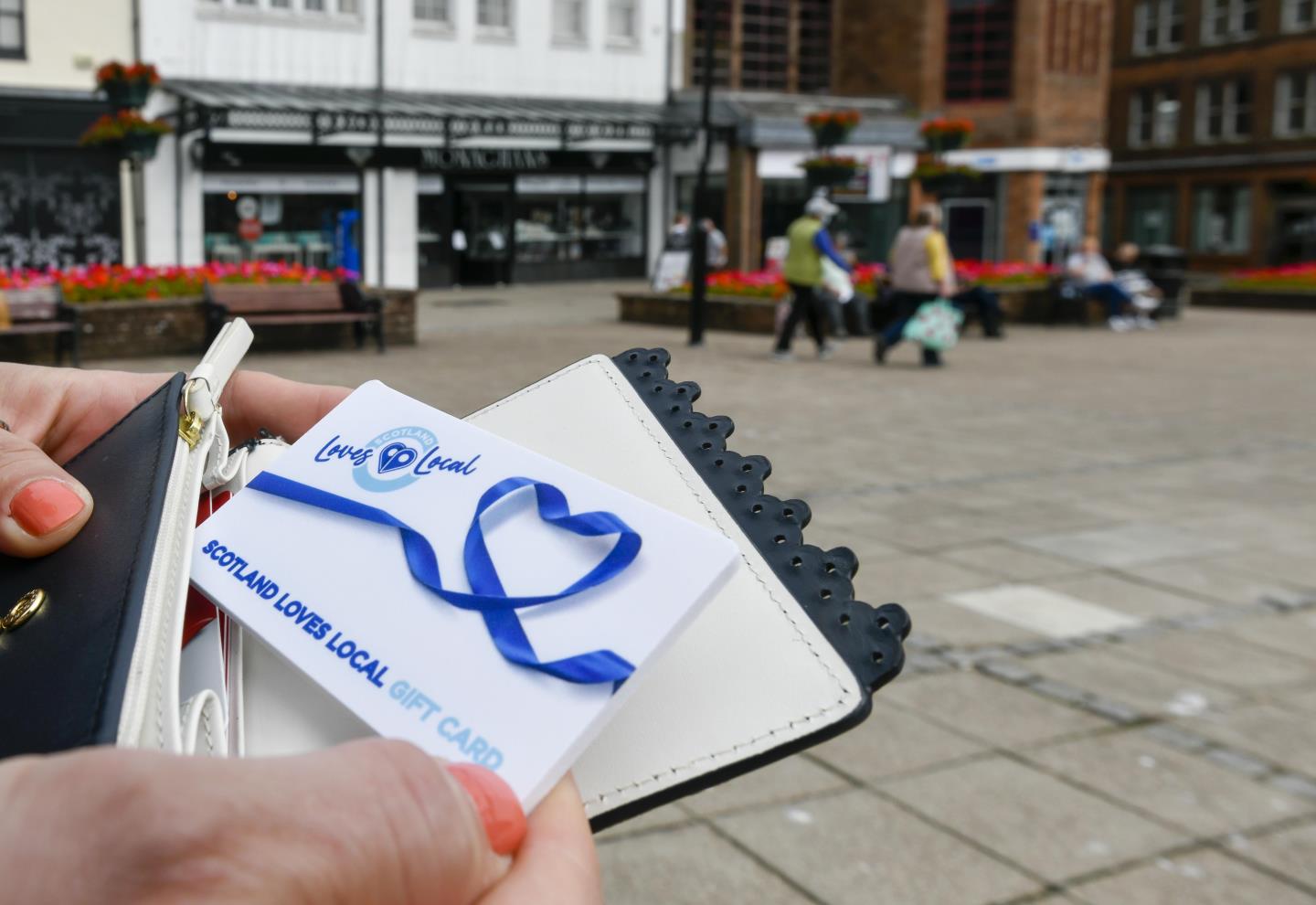 The Scottish Government is supporting the scheme financially, allowing for the creation of cards for each of Scotland's 32 local authority areas. Each card can only be used in that specific region – therefore boosting local economies across Scotland.
There are no sign-up costs for businesses, with payments processed through the Mastercard network.
Scotland Loves Local campaign
The landmark initiative is being delivered by Scotland's Towns Partnership (STP) – the organisation spearheading the Scotland Loves Local campaign. They are working with Perth-based fintech Miconex.
STP and Miconex are working with local authorities to launch the regional gift cards. The first year of administration costs is being met by the Scottish Government as part of its £10m support for Scotland Loves Local.
STP Chief Officer Phil Prentice said: "This is a tremendous opportunity – another way in which people can choose local. We are keen for as many retailers as possible to be part of this, boosting their business while helping create a ripple effect that benefits the whole community.
"Registering is quick, simple and has no cost – only increased spending potential. Becoming part of this is a no-brainer.
"These gift cards will ensure that money stays local for longer. The more businesses that sign up, the better the local experience will be."
The Scottish Grocers' Federation (SGF) is one of Scotland Loves Local's campaign supporters. It has promoted the gift card programme to its members.
SGF Chief Executive Pete Cheema said: "Choosing local has never been more important.
"Our members and their staff have supported their communities in remarkable ways throughout the pandemic – and so many people have appreciated more than the value of their local shops.
"They have developed really positive habits in supporting the stores around them and we hope that this will continue. Our communities will be the better for it."
Card operator Miconex already supports more than 60 gift card programmes across the UK, Ireland and North America.
---
To find out how you can get involved, go to the Scotland Loves Local website. For more details about the gift card, click on the gift card page. You can also follow #ScotlandLovesLocal and #ChooseLocal on social media.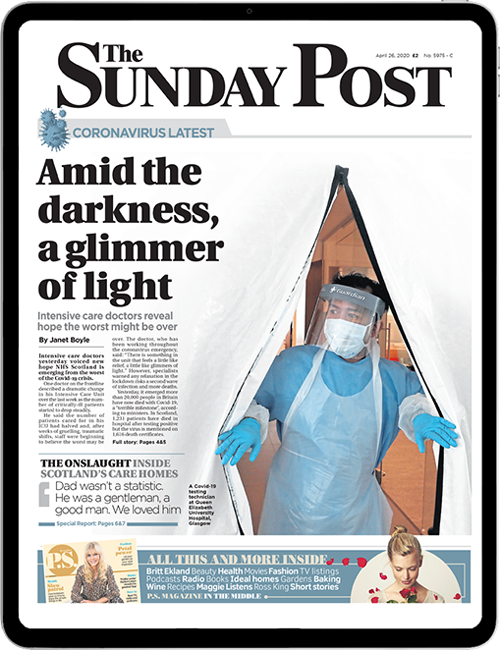 Enjoy the convenience of having The Sunday Post delivered as a digital ePaper straight to your smartphone, tablet or computer.
Subscribe for only £5.49 a month and enjoy all the benefits of the printed paper as a digital replica.
Subscribe