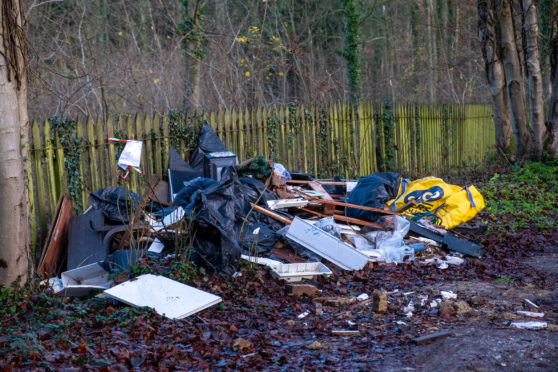 Scotland is losing the battle against fly-tipping, with just 43 cases out of 125,000 reported incidents being referred to the Procurator Fiscal.
There were 126,344 incidents of fly-tipping reported to local authorities between 2016 and 2019. Only 43 cases were referred to the Procurator Fiscal or resulted in convictions.
Scotland spends at least £53 million of public money on clearing litter and fly-tipping each year.
Local authorities are primarily responsible for dealing with fly-tipping, with the majority of incidents handled outside of court.
Scottish Liberal Democrat environment spokesperson Rebecca Bell called for those responsible to "face the full force of the law".
She said: "The volume of complaints about fly-tipping in recent years is staggering. Fly-tipping is a serious problem in many communities and blights beauty spots across the country.
"People are rightly disgusted to find their fields or streets used as impromptu rubbish dumps. It's a lazy and selfish practice that harms the environment and too often dumps costs on those affected."
A Scottish Government spokesperson said: "Fly-tipping is illegal, dangerous and unnecessary. Valuable resources which could be recycled are wasted and taxpayer-funded organisations and landowners bear the cost. The Scottish Government has provided SEPA and local authorities with the powers to fine anyone caught fly-tipping, with a minimum fine of £200 and a maximum of £40,000."