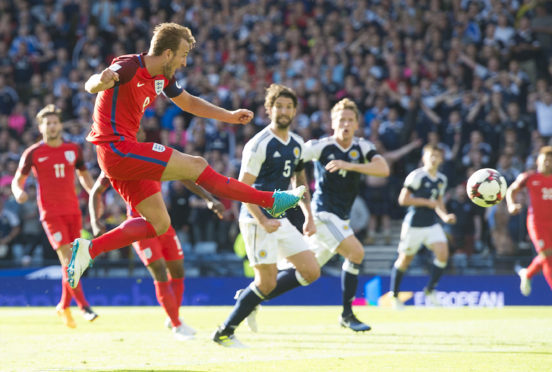 It is 25 years since the defining moment of Gareth Southgate's playing career.
This summer could be the defining point of his managerial one.
Southgate was a fine central-defender, but his penalty miss in the Euro 96 semi-final against Germany at Wembley is the moment that will stay with him forever.
Now he prepares to lead England into the delayed Euro 2020, which could become more like a home tournament than for any other nation.
London is one of 11 cities across Europe staging matches, but if the Three Lions were to go all the way to the Final, six of their seven matches could be played under the arch.
Of course, Scotland – and a few others – will have something to say about that.
And, as is so often the case for an England manager entering a major tournament, Southgate is under pressure.
After nearly five years in charge, this is the time for him to deliver.
Assessing his spell as manager, it would be extremely unfair to describe it as anything but successful.
Taking an unfancied squad to the last-four at the World Cup in Russia three years ago was a major surprise, even if the route to the semi-finals was a comfortable one.
And reaching the semi-finals of the inaugural Nations League a year later was another feather in his cap.
However, in losing to Croatia in Moscow, as well as to Belgium twice, three years ago, and then to the Netherlands in Portugal in 2019, England showed they were still a little short of what it takes to lift an international trophy.
When Southgate took the role as England manager – at first on a caretaker basis in October, 2016 – the England national team was at a very low ebb.
The Iceland debacle at Euro 2016, which cost Roy Hodgson his job, was still fresh in the mind, while Sam Allardyce had lasted all of one game before he was sacked as a result of a newspaper sting.
People may have questioned Southgate's managerial credentials after relegation in his only club job at Middlesbrough. But one of his biggest strengths is that he is an intelligent and considered individual.
He worked hard on trying to restore the reputation of the team and its players in the run-up to the World Cup, and looked to restore pride amongst its supporters.
From that point of view, it was job done.
Southgate also displayed his leadership qualities when the team walked off the pitch in Bulgaria in October, 2019 after defender Tyrone Mings was subjected to racist abuse.
Over the course of the last 18 months, international football has felt like an afterthought.
The appetite for Nations League games and World Cup qualifiers in empty stadiums has not been there, and Southgate has had to perform a juggling act with his squad.
He has used 38 players across 11 matches, and it has been difficult to establish any rhythm or pattern of play.
The main focus going into the tournament is on how Southgate chooses to balance the side.
England's strength is going forward, with captain and talisman Harry Kane supported by a cast of Raheem Sterling, Jaden Sancho, Marcus Rashford, Phil Foden and Jack Grealish.
Southgate has often preferred playing three centre-halves and two defensive midfielders. But is that holding the team back?
Can he unleash the creative and attacking potential at his disposal – or will he play it safe and keep the handbrake on?
How he solves that puzzle will be the key to England's chances and whether they can challenge Belgium, France and the other fancied teams.
And it could go a long way towards shaping how Southgate's reign is judged.
---
We admire you but still want to beat you
An English fan's view by ADAM LANIGAN
As someone who completes his fourth decade on the planet come Wednesday, England matches against Scotland have probably not had the same resonance for me as those of an older generation.
Of course, I've seen the TV pictures of fans swinging on the crossbar during the Wembley pitch invasion in 1977, and stories of how you beat the World champions on their own patch in 1967.
While I was growing up, my footballing guru – AKA my dad – made sure I knew just how high players like Dave Mackay, Graeme Souness and Kenny Dalglish stand in the annals of the British game.
But by the time I had an interest, the Home Internationals were drawing to a close, so my first proper memory of the rivalry was at Euro 96.
And from an English perspective, what could have been better than David Seaman's save from Gary McAllister's penalty, and Paul Gascoigne's moment of magic which followed soon after?
That was the catalyst for "Football's Coming Home" in the next three games with the Netherlands, Spain and Germany, before the traditional exit on penalties in the latter.
We have met in play-offs and qualifiers since then, and I have seen the two England-Scotland clashes at the new Wembley. But while still huge for Scotland, they felt a bit like just another game for us.
That is not the case on June 18 because nothing beats tournament football.
If England's young team still don't fully understand the rivalry – which is likely – they'll know as soon as they step out at Wembley.
The only pity is that there won't be 90,000 in to watch it, with only 2,700 Scots in a crowd of around 24,000.
Not so much the Tartan Army this time as the Tartan Advance Party.
As ever, Wembley could have sold out its full capacity for this one without a single Englishman getting a ticket!
With the English capital still recovering from the pandemic, the Trafalgar Square fountains may not be as busy on the day of the game as they might have been, but commuters may still be in for a lively time of it from their visitors!
Make no mistake, we've missed Scotland and the Tartan Army at these big tournaments.
The Scots were travelling in large numbers to these shindigs before it became fashionable, and we've always secretly admired how you managed to charm the locals, while the English send them running for cover.
Whether you want Scotland to do well – on the quiet of course – or laugh at their misfortune, which has traditionally happened at some point, it provides far more interest to have them around than if the likes of Serbia had taken their place.
We expect to win – call it a mix of footballing logic and English arrogance – but there will be the nagging doubt of: 'What if we don't beat these?'.
Gareth Southgate would be a game nearer the sack, and Steve Clarke would be crowned King of Scotland.
The way it's always been.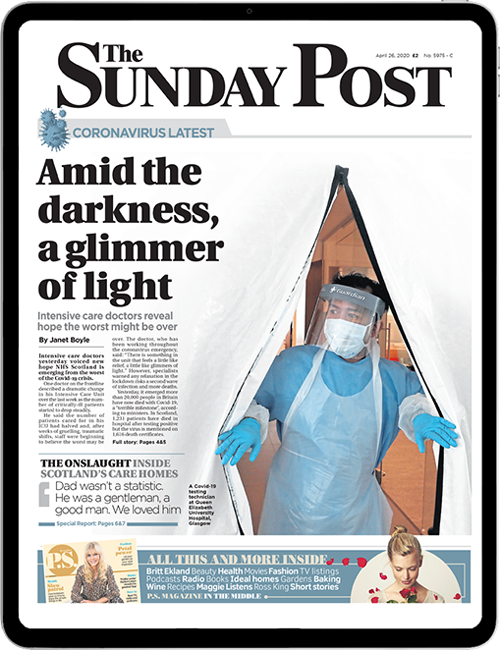 Enjoy the convenience of having The Sunday Post delivered as a digital ePaper straight to your smartphone, tablet or computer.
Subscribe for only £5.49 a month and enjoy all the benefits of the printed paper as a digital replica.
Subscribe