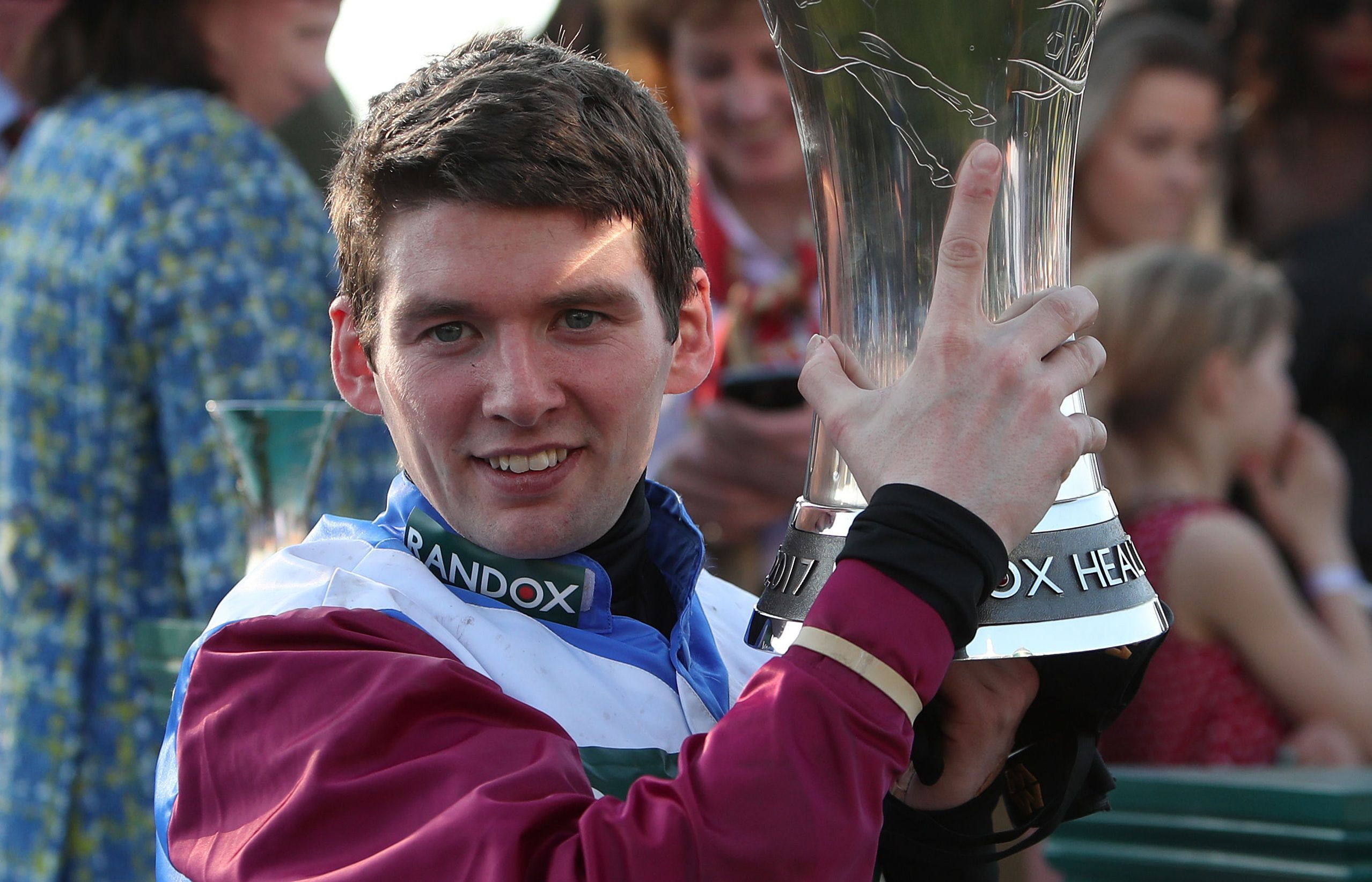 SCOTTISH racing fans were enjoying a betting bonanza last night after the country's first Grand National win in 38 years.
Punters who put money on Kinross-trained One For Arthur saw their patriotism pay off when the eight-year-old stormed to victory at Aintree.
With odds of 14-1, One For Arthur's win hammered Scotland's bookmakers.
A spokesman for William Hill admitted bookies had been "stuffed" north of the border as lucky punters cashed in.
He said: "It was quite a good result for us in England, but we are pretty sure it's not going to be a good result for us in Scotland."
Trainer Lucinda Russell, from Milnathort, Kinross, whose partner is former champion jockey Peter Scudamore, said of her horse: "He's amazing. He's improved every time. I kept thinking, barring accidents, he would win the National and he has.
"He's done Scotland proud and he's done everyone at the yard proud."
The win was a triumph for women in racing. Miss Russell is only the fourth woman to train a Grand National winner, while One For Arthur is owned by two women.
At the Thistle Hotel in Milnathort, the nearest pub to Miss Russell's Arlary House Stables and which is the trainer's own local, dozens of jockeys and stable girls gathered to toast the result.
Staff said there had been "a lot of jumping and screaming" during the race – and plenty of bottles of Champagne and Prosecco popped open in its aftermath.
Manager Lindsay Muir said: "The atmosphere is happy, historic and merry. I would imagine it's going to be busy tonight."
William McCord, owner of The Muirs Inn in Kinross, described the atmosphere as "bouncing".
The 54-year-old said: "Pretty much everybody in the pub had backed it. We know Lucinda Russell's father, Peter. There was a cracking reaction.
"Everyone was shouting – I think there's only one guy that didn't put money on it."
Frank Casonato, owner of Giacopazzi's Ice Cream and Conveniences in Milnathort, said there was a palpable feeling of excitement in the village in the aftermath of the win.
He said: "One of the jockeys stuck his head in as he was passing and shouted, 'We won the Grand National!'
"Everybody is really excited."
One For Arthur is only the second Scottish-trained horse to win the race, after Rubstic triumphed in 1979.
Jockey Derek Fox, who staged a remarkable comeback after breaking his wrist and dislocating a collar bone in a fall four weeks ago, paid tribute to his mount.
The 24-year-old Irishman said: "He just jumped so well and never missed a fence. He was unbelievable and took me everywhere.
"It's the best feeling I've ever had. He's just such a brave horse. A sign of a true racehorse to win the Grand National.
"I was injured in March, I got a heavy fall on the novice chase, that was four weeks ago on Thursday.
"This is the best feeling I have ever had or probably ever will have and I want to take most of it in. I don't often get a chance to ride a horse as good as that."
Fox kept One For Arthur at the back of the field in the early stages but could be spotted cruising past rivals before reaching the front at the last of the 30 fences and pulling four and a half lengths clear.
The winner is owned by childhood friends Belinda McClung and Deborah Thomson – who chose the name "Two Golf Widows" for their ownership partnership in a dig at their husbands when they teamed up to buy him. Belinda, 45, from Ancrum in the Borders, and her husband Fraser, 53, and Deborah, 46, and her partner Colin Dempster, 54, together with friends and family, travelled to Liverpool to watch the race.
Deborah, from Gullane, East Lothian said: "I just can't believe it. It's been an absolutely amazing day. Arthur just cruised that race.
"Derek rode so well and I'm just a bit lost for words really.
"He's given us a fantastic journey."
Belinda added: "I thought this morning, it's baking hot so there's no pressure now, he's not going to win on that ground but I have to say he's just shown his class today.
"He's amazing and he got a great ride."
Belinda explained the name, saying: "When we bought Arthur three years ago, both our partners were playing a lot of golf.
"You have to have a partnership name, you can call yourself anything really, but we just decided for a bit of a laugh to call ourselves 'Two Golf Widows'.
"We never thought we'd have a runner in the National and now everybody want to know why we called ourselves that."
The friends bought One For Arthur for £60,000 – but now stand to pocket £561,300 in prize money for his success.
The Sunday Post's expert tipster, Reg Moore, was also celebrating. He has now backed two of the last four National winners.
Meanwhile, the winner himself spent 40 minutes being hosed down with cold water to help him cool off after the race – on a day of almost Mediterranean weather which saw the temperature rise to 19 degrees.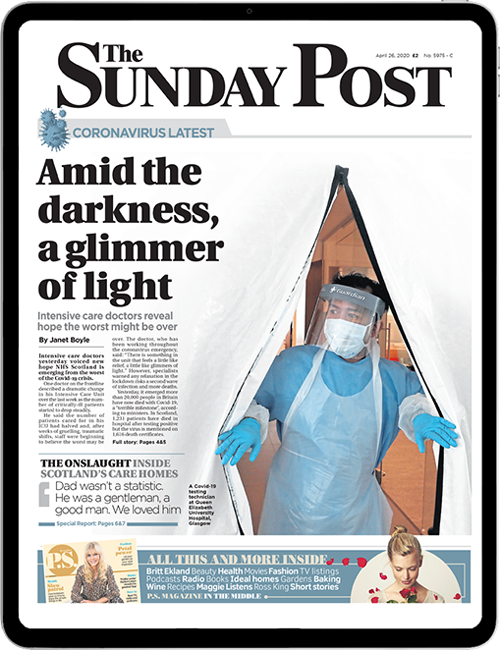 Enjoy the convenience of having The Sunday Post delivered as a digital ePaper straight to your smartphone, tablet or computer.
Subscribe for only £5.49 a month and enjoy all the benefits of the printed paper as a digital replica.
Subscribe