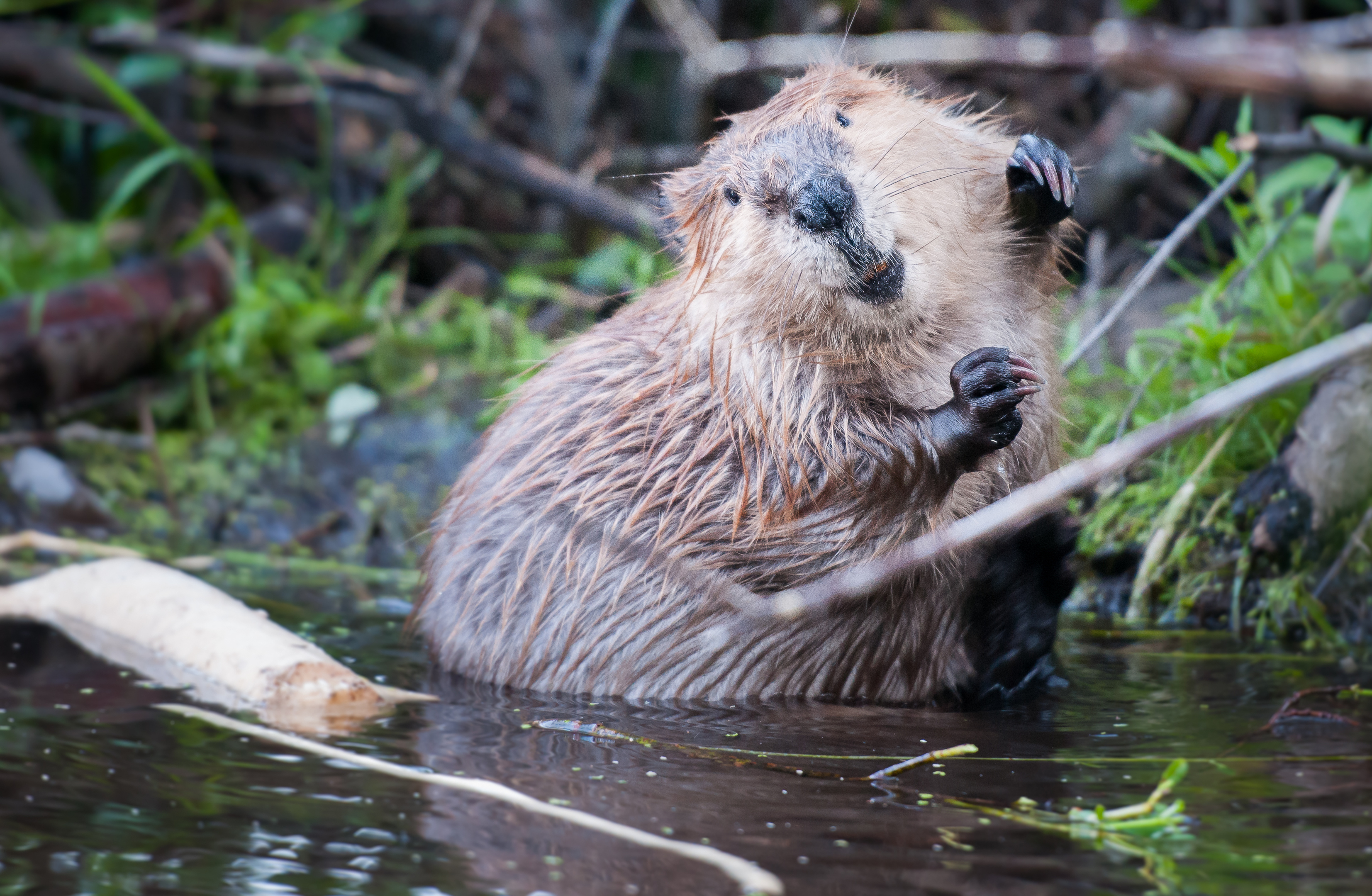 HE is the Scot who returned beavers to England 400 years after they were hunted to extinction but this time, says Derek Gow, they are here to stay.
The ecologist and his team last month introduced the beavers down south after transporting them across Europe.
Their reintroduction to the wild in England comes nine years after Derek brought the animals to Scotland for a landmark trial in Knapdale, Argyll.
Derek, who is from Dundee and grew up in the Borders, was joined by Environment Secretary Michael Gove at the release of two beavers into the Forest of Dean in Gloucestershire.
It is hoped the beavers will naturally engineer the environment against flooding and help bring back lost wildlife, but their reintroduction has proved contentious in Scotland as farmers and landowners fear that they will do more harm than good.
But Derek, 53, said: "It's the first time since we started working with beavers in England that a Secretary of State has come to a release.
"And it is the first time that beavers have been released onto state land. Neither step is novel in Scotland, which is ahead of the game, but in England it is a hugely significant moment."
Derek, who is based in Devon where he has a farm, said: "We have worked with beavers since 1994, so they asked us to bring beavers in for this project because we have a purpose-built quarantine facility for them and we know what we're doing."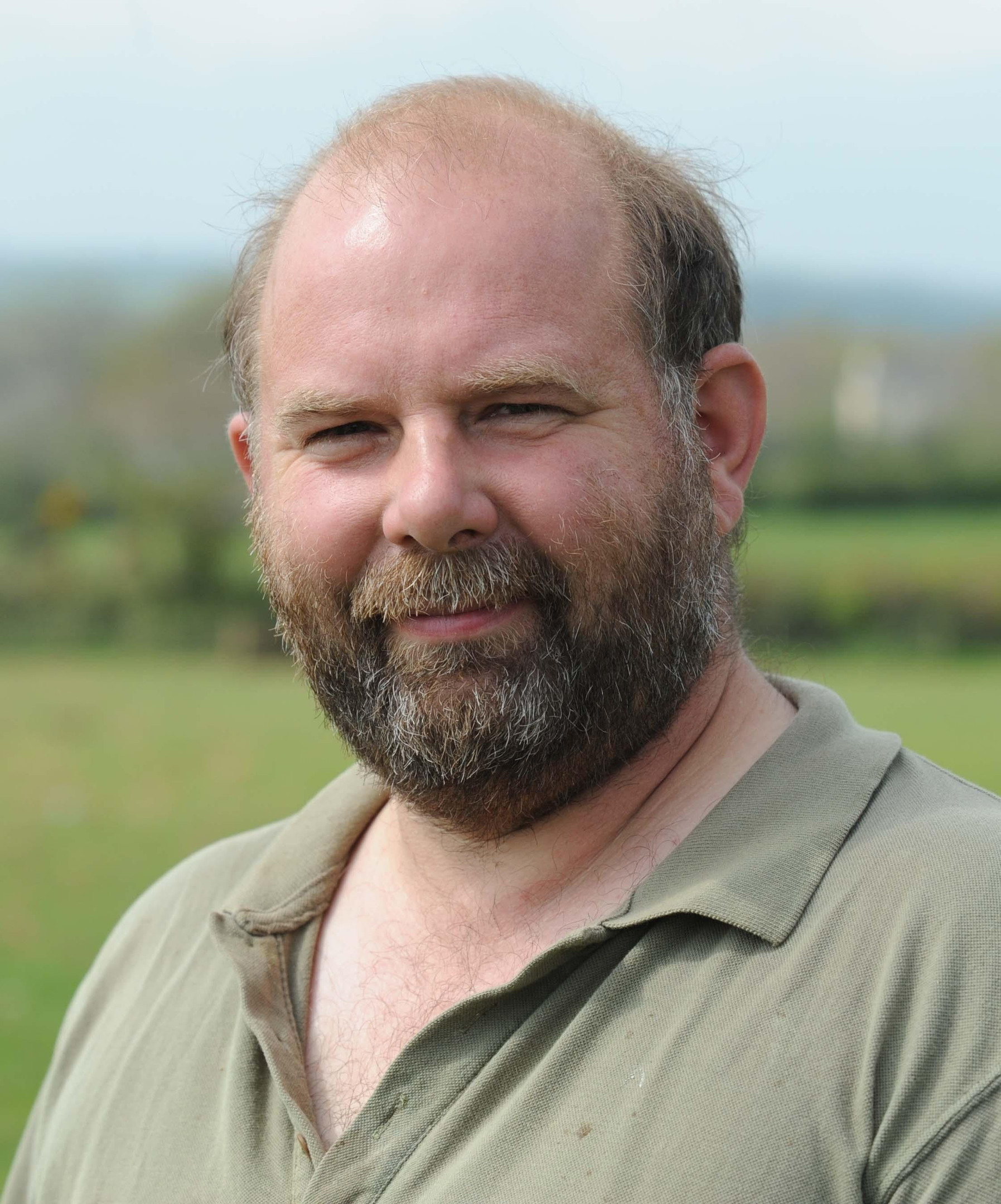 The team travelled more than 1,700 miles by truck to get the animals.
"We went to Germany to get them in November and met the Bavarians who had captured the animals for us in Deggendorf and were holding them there," he said.
After meeting with other agencies in the country and organising a field trip to look at beaver management in Bavaria, Derek and his colleagues made the long drive home to the UK with their precious cargo.
He said: "They were all moved in purpose-built beaver cages. These are heavy steel-lined cages they can't gnaw through. It took about 10 hours to drive back from Bavaria to Calais port.
"We don't feed them after they're in the cages. We just give them loads of sweet apples which gives them a sufficiency of moisture and sugar."
The conservationists returned with 12 animals – two of which were released into the Forest of Dean, while some are destined for beaver projects in Wales. The remaining animals are being kept on Derek's farm to create a breeding population.
The dad-of-two said: "This is something we should have done a long time ago. Beavers are animals that restore life to landscapes that are largely dead.
"When you look at a lot of the debate that is on the go in Scotland about whether they should be here or not, it's about whether the activities of the animals oppose human activities.
"You have to be rational about it; in some parts of the landscape, beavers will not be welcome but throughout most of the British Isles, and certainly down the western seaboard of the British Isles, they will do nothing but good."
Derek reckons Eurasian beavers – who in Scotland could soon become a protected species – are key to managing floods and drought. They also encourage new plant and animal life.
The ecologist explained that dams created by beavers in side streams serve as natural filters and sponges. He said: "When you get heavy winter flows, they absorb the water coming down. They slow the flow rate and can prevent significant flood events in villages and properties lower down.
"When you get to drought situations like the one we have now, the only place where there is water is in the beaver dams.
"So we know beaver-generated landscapes regulate water very effectively; they are almost like a natural system of kidneys and that's why they are such an important animal to have in the environment."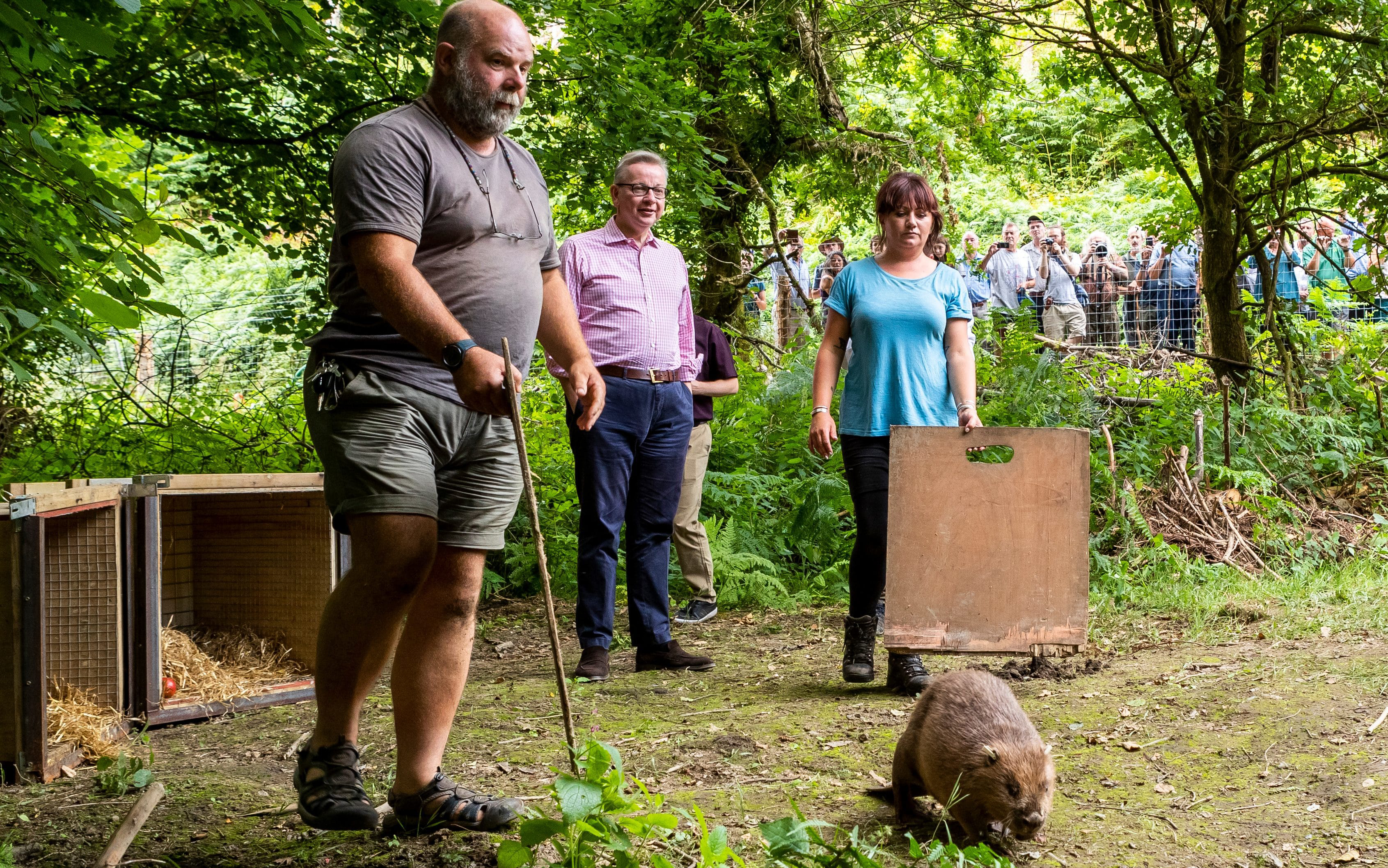 Eurasian Beavers were once widespread throughout Britain but were hunted to extinction in the 16th Century for their meat, fur and scent glands.
They were reintroduced into the UK when they were released in Knapdale as part of the Government-sanctioned Scottish Beaver Trial. But a rogue colony of about 400 animals has grown up on Tayside after being illegally released.
These animals – who have now been included in the official trial – have been worrying farmers.
Derek said he accepted there were concerns but pointed to a "dearth" of information available to farmers on beaver management.
And while he acknowledged that many acted responsibly, he said others were shooting the animals, claiming: "They are shooting them at all times of the year; they are shooting pregnant animals. They are behaving abominably."
He said: "We have 400 to 500 animals in that river and that is still, in the British context, not many beavers. We could be using those animals, if there is an issue with their presence, to support reintroductions elsewhere."
Andrew Midgley, Environment and land use policy manager at NFU Scotland, said the Forest of Dean project focused on the positives.
But he added: "It is also the case that beavers can have negative impacts, especially when they occur in highly-productive agricultural areas.
"The illegally reintroduced population in Tayside is causing many farmers great concern because of the way that beavers can undermine river banks and flood banks and potentially impede farmland drainage as a result of damming."
He said NFU Scotland was in talks with the Scottish Government, Scottish Natural Heritage and other organisations in an effort to ensure that "any future management associated with giving beavers European Protected Species status, provides those negatively affected by beaver activity with the tools to deal with the issue in a pragmatic way."
Scottish Government Environment Secretary Roseanna Cunningham said: "The return of beavers to our countryside demonstrates our commitment to protect and enhance biodiversity.
"We have been clear that beavers have to be actively managed, especially where necessary to protect prime agricultural land, in line with the practice elsewhere in Europe. We are committed to giving beavers European Protected Status."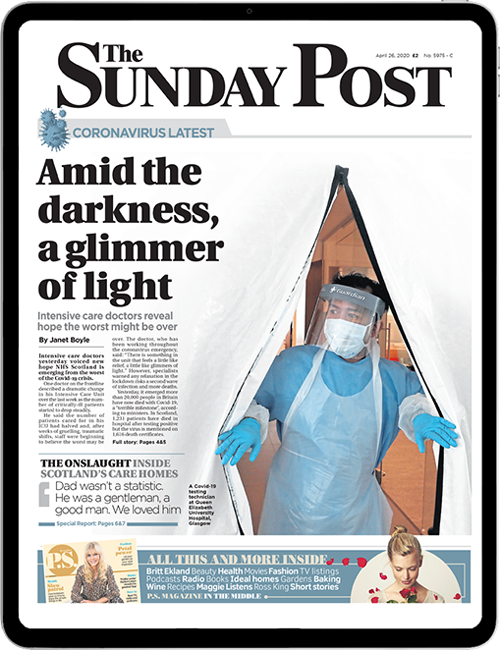 Enjoy the convenience of having The Sunday Post delivered as a digital ePaper straight to your smartphone, tablet or computer.
Subscribe for only £5.49 a month and enjoy all the benefits of the printed paper as a digital replica.
Subscribe