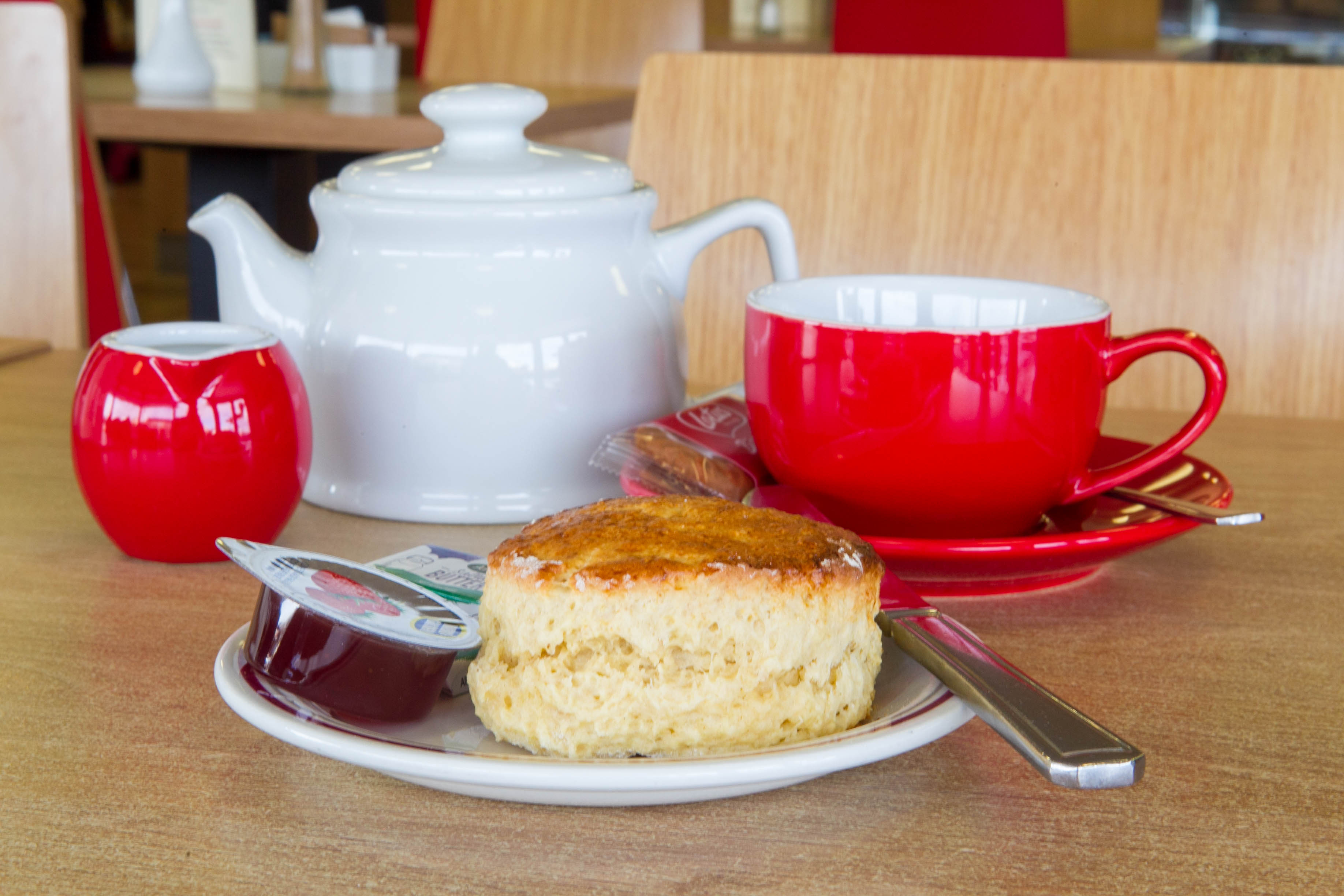 IT'S a town famous for its teacakes.
Uddingston is home to the famous Tunnock's – a bakery synonymous with Scottish heritage thanks to its chocolate-covered marshmallow treats.
But how does this little Lanarkshire town fare when it comes to scones?
I've been in this neck of the woods a few times in the past. It's a lovely wee place with plenty of cute shops and, most importantly, cafes.
Today, I venture away from the main concourse to the top of the town and, nestled among a sea of houses, I stumble upon The View Café.
The glass-fronted building is attached to the local church – and is a bustling wee hidden gem.
It's pretty busy, which is always a good sign – and a hit with all ages.
Mums with tiny babies filter in (there must have been a class in the church hall) to join other customers ranging from older couples having a chilled-out cuppa to families enjoying a hearty breakfast on a cold – and very wet – day.
The toy corner is a nice touch for those with little ones in tow, as is the packed bookshelf where you can grab something to read if you're on your own or swap your old books for some new ones.
Browsing the menu, I notice the café has a varied selection, from breakfasts, baked potatoes and burgers to soup and sandwiches.
They even have a selection of Tunnock's goodies on the counter…I'm beginning to think it's some kind of Uddingston tradition!
Food is brought to your table, but you place orders at the till, so I head over where I'm greeted by a lovely, bubbly waitress.
I plump for poached eggs on toast, which look delicious when they're brought over to the table – and taste even better. The eggs are cooked just right and the toast is lovely and warm.
And my coffee is extra hot, as requested. Spot on so far.
Then, of course, it's time for the all-important scone. Fruit is all they have left, but I'm not fussy. Scones come in all shapes and sizes, and I think I've tried just about every one. My expanding waistline will vouch for that!
This one is nice and fresh and fluffy – everything a scone should be – and comes with succulent strawberry jam and butter. Despite being full after breakfast, I still manage to devour every last bite.
By now, the hungry babies have been fed and are dozing off to sleep.
I start to yawn. I'm so full, I could do with a nap, too.
The waitress checks if there's anything else I would like as I get up to go. I decline, but then almost impulsively grab a teacake for later.
Uddingston may have great scones, but a trip here is never complete without indulging in a little Tunnock's treat.
WARM WELCOME 8/10
LOCATION 7/10
SCONE SCORE 8/10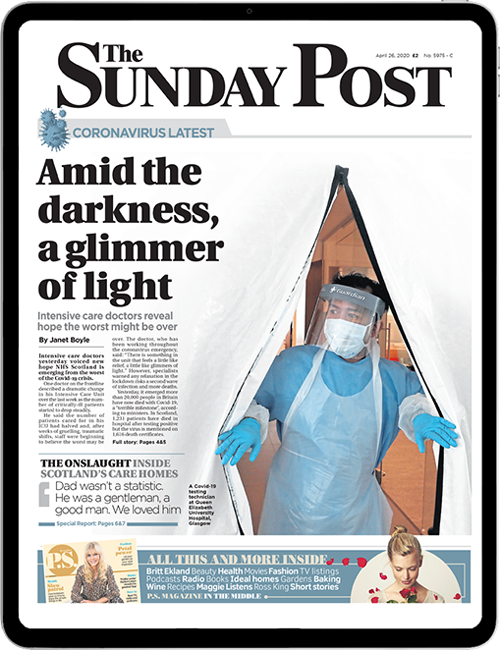 Enjoy the convenience of having The Sunday Post delivered as a digital ePaper straight to your smartphone, tablet or computer.
Subscribe for only £5.49 a month and enjoy all the benefits of the printed paper as a digital replica.
Subscribe