Scone Spy: The Soup Dragon near Drymen delivers flamin' fantastic bakes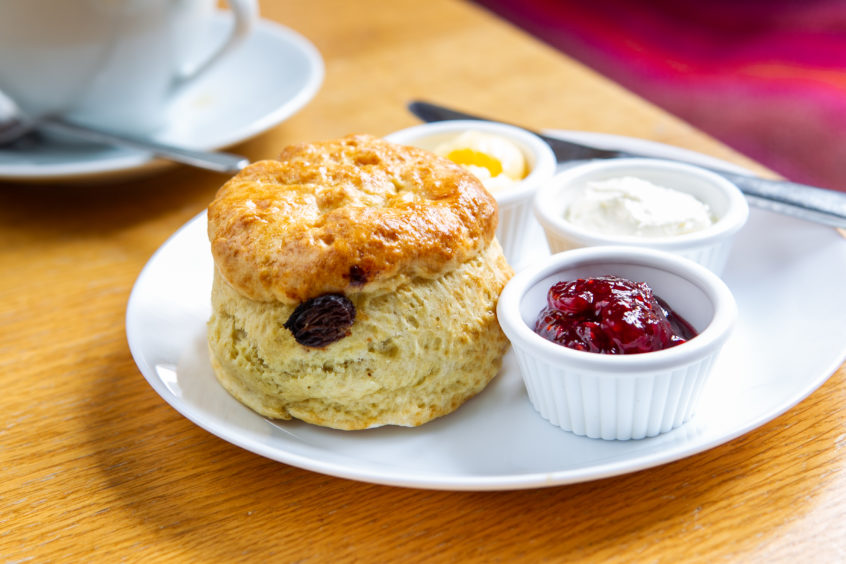 For those of a certain vintage, The Soup Dragons are a 1980s alt-rock band from Lanarkshire who briefly shone with their cover of The Rolling Stones' hit I'm Free.
Unfortunately, I am significantly more vintage than that. So when I think of The Soup Dragon, I am cast back to The Clangers, the children's TV show from the 1970s.
In the show, The Soup Dragon was a little green creature who dished out bellyfuls of glowing green soup to the happy Clangers.
It is hard to know which version this café near Drymen was channelling when it came up with the name, but one thing is certain, this Soup Dragon ladles out some seriously good grub and a generous helping of warmth.
I had stumbled upon The Soup Dragon by chance when I was out for a drive towards Loch Lomond. Ever alert to the opportunity of a new scone experience, I was tempted in to the Tir Na Nog centre, a holistic centre that is tucked among the trees on the road out of Drymen.
Tir Na Nog, which translates from Gaelic as Land of the Young and is a name for the Celtic Underworld, has everything from healing treatment rooms to a fantastic little gift shop full of candles, crystals and books.
The décor of the centre is indeed otherworldly, think dream catchers and tie-dyed drapes with amazing and intricate artwork covering every inch of space. It's at once a feast for the senses and homely.
When I enter The Soup Dragon, it is clear that feeling of belonging is shared by café regulars. The Soup Dragon is about half full as I am directed to take a seat. One customer is already standing near the counter. She is chatting animatedly with a member of staff who is full of laughter and warmth.
It makes me feel right at home and, more importantly, ready for some grub.
The menu at The Soup Dragon could be described as eclectic, which is great because there is something for everyone here – including great veggie and vegan options.
I am mighty tempted by the Afrikaan skewer, chickpeas, sweet potato, butternut squash and spinach cooked in a spiced coconut and peanut butter sauce. But I decide not to be a food hero, discretion being the better part of valour and all that, and choose from the snack menu – I want to make sure I leave room for a scone.
My selection of hummus and pitta strips are just the ticket, the dish is fresh, tasty and moreish.
Which is just as well, because the scone (fruit) is a thing to behold. It comes on a gleaming white plate with sides of clotted cream and jam.
The texture is crumbly, the lightly glazed top breaking open to reveal the soft and perfectly baked interior.
Like everything in the cafe, the scones are clearly handmade – and crafted with some love.
Little wonder, then, that the Soup Dragon has won a community of loyal food lovers.
The Soup Dragon, Balfunning House, Balfron Station, Glasgow G63 0NF
Welcome
There is a real sense of community in this super café. 8/10
Location
Set in the grounds of the Tir Na Nog holistic centre, this café is unique, with a ladle or two of added magic. 9/10
Scones
Large and crumbly with a great taste. 9/10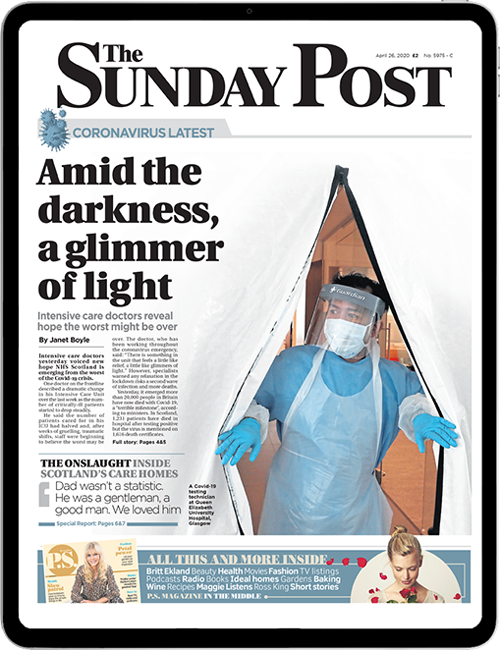 Enjoy the convenience of having The Sunday Post delivered as a digital ePaper straight to your smartphone, tablet or computer.
Subscribe for only £5.49 a month and enjoy all the benefits of the printed paper as a digital replica.
Subscribe