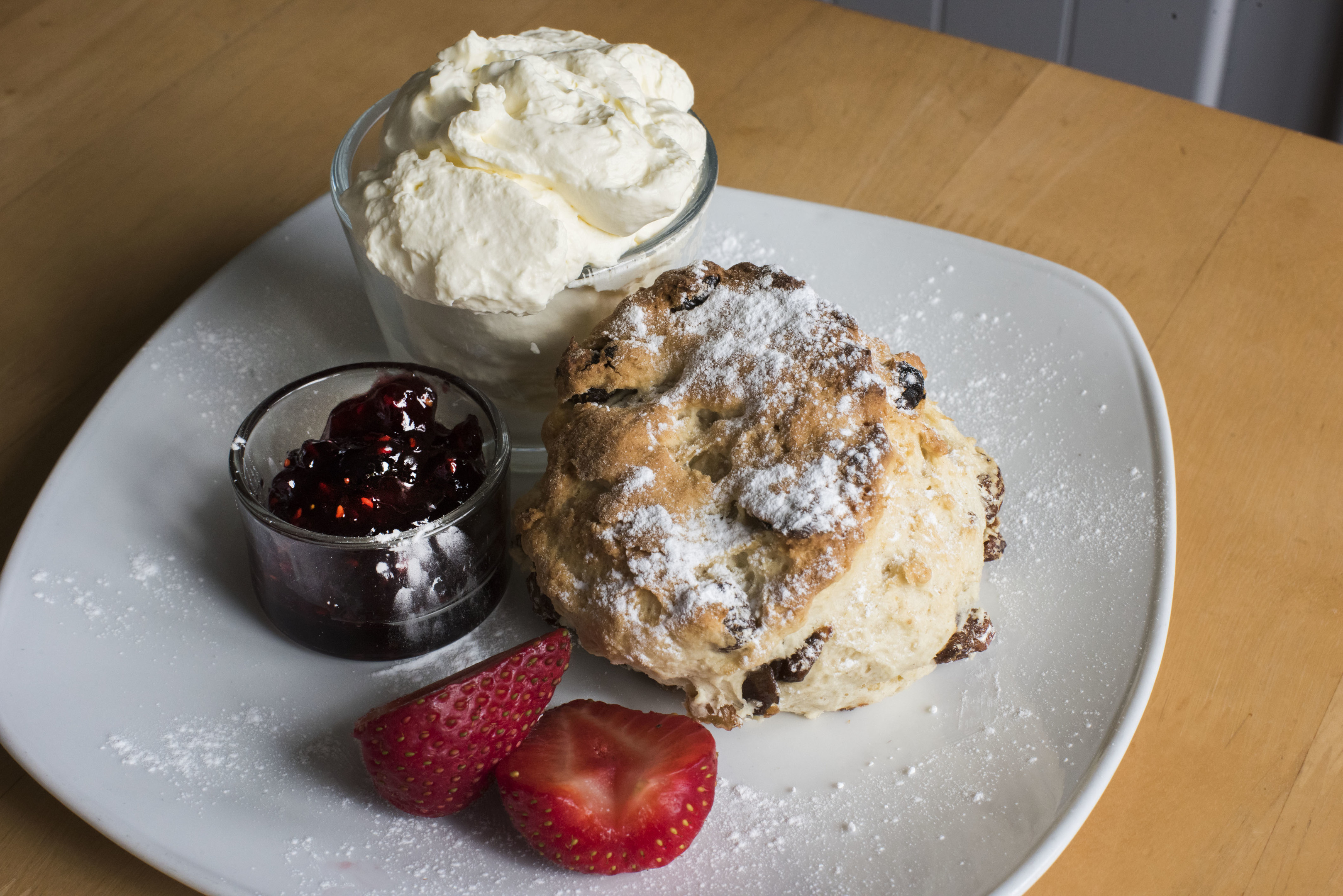 I'M in Angus, a lovely part of the world, and one that I often think is neglected by tourists.
I can't think why that is. It's got one of the most stunning stretches of coast on the whole of Scotland.
The area around Lunan Bay is simply stunning and if you're ever looking for a great train journey to take, go for a trip between Edinburgh and Aberdeen.
It passes through Fife, Tayside and Angus before reaching the north-east and it's ace.
When I reach Montrose, I decide to stop for a wander. I've never been before and what a lovely wee town it is.
I come across The Pavilion almost by accident. It's next to an old bowling green and the tables by the window have a lovely, peaceful view, even on a dull day like today.
Before I get inside, I spot a sign saying they take cash only.
I then spend an embarrassing few minutes outside rummaging around in pockets and my backpack to see if I can find cash.
Luckily I scrape together a tenner – more than enough for a scone and a nice brew.
Inside, it's a tiny wee place. I do love these teeny cafes where there aren't many tables and you can tell the people running them are there for the love of it.
You can almost taste the extra effort that staff make.
There are three or four staff here today and they never stop grafting.
Give me these cafe cottage industries over the big chains any day.
It seems a soup-y kind of day so I order a "half bowl" of lentil and tomato. It's still a lovely, substantial meal, complete with a chunk of toasted bread.
There's a jar of Tunnock's Teacakes and Caramel Wafers on the counter.
Smart move – there's a little boy who just can't take his eyes off them and asks his mum what they are.
She's clearly not from these parts, and tells him vaguely they are "chocolate things".
Chocolate things? They're only Scottish icons! But she buys her wee boy one and he polishes it off in a flash.
A bit like me with my scone. I choose a big hunk of a thing and it's gone sort of lop-sided in the oven.
I don't mind that in the least. Shows it's home-made, so I don't mind if I do. It's plain, but clearly has sugar in it and it really is lovely along with a dod of cream and jam.
Another woman comes in and orders a chocolate milkshake for her toddler.
And nothing for herself.
Maybe she's had to scrape cash together and can't afford a cuppa for herself, too?
Should I offer her a couple of pounds for some tea?
I linger for a while but eventually I have to make a move, too. Shame. I could sit here all day.
It's my first time in Montrose, but it won't be my last.
A return visit to The Pavilion is definitely on the cards.
Verdict
WARM WELCOME 8/10
LOCATION, LOCATION 9/10
SCONE SCORE 10/10