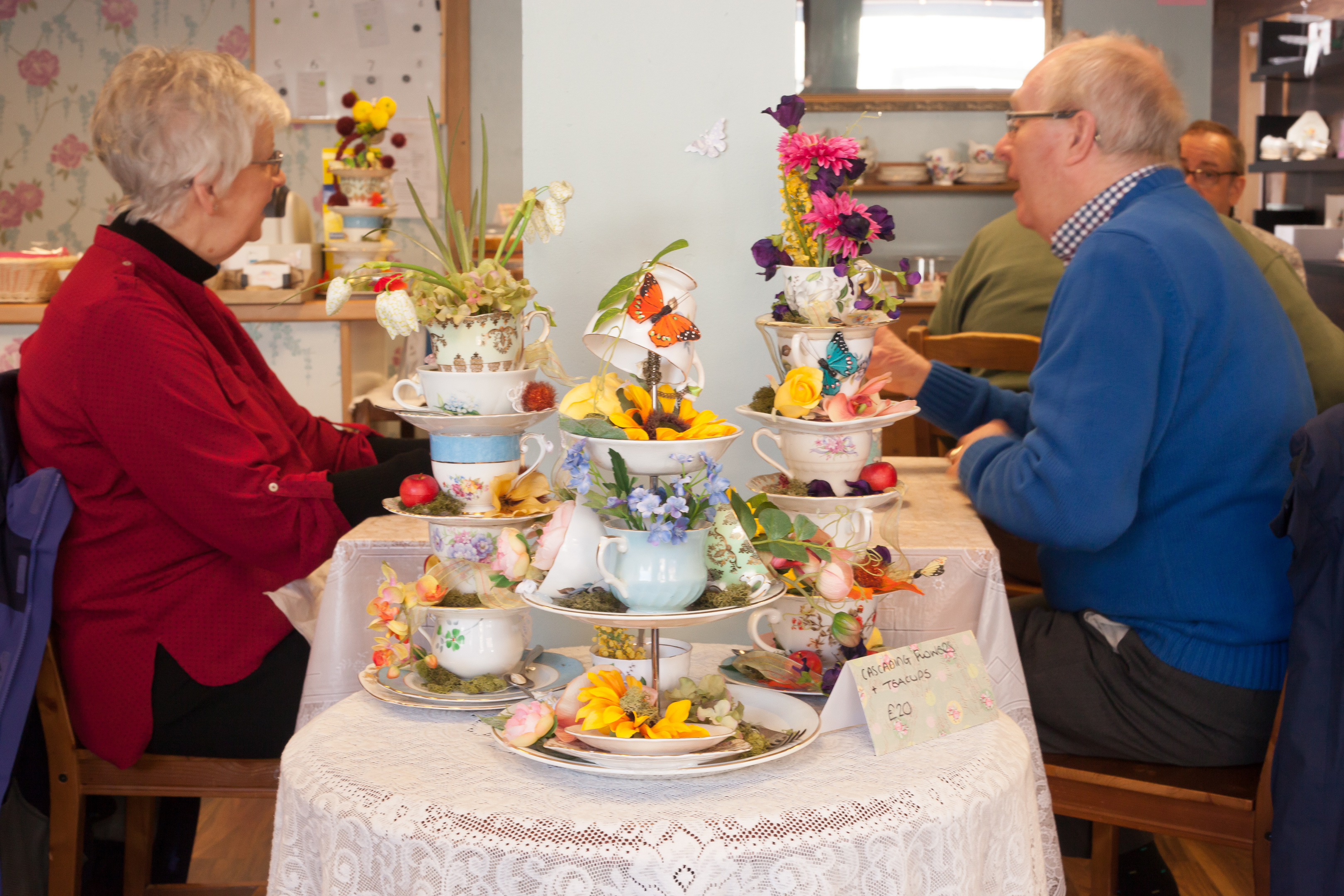 LUNCH at Angel Cakes is a bit like going to your gran's house decades ago.
And that's about as high a compliment as your roving Scone Spy can pay it.
It really feels like a wee step back to a simpler time.
It has quietly old-fashioned music, chintzy wallpaper, squashy sofas and lovely vintage china.
On the day Scone Spy drops in, it's chucking it down.
I haven't actually planned to go out spying this morning.
But I'm having such a terrible day, with nothing going to plan.
So when I see the turn-off for Kinross when I'm out and about, I head there on the spur of the moment. I park the car and go for a wander.
Kinross has got a few wee cafes and eating places to choose from.
All of them look like they've got something different to offer the good people of this lovely town.
But on this dreich Tuesday, it's Angel Cakes that catches my eye.
It looks cosy. Welcoming.
And before I know it, I'm settled at the table checking out the menu.
It's fairly limited. It's not one of those places with dozens of choices.
Think hearty soups and simple sandwiches – I don't see much call for rocket and smashed avocado in here.
But if you like a decent ham sandwich, this is the place for you.
Angel Cakes is described as a tearoom and that's exactly what it feels like.
The home baking really does have that special home-baked feel, look and taste.
And that goes for my scone. It's cranberry and white chocolate and lovely it is, too.
The lady serving me is as nice as can be. I get the feeling that she's had a dream to open a cafe and, now that she's done it, she's pouring her heart and soul into it.
Maybe I'm wrong, of course. Maybe whoever served me can't stick the place and longs for home time every day.
But it certainly doesn't feel that way.
There's a young boy serving, too. And, while I'm sure he must think some of the chintzy elements aren't exactly his scene, he's a wee charmer.
When a young mum comes in with a baby, the work stops while they coo over her and make coochie-coo baby noises.
I'm so full after my tea and scone that I have to take my chocolate traybake thingie home with me. For once in my life I forget all about it.
And when I remember about it that evening, well, the joy!
I stick the kettle on, unwrap it and savour its chunky loveliness.
The diet can start tomorrow.
If the modern world sometimes feels like it's just too darn fast for you, Angel Cakes is definitely worth a visit.
They've even got a tea dance coming up on April 22.
I might just go and waltz the afternoon away.
VERDICT
WARM WELCOME 10/10
LOCATION, LOCATION 9/10
SCONE SCORE 9/10