Scone Spy: Raisin and orange Dee-light in Banchory gem of Raemoir Garden Centre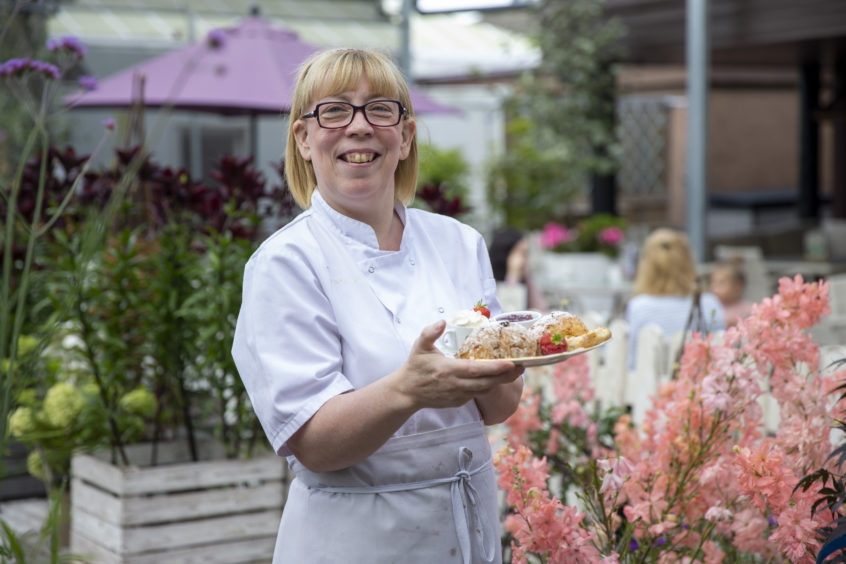 Scone Spy was on Aberdeenshire's leafy Royal Deeside for this latest green-fingered outing.
Banchory-based Raemoir Garden Centre has a whopping great offering of plants and is staffed by people with the knowledge on how to make them grow.
The centre also has an outdoor furniture outlet, pet care area and gift shop – all enjoyed by your friendly spy.
But what we really wanted to sample was its bakes. And the centre had more than one surprise in store. Its cavernous interior boasted not only a café, but a restaurant and food hall.
This place was set up nearly 20 years ago by local GP, Frank Mair, an enthusiastic amateur gardener who wanted to nurture not just plants but community spirit. His vision has been carried forward and today Raemoir is a thriving social hub as well as being one of Scotland's best garden centres.
We headed for the café which offers snacks and light lunches in a vast but convivial space. Here display shelves were laden with bakes of every kind, all lovingly prepared in-house.
And among the impressive scone selection on offer was a tantalising special and a first for us. The intriguing raisin and orange offering was backed-up by the ever-dependable favourites plain, fruit, and cheese (on this occasion Stilton).
Your intrepid spy and assistant spy pipped for one Stilton and "special" – only to be told that had we visited on another day we may have been presented with a choice of Crème Egg flavour or a Mars Bar variety.
We shouldn't have been surprised. This eatery is less than 20 miles from the home of the chippie that claims to have come up with the deep-fried Mars Bars, the then Haven Fish & Chip Shop, now The Carron Fish Bar.
Not only that but at the Raemoir customers can choose to have their scone baked or griddled – which, for the uninitiated, means "flat".
We went for the former and made our way – tray laden with generously sized scones (along with a non-essential but absolutely irresistible strawberry tart) and two pots of tea to an inconspicuous corner seat.
There we watched the world go by. Exuberant toddlers rifled through toys provided by the centre in the kids' corner, while parents relaxed on comfy sofas with coffee and cakes; gardening buffs met to discuss the recent dry spell and its impact on their shrubs and nearby shop and office workers called in for a light bite.
We tucked into our scones, accompanied by butter and jam, – and found them light to bite and very tasty.
The raisin and orange was a great success, packed with fruit and bursting with flavour. But the Stilton came out tops with just the right amount of cheese and moist and crumbly on the tongue.
We voted it – along with the strawberry tart – out of this world. I wonder if we could say the same about the Mars Bar variety?
Raemoir Garden Centre Cafe, Raemoir Road, Banchory
Verdict
Welcome
Staff were extremely busy but still found time to smile. 8/10
Location
Just off the main Raemoir Road in Banchory, 16 miles west of Aberdeen with plenty of car parking. 9/10
Scones
Baked fresh with some surprise varieties on offer. 8/10