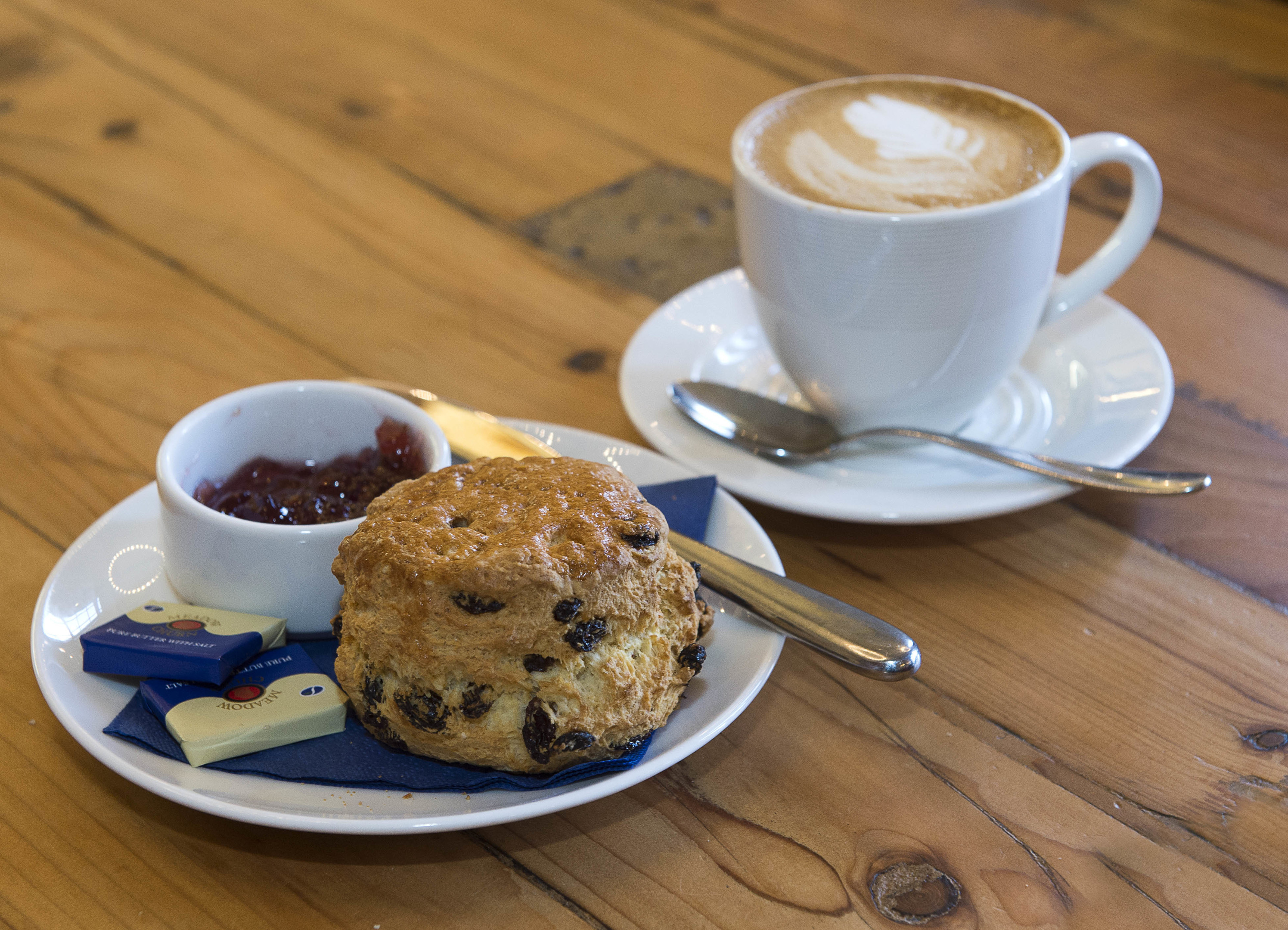 WHAT do international pop star Madonna and long-serving Highland councillor Jim McGillivray have in common?
No, it's not their wardrobe – Jim has never turned up to vote at the council chambers in a conical bra – but instead their shared appearance on the wall of a swanky Highland café.
As places to enjoy a scone and tea go, there are few as nice to look at as the Carnegie Courthouse Cafe.
It opened last summer following a major overhaul. Once it was all about crime and punishment, having served as the home of Dornoch Sheriff Court for many years until 2013.
Now it's more coffee and cake – a big improvement. Scone Spy definitely approves of Mr M's latest tip.
It's warm and inviting and all I need to concentrate on is the menu – and, of course, the scone.
Once seated, my eyes are immediately drawn to the huge mural which covers one of the café walls.
It depicts 59 well-known figures with a connection to Dornoch through the years, sitting in the public gallery of the old courtroom.
It features everyone from the founding bishop of the local cathedral to the aforementioned Madonna and her now ex-husband Guy Ritchie.
Trying to put names to the faces keeps us busy while we're waiting on our food.
There's a handy key to fill in the blanks once you've grown tired of guessing, too. Perfect for satisfying your curiosity and settling any debates.
It allows me the last laugh when my companion is convinced that Rod Stewart is among the crowd.
She now probably owes an apology to Skibo Castle owner Alan Grant.
We're not kept waiting long for lunch and I'm very impressed with my pulled pork sandwich with applewood cheese and homemade barbecue sauce.
It's a fair size and so is my chum's spicy beef burrito, making our decision to go halves on a side of chips look altogether greedy.
Nevertheless, we manage to polish off the lot and find room for couple of scones to complete the meal.
With butter and jam on the side, it's a tasty treat and definitely worth coming back for again.
A bit too crumbly for my liking, a plate is a must for these scones otherwise you'll be picking most of it up off the deck after two bites, but the taste is spot on.
Stuffed to the brim and sat next to the woodburner in a comfy chair, conditions for an afternoon nap are near perfect.
With a long drive ahead of us though, we manage to resist sleep's charms.
Instead we opt for a bracing walk through the town and along the nearby beach, just enough to set us up for the trip home.
Verdict
Warm Welcome 9/10
Location, Location 9/10
Scone Score 8/10
---
Looking for a scone near you? View our interactive map of Scone Spy reviews:
---