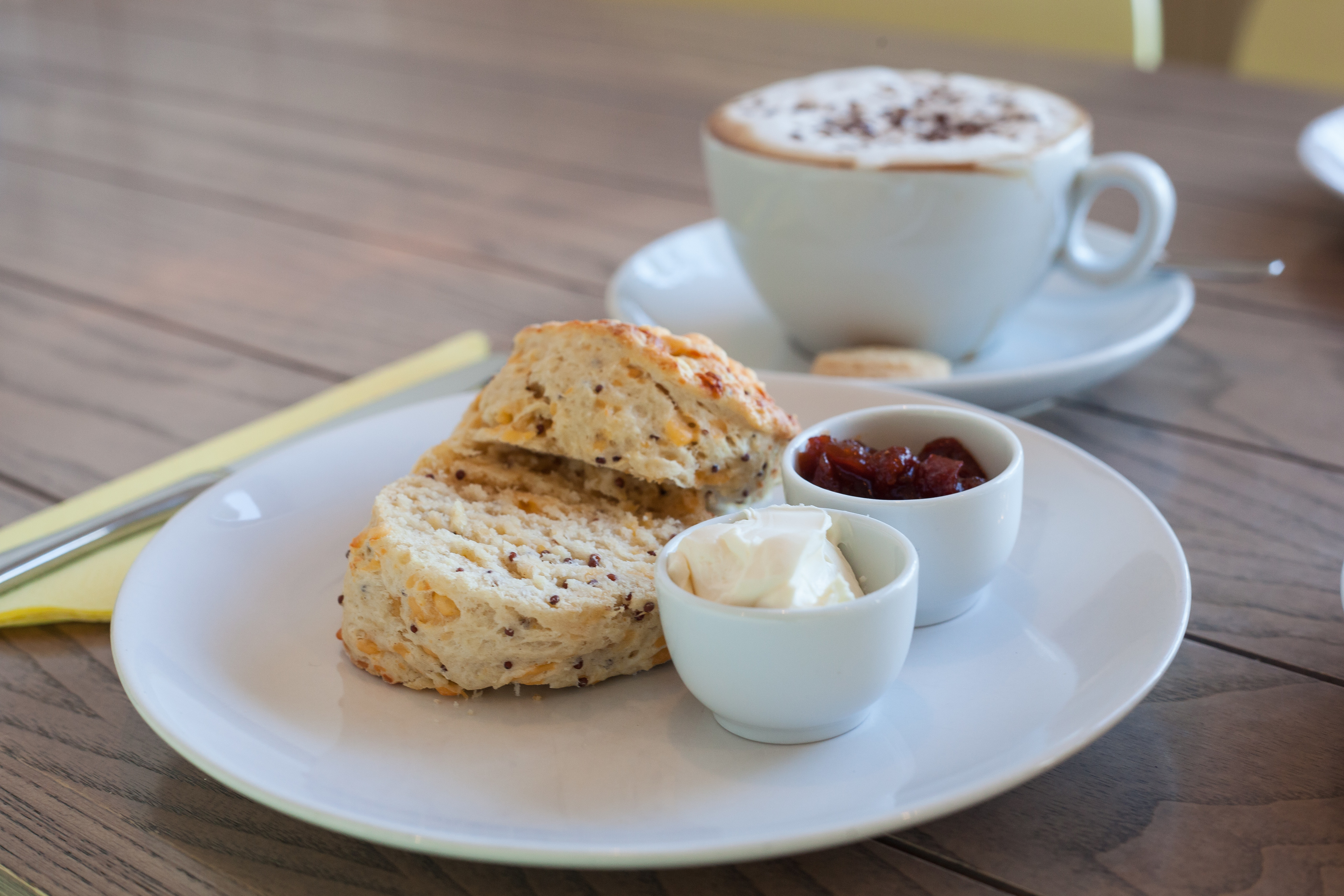 IT'S one of those freezing cold, rainy mornings that feels like all wise people will be indoors, curled up with a duvet, a book or a good film to watch.
Not your poor old Scone Spy, though. I'm out driving in the stormiest of weathers. Actually feeling a bit sorry for myself.
There's only one thing for it and I think you know what is on my mind. A scone.
I spot a wee cafe, tucked away in a corner of Leven. I've never been here before but it looks inviting on this coldest of days.
From the outside, as the rain pours down in sheets, the lights inside twinkle invitingly.
When I walk in, I'm hit with an aroma of coffee.
It's a good start.
It isn't busy. But from listening to the staff behind the counter, I realise this is unusual.
It's down to the weather and the fact it's quite early. They're expecting more of a rush at lunchtime.
In one corner, an elderly gent sips at his tea, gazing out at the rain. The waitress goes over to chat to him and they have a right good moan about the weather.
Behind him, there are two student-ish looking blokes discussing whether or not to go to college that day.
They don't look like they're going anywhere soon. One's got the devil on his shoulder, as he tries to persuade his pal it isn't a good idea.
In another wee nook, there are two men, chatting away like old friends do, about nothing much at all.
"The doorbell went last night. It was after eight o'clock," says one.
"Hmph," the other replies. "That's never good news."
They nod in agreement.
It's quite an unusual wee bunch of customers. In my experience, going out to meet chums in a cafe is more of a women's pastime.
The daft men don't know what they're missing out on.
Not these ones, though. They've got the right idea.
I order my fruit scone and tea and it's with me in a flash.
And very nice it is, too, with plenty of fruit.
The waitresses chat behind the counter about an earlier customer.
They obviously know them well, because they're surprised at the fact he ordered soup instead of a sandwich.
I'm not very full, so I take a wander up to the counter and have a look at the cake options.
There's a good choice, including gluten-free recipes.
I ask what an interesting-looking traybake is.
Lemon millionaire's shortbread. Well. What is the world coming to with crazy ideas like this?
The waitress tells me it's a favourite with customers. Truthfully, it's a bit too sweet for me.
I just can't see past a scone.
But I do like this cafe, hidden away and a wee bit off the beaten track.
If you're in the area, do stop by. Especially if it's raining.
---
Verdict
Warm Welcome 8/10
Location, Location 7/10
Scone Score 8/10