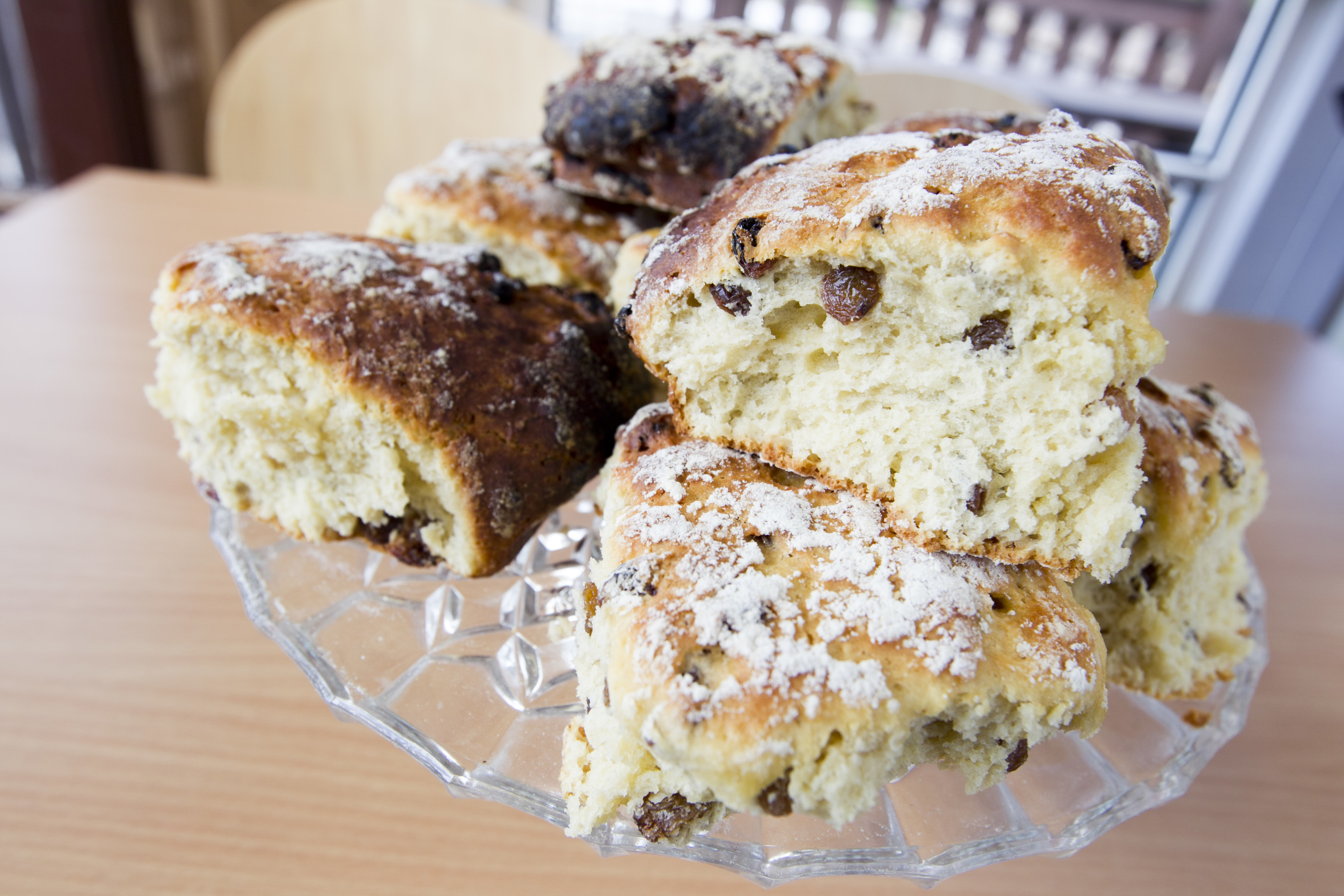 BEING paid to travel the land testing baked wonders and the warmth of the welcome, is a blessing of a job, there's no doubt about it.
But a wee day off in the great outdoors, blowing away the cobwebs for a new year, makes a nice change.
So there I am on a Sunday morning taking in the stunning panoramas of golden beach and powerful tides on the east coast.
I'm striding out, shoulders back and post-festive podge pulled in, breathing deeply and vowing to walk more, eat less (other than professionally, you understand!) and get healthier in 2017.
Then fate throws a spanner (well a fork, knife and jam spoon to be precise) in my New Year resolve.
The unmistakable waft of bacon, eggs and other breakfasty goods curls through the air – leading to the beachfront Tayview caravan park and the quirky cafe at its gates. It's inside a static caravan, naturally.
It's cosy inside – compact and bijou, as they say – with six tables. (There are four more, plus an assortment of dogs and bikes, outside on the decking – for those who like a more bracing breakfast). A radio plays gently in the background. A couple divide up various parts of The Sunday Post, reading and swapping, while tucking in to their generous fry-ups.
I opt for sausages and egg on a roll and a tea, two sugars. The resolutions can start again tomorrow.
I watch the touring caravans roll in and out and enjoy the chat from the other tables – the faces of freshly-scrubbed early-risers and the bleary-eyed revellers who haven't quite made it home yet, the couple who couldn't be bothered dirtying a frying pan this morning, a group of cyclists who'll burn off the calories within the hour.
Service is with a smile and the whole feel really is easy like, well, Sunday morning. The roll is so fresh and tasty I head to the counter for a look, just in case… and spot a big plate of scones with raisins popping out of them. Irresistible.
The scone is a big, but light, doughy hunk, full of fruit and very filling. It's served with a dinky dish of runny, homemade jam.
I tell the frying pan couple how much I love a slight run to my jam, not one for jellied chunks of fruit, and we have a wee debate about "just the right consistency". Though it would be hard to ruin a quality scone like this one.
I stay a while. People pop in for coffees to go, the teens head back to bed and dog-walkers make for the beach. It's a picture of ordinary – the laid-back loveliness of a weekend.
Which is, of course, the moral of this new year story. We should all enjoy the simple things more and be kind to ourselves on Sunday mornings.
And even though Scone Spy is never truly off-duty, that, dear reader, is just the way I like it.
Verdict
Warm welcome: 8/10  
Location, location: 8/10  
Scone score: 9/10