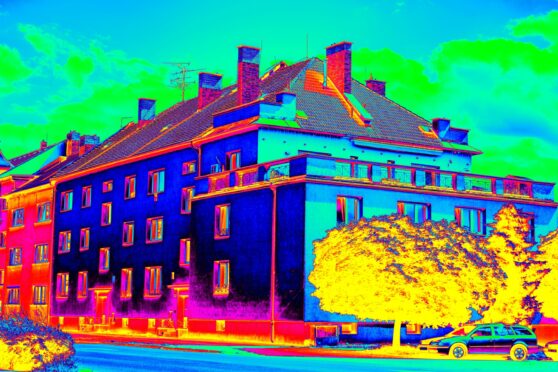 Working from home could be doubling the size of office workers' carbon footprints, experts warn.
The Scottish Government insists greenhouse gas emissions are being slashed by more staff operating from the house but a new study has found its sums don't add up and working from home (WFH) may actually increase emissions.
Researchers looked at Scottish council offices during the pandemic and discovered they used the same amount of electricity, even when near-empty during lockdown.
But, with many workers working from home – and having to heat and power them – the overall carbon footprint could rise.
The results challenge a key plank of Scottish Government data used to encourage more of the workforce to give up on the daily commute.
The latest study by China's Wuhan University – published in the journal Energy And Buildings – looked at electricity consumed by various public-sector workplaces in Perth and Kinross during the pandemic.
While schools, libraries and museums all saw bills drop sharply during the first lockdown of 2020, council office usage remained steady. A similar pattern was seen in the second lockdown in winter 2020/21 – and schools were allowed to stay open so their consumption was unchanged too.
Before the pandemic hit, the three offices averaged electricity use of 1,220 kilowatt hours per day but during strict lockdown the figure was 1,291, and in periods of looser restrictions 1,190.
The report was led by Professor Zhonghua Gou – a green buildings expert who is conducting a global study of office energy consumption. He looked at Perth and Kinross because the council had gathered their own data on the subject.
He said: "I would expect to see usage remaining steady in office buildings during periods of stringent restrictions for two reasons. First, most contemporary office buildings are controlled by HVAC [heating, ventilation and air conditioning] systems, which need to run continuously, even at a low level during low occupancy, such as during lockdowns. Secondly, some government office buildings are still being used for essential governance and operations during lockdowns.
"I also have data from Australian office buildings showing water consumption dropped significantly during lockdowns while the electricity consumption kept almost the same due to the steady HVAC load."
Gou added that UK offices would need a radical design overhaul before working from home started to make sense for the planet. He said the danger was "we end up heating and lighting both offices and homes, rather than just offices".
No other nation is showing more resistance to returning to the office after Covid than the UK, a recent US academic study found. It revealed nearly a quarter of workers would look for a new job rather than be back at their desks five days a week.
At present, employees spend an average of two days a week at home with hybrid arrangements being cemented in place, particularly in the public sector.
And the Scottish Government and its advisers have been promoting WFH schemes as environmentally-friendly. Earlier this year, Deputy First Minister John Swinney told the BBC's Good Morning Scotland: "Hybrid working has many advantages in relation to the work-life balance of individuals, in relation to the pressures on our transport system, in relation to the emissions created as a consequence of commuting."
But the strategy means parts of many town and city centres remain deserted, with devastating knock-on effects for businesses and the hospitality sector.
Ministers have been guided by the Edinburgh Climate Change Institute (ECCI), which claims widespread use of WFH would reduce workers' annual greenhouse gas emissions by 1%, from 9,410 kilotons of CO2 equivalent to 9,301. But this is based on a reduction in office emissions of 314 kilotons – which the latest study ­says is not happening.
The Wuhan study calls for ­"policies that are more in line with current realities".
The Scottish Government has pledged to reduce emissions to net zero by 2045 and said: "All organisations will need to make decisions on home-working based on their specific business needs, the well-being of their workforce and their environmental impact. An organisation's total emissions are not limited to their office energy consumption and any significant shift in the way we work can impact emissions.
"We are investing at least £1.8 billion over this parliament to help improve the energy efficiency and convert the heating systems of homes and buildings."
ECCI knowledge exchange ­manager Anne-Marte Bergseng said: "In our study, space heating from other sources than electricity is included in the data. Where the two studies concur is in the potential for energy saving across all building stock."
Scottish Conservative Shadow Covid Recovery Secretary Murdo Fraser said: "The environmental argument for home-working has been debunked. It is vital those who want to can return to the workplace, not only for the well-being of employees but for the health of our high streets and city centres as well."
David Melhuish, director of the Scottish Property Federation, said: "This research emphasises the complexities around establishing the benefits and drawbacks of WFH, both for an individual and wider society. We are sceptical of the assumption WFH will lead to lower carbon emissions as it will depend on several factors, such as how an individual would have travelled to their office and the efficiency of their office compared to their home."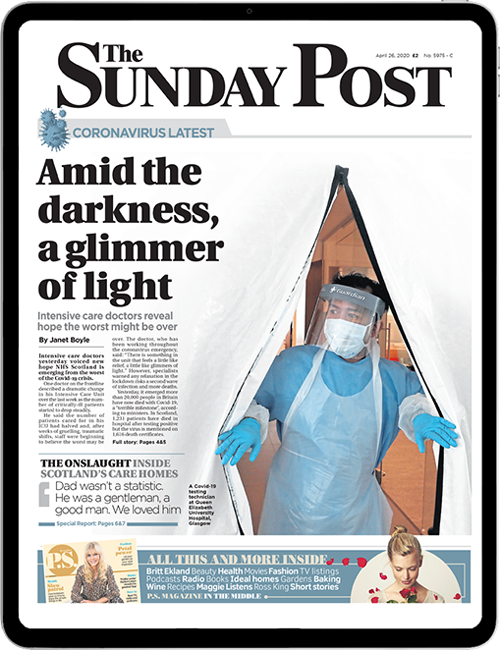 Enjoy the convenience of having The Sunday Post delivered as a digital ePaper straight to your smartphone, tablet or computer.
Subscribe for only £5.49 a month and enjoy all the benefits of the printed paper as a digital replica.
Subscribe