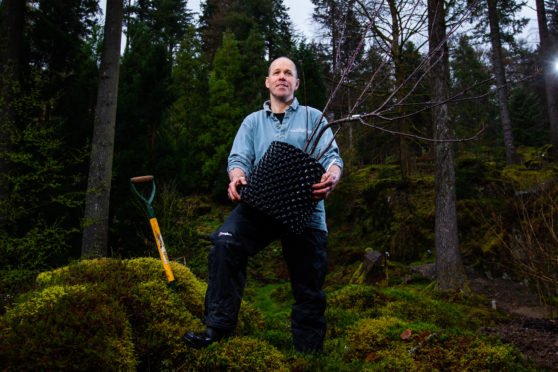 Scientists have saved one of the rarest trees in the world from extinction after it was added to a global list of threatened plants.
Only one Catacol Whitebeam is known to exist in the wild in Scotland, putting it in joint top spot as the most critically endangered tree on the planet.
Experts discovered the original tree by accident in Glen Catacol on Arran, where it is perched on a precarious ledge above a burn.
A conservation project was launched and now cloned versions of the surviving tree are being planted across the country.
It has been hailed a success after the future of the Catacol Whitebeam was secured as part of the Global Strategy for Plant Conservation (GSPC).
This week two saplings were planted at Benmore Botanic Gardens near Dunoon, and they should thrive as the climate is similar to the trees' natural habitat on Arran.
Neil Davidson, a plant propagator at the Royal Botanic Gardens Edinburgh, spent more than 10 years painstakingly creating saplings which are genetically identical to the original tree.
He said: "It's remarkable, though I was quite sceptical about it.
"To be honest, I had felt there was no chance they would root and grow but then it worked.
"Sometimes things can surprise you. Now the new trees have roots – literally."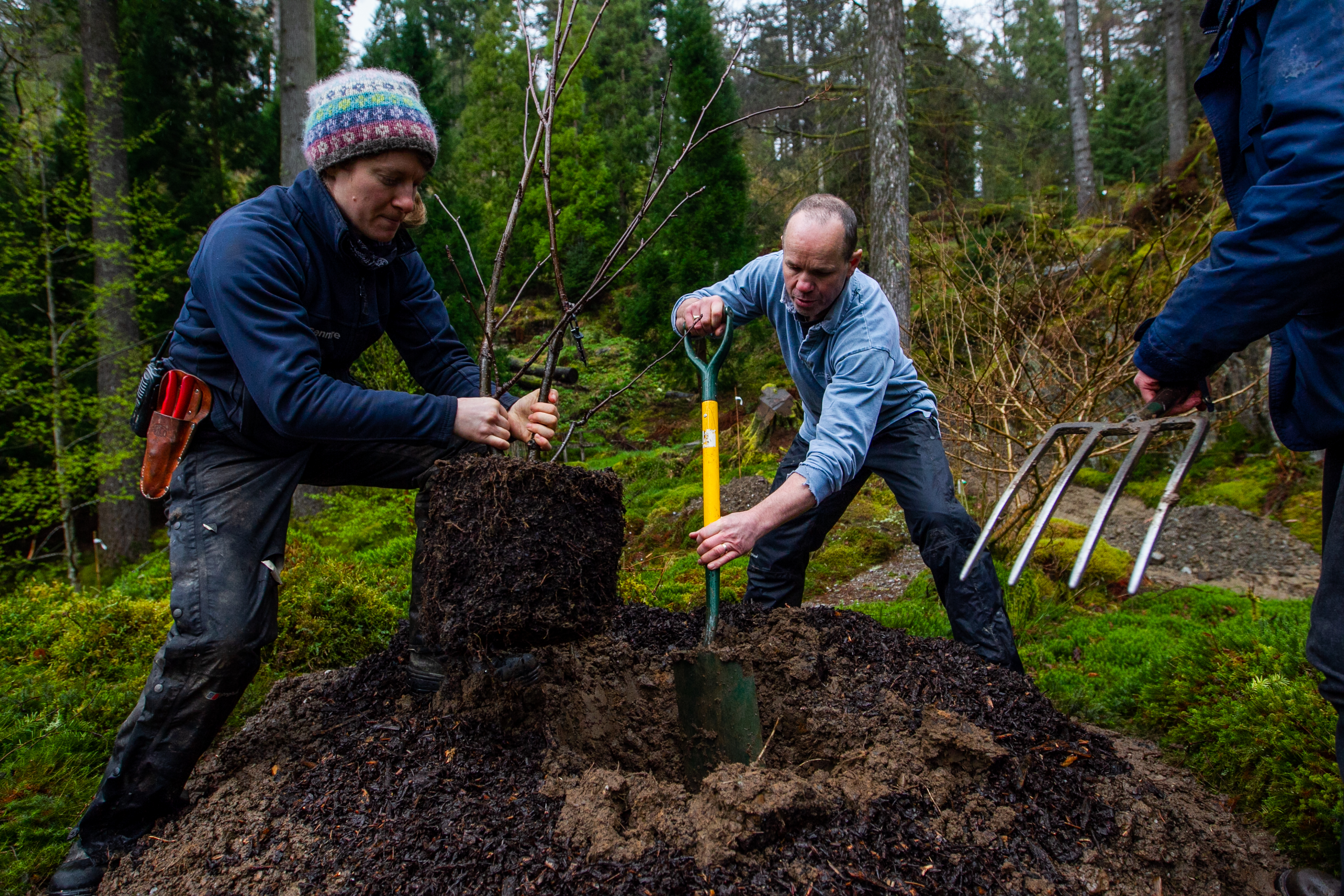 Benmore garden supervisor Neil McCheyne, who is in charge of planting the new saplings, added: "There is only one left in the wild so it's very exciting.
"We have been big on conserving plants from abroad but it's nice to be doing something for our native flora.
"Many people don't realise how threatened some of our native plants are.
"It should be possible to plant some of the trees in situ on Arran.
"If you spread the new plants about in different areas then you are providing a safety net if there's an outbreak of disease.
"We have a very similar climate to Arran, with a lot of rain.
But visitors keen to see one of the rarest plants on the planets might find it hard to pick out as to the untrained eye it looks like the common rowan tree.
Experts even misidentified it when they first discovered it in 1949 as its only distinguishing feature is an extra leaflet at the tip of its leaves.
The mistake was only realised when a scientist at the Royal Botanic Gardens Edinburgh analysed the preserved cutting.
A search for the original tree was hampered by the lack of geography on the specimen but it was found by chance during a field trip to Arran.
In 2006, it was declared a new species after an Edinburgh University Phd student carried out a detailed examination of the samples, including DNA tests, showing it was a complex hybrid of a rowan and a rock whitebeam.
It was given the name Catacol Whitebeam or Sorbus pseudomeinichii.
Two other similar trees were also identified as native to Arran but they are not as rare.
The pseudomeinichii was placed on the GSPC's Target 8 list, which puts an obligation on countries to take action to preserve native species.
Scientists from the Royal Botanic Gardens Edinburgh then grafted cuttings on to another tree and eventually created some seedlings which are genetically identical to the original.
The two planted at Benmore were kept in pots in an outdoor nursery and are now around four years old and 75cms tall.
Mr McCheyne added: "They shouldn't need an awful lot of care as they are naturally hardy.
"But we will certainly need to protect them from deer.
"We individually cage young plants until they are above the browsing head height of deer.
"They will be a nice attraction for our visitors as we are trying to make more of our native species.
"But unless you know something about the subject, it's highly unlikely that your eyes will be popping out."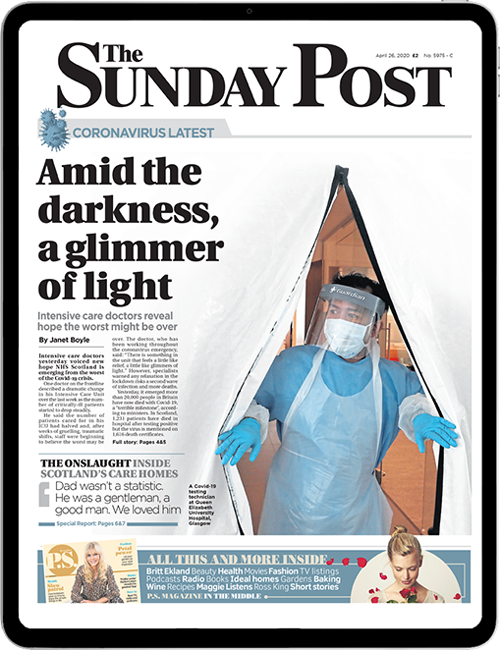 Enjoy the convenience of having The Sunday Post delivered as a digital ePaper straight to your smartphone, tablet or computer.
Subscribe for only £5.49 a month and enjoy all the benefits of the printed paper as a digital replica.
Subscribe