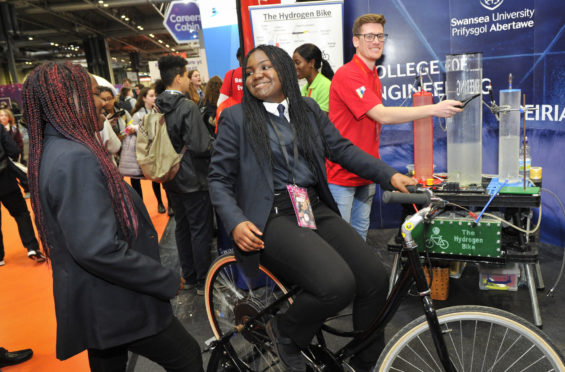 Scots school pupils are among the young innovators being inspired by the so-called 'Greta effect'.
Organisers behind annual science event The Big Bang Fair have seen a growing number of entrants to their Young Scientists and Engineers competition focus on ideas to help protect the environment.
It follows teenage activist Greta Thunberg's global movement of young people making their voices heard on climate change.
According to research, over two thirds (69%) of young people hope to choose a job in science, technology, engineering and maths (STEM) to improve the world they live in and make a difference.
Hilary Leevers, Chief Executive, EngineeringUK said: "Every year Big Bang Competition finalists use their STEM skills to tackle a whole range of issues – from the very local to the global – and this year is no exception.
"The Big Bang Competition is all about showcasing the huge talent we have in the UK, celebrating the aspirations these young people have and encouraging them to pursue a future in STEM.
"It's a fantastic achievement to progress to this stage of The Competition and all involved should be incredibly proud to take up their place and compete at The Big Bang Fair in March."
As well as entries focussing on the environment, other areas covered include online safety, health and disabilities.
The competition finals take place at The Big Bang Fair at Birmingham's NEC, which runs from March 11 – 14.
---
Cyber Attack
Pupils at Larbert High School created an internet safety app to help teach children about how to be safe online.
The game, created by the team of Isla MacDonald, Harvey Main and Jay Sinclair, is for children to play and learn about how they can be safe and teach others to be safe online.
Our initial idea was to create an app to teach children about internet safety in a fun and engaging way. We want to prevent children being hacked, getting a virus and having unknown users messaging them. We think it is very important to educate them as the internet is being used more and more by young children every day.
Our idea is to create an app in which children will be able to play. This can be used in schools for an educational purpose or at home on tablets, phones etc. We think parents will want their children to download the app because it's an easy going game which will teach children about being safe online in a fun and interesting way.
It is really important that parents feel that they're children are going to be responsible and safe online and know what to do in future situations.
In 2017, 3.2 billion people were using the internet on a daily basis, it is crucial that people know how they can be safe while using one of the most globally used things ever.
---
Partial gloves and wristband combination which translate British sign language into text on a phone screen via Bluetooth
Meaghan Roy & Alex Mardon from Larbert High designed a small attachment which contains sensors and software which reads sign language, allowing disabled children who cannot speak to communicate.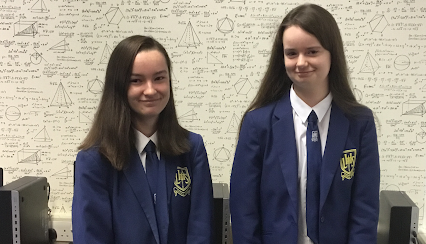 Our product consists of two wristbands with attached partial gloves that translate British sign language into text on a smartphone screen via Bluetooth.
We aim to make communication easier between those that use sign language, are hard of hearing and/or deaf and someone who is not familiar with sign language, by addressing the language barrier.
Detector allegery band
Jade McLetchie & Lauren Taylor from Bishopbriggs Academy created a band named 'DETECTOR' which can predict and prevent the symptoms of allergies and hopefully anaphylaxis in the near future.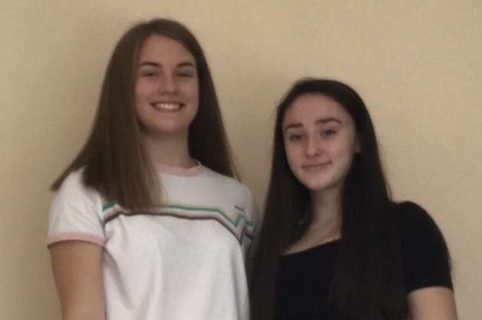 Our project is based on research scientists conducted in 2013. This involved the detection of histamine using a phosphorescent light, a nano sensor, and an enzyme. So, in simplistic terms, we will use a special light in conjunction with a special substance which will result in a glowing produced if histamine levels are too high.
Histamine is a product your body produces to protect you from things it sees as dangerous, that is why they are produced during an allergic reaction. When the glowing of the enzyme is noticeable it's level of light will be sensed and compare it to see if the histamine levels it is relating to are unhealthy.
Our idea was to create something wearable that could use this technology to alert its wearers if symptoms are getting out of control. Once the band senses that the histamine levels are too high, it will alert its wearer by sending a message on the screen of the band, it will also give the option to open a tray to give antihistamines.
We wanted to see how much the nano-sensors would cost so we emailed the head of www.nanosensors.com and they informed us these will cost between £8-15. Our band will have interchangeable straps and a digital screen on the front to display information, the time, the histamine level and the heart rate. On the back of the band there will be a nano sensor designed to detect histamines, a phosphorescent light, a dispenser to eject the enzymes and a heart monitor.
We also had the idea that a tray on the side of the could hold antihistamine tablets to allow for easy access to medicine. The research we are basing our band on, was done in 2013, so it isn't quite the level our band requires.
So, we are hoping that with the advancement of technology over the past 6 years that the research will have developed, and that we will be able to incorporate this new information to allow our idea to become a reality.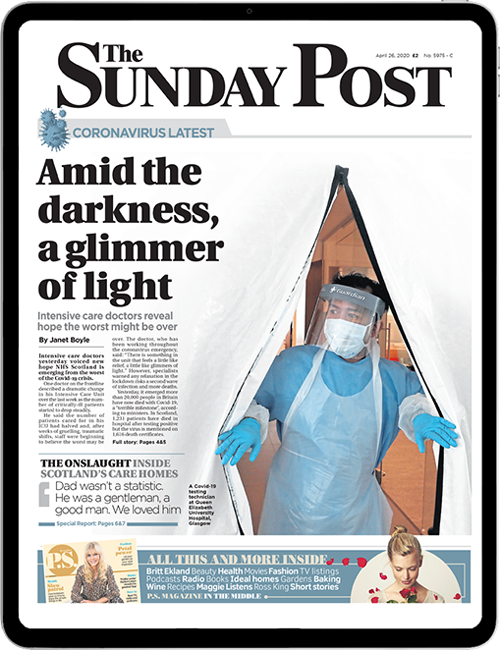 Enjoy the convenience of having The Sunday Post delivered as a digital ePaper straight to your smartphone, tablet or computer.
Subscribe for only £5.49 a month and enjoy all the benefits of the printed paper as a digital replica.
Subscribe