FRENCH fishermen have been accused of endangering the lives of British mariners after an extraordinary clash over scallops in the English Channel.
English and Scottish vessels are alleged to have had rocks, smoke bombs and other projectiles hurled at them during a confrontation in the early hours of Tuesday morning.
Around a dozen British boats, including Peterhead registered Honeybourne III, were targeted by the rival flotilla in a protest over fishing rights in the scallop-rich waters.
Video footage appears to show the Scots trawler being rammed by another vessel and bombarded with stones.
The Government said it had contacted officials in France about the matter, adding that the vessels were "legally entitled" to fish in the area.
---
What is the dispute over?
There has been a lengthy debate over the rights of UK and French crews to harvest scallops in this particular area.
Normandy scallops, known as 'coquille Saint-Jacques', are highly sought-after – but there are different rules over when they can be caught depending on where the fishermen are from.
Under environmental laws, the French are only allowed to harvest them between October 1 and May 15, while the Brits do not have the same limitations and are free to fish all year round.
Normally there's a gentleman's agreement in place that British boats don't take advantage of this, but that seems not to be the case this season, with the French accusing their cross-Channel counterparts of depleting stocks.
---
Business manager for the Scottish Seafood Association and star of BBC's Trawlermen Jimmy Buchan told the Press & Journal: "I'm disappointed to see that fishermen from an EU nation have felt the need to be militant in this dispute, their actions put people's lives at risk.
"That is unacceptable to me, any problem these French trawlermen have should be taken up with the authorities rather than individual fishermen trying to earn a living.
"Our businesses are dependent on these scallops to keep their staff employed and make their businesses work.
"I have contacted Westminster to see what action can be taken to ensure some collaboration between the two nations in stopping this immediately."
The South Western Fish Producers Organisation, which represents many of the boats and has been negotiating with French fishermen, condemned the behaviour as dangerous.
Chief executive Jim Portus told the Press Association: "They are endangering life at sea by being unprofessional.
"The French might look like heroes to the French coastal communities but it's really awful to put other mariners in danger."
Around 40 French boats were said to be responsible for the disruption.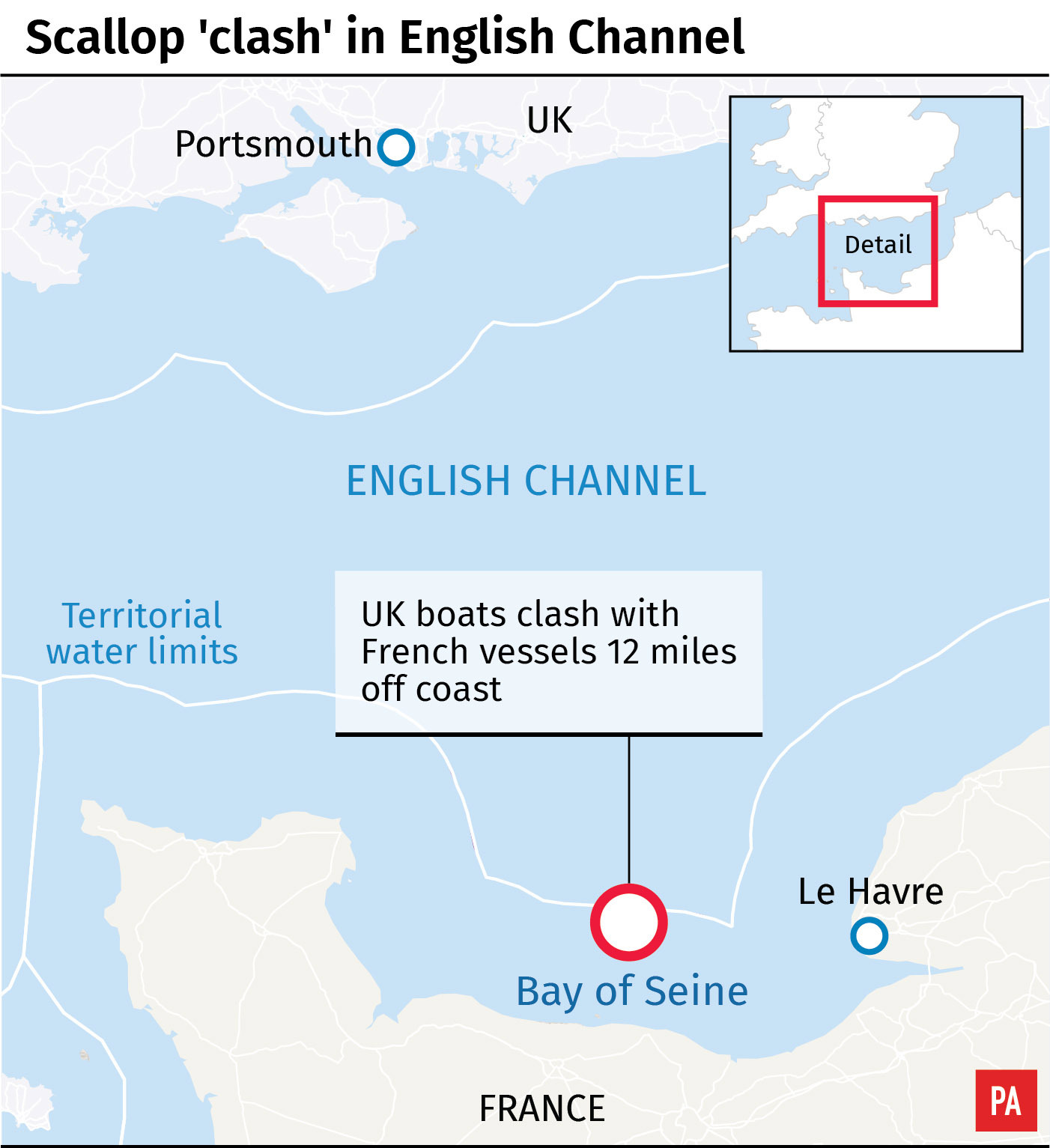 One of the British ships, The Golden Promise, had a window smashed by an airborne can, while another suffered fire damage after a flare was thrown at it, Mr Portus said.
He claimed to have received a message from the chief negotiator of the French scallop industry on Wednesday morning which said: "I regret the altercations that occurred … it will not happen again."
Maritime authorities in France also sought to soothe tensions on Wednesday morning, decrying the showdown as "very dangerous" and expressing hope that "things will calm down".
The long-running dispute centres on a section of the Channel from which French fishermen cannot harvest scallops until later in the year, due to domestic environmental laws.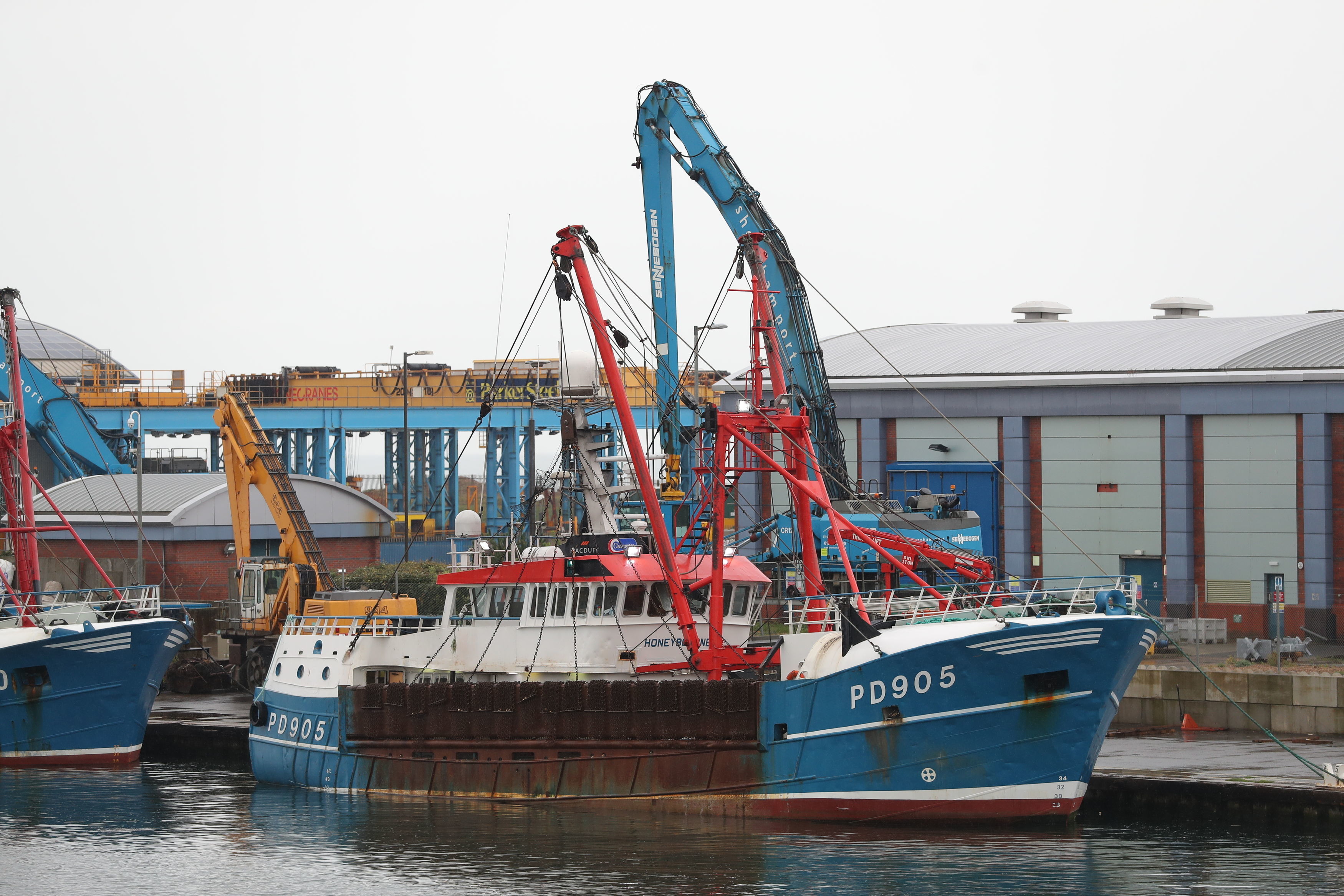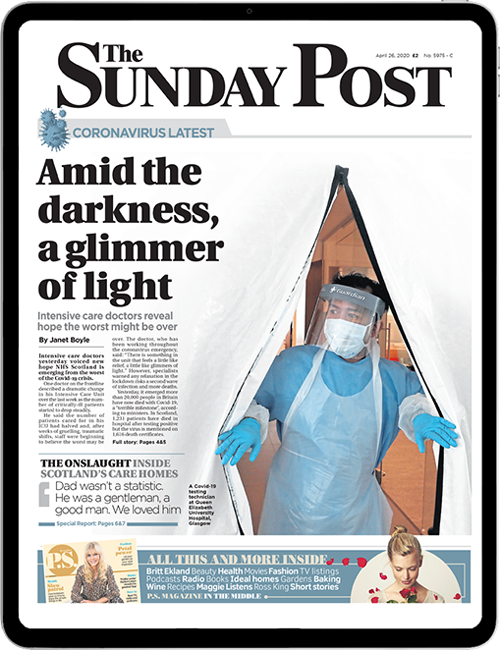 Enjoy the convenience of having The Sunday Post delivered as a digital ePaper straight to your smartphone, tablet or computer.
Subscribe for only £5.49 a month and enjoy all the benefits of the printed paper as a digital replica.
Subscribe