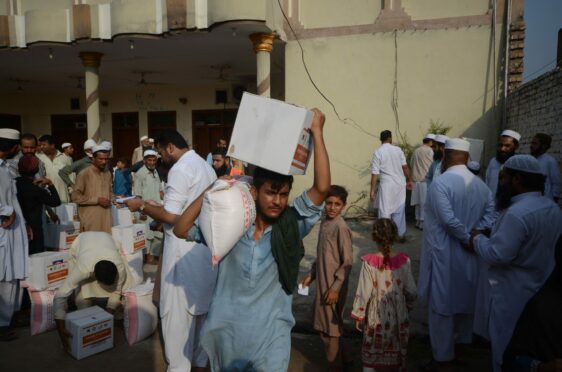 Pakistan is in crisis and despite the US President making reference to the tragedy at the United Nations, and Angelina Jolie deploying her star power to raise awareness, the floods there are barely scraping into the evening news bulletins.
Part of this might be explained by how difficult it is to get boots on the ground (no mean feat when large parts of the country were underwater).
It can also partly be explained by the two-week hiatus, when the world's media focused on the death of the Queen and little else. In truth, too much was going on at home (an energy and cost of living crisis, not to mention the never-ending Conservative leadership soap opera) for this far-away story to be told.
And yet the flooding in Pakistan is our problem too. If not right now, then certainly in the years ahead.
The country is no stranger to flooding but monsoon rains are one thing, climate change is quite another. It is clearly altering weather patterns. The heatwave preceding this year's monsoon turbocharged the volume of water lifted up into the air, which soon came crashing down. Monsoon rains are also hitting parts of the country unused to this extraordinary amount of water.
Lakes, rivers and dams have been overwhelmed, and as water is released to ease the pressure, it is rushing into the plains and other areas that don't have the capacity to absorb it. While floodwaters have receded in some areas, others still have massive amounts of stagnant water lying around, causing its own challenges. Pakistan has gone from trying to save people from drowning, to prevent its population drowning in disease.
Malaria, and dengue, are now a huge problem. At least 300 people who survived the floods have succumbed to water- and insect-borne disease and that number will unquestionably rise.
The scale of the disaster – which, let's not forget, began in July – is incomprehensible.
Thirty-three million people are directly affected, a third of the country is underwater, and that's barely the start of it. Crops have been destroyed and livestock too, making the already precarious food situation in Pakistan exponentially worse.
It's difficult to get any aid that arrives in the country out to the people who need it because the infrastructure has been washed away. In the background, the government is struggling to deal with bigger economic issues with a debt crisis looming. How do you begin to sort this out?
A UN appeal has amassed a grand total of £140 million, a proverbial drop in the bucket. None of this is fair, not least the fact that Pakistan is paying the price for a problem it did not create.
Make no mistake, this disaster is the result of climate change. So what do reparations look like? It doesn't necessarily need to be a huge cash transfer. Pakistan needs flood-proof infrastructure, climate modelling and disaster management modelling. It needs technology transfer to build the tools needed to withstand what lies ahead.
But, in the immediate term, people inside Pakistan are just trying to survive. Two months on, they're still doing triage, and trying to source food and medicine to keep their families alive.
And you can't protect your family in a flood. So they will inevitably move somewhere safer. Right now, they're heading to Pakistan's cities and higher ground. When those cities fill up, people will move on elsewhere.
And this is where climate change gets real for the rest of us. Because even if the weather isn't catastrophic where we are, the displacement of people isn't far behind.
The next big climate event will continue to drive people to travel somewhere else, somewhere safer. We have the option to ignore it or deal with it and, honestly, ignoring it is no option at all.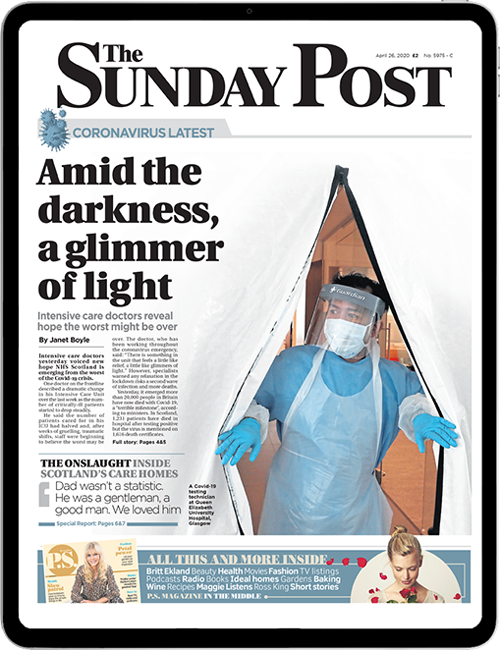 Enjoy the convenience of having The Sunday Post delivered as a digital ePaper straight to your smartphone, tablet or computer.
Subscribe for only £5.49 a month and enjoy all the benefits of the printed paper as a digital replica.
Subscribe