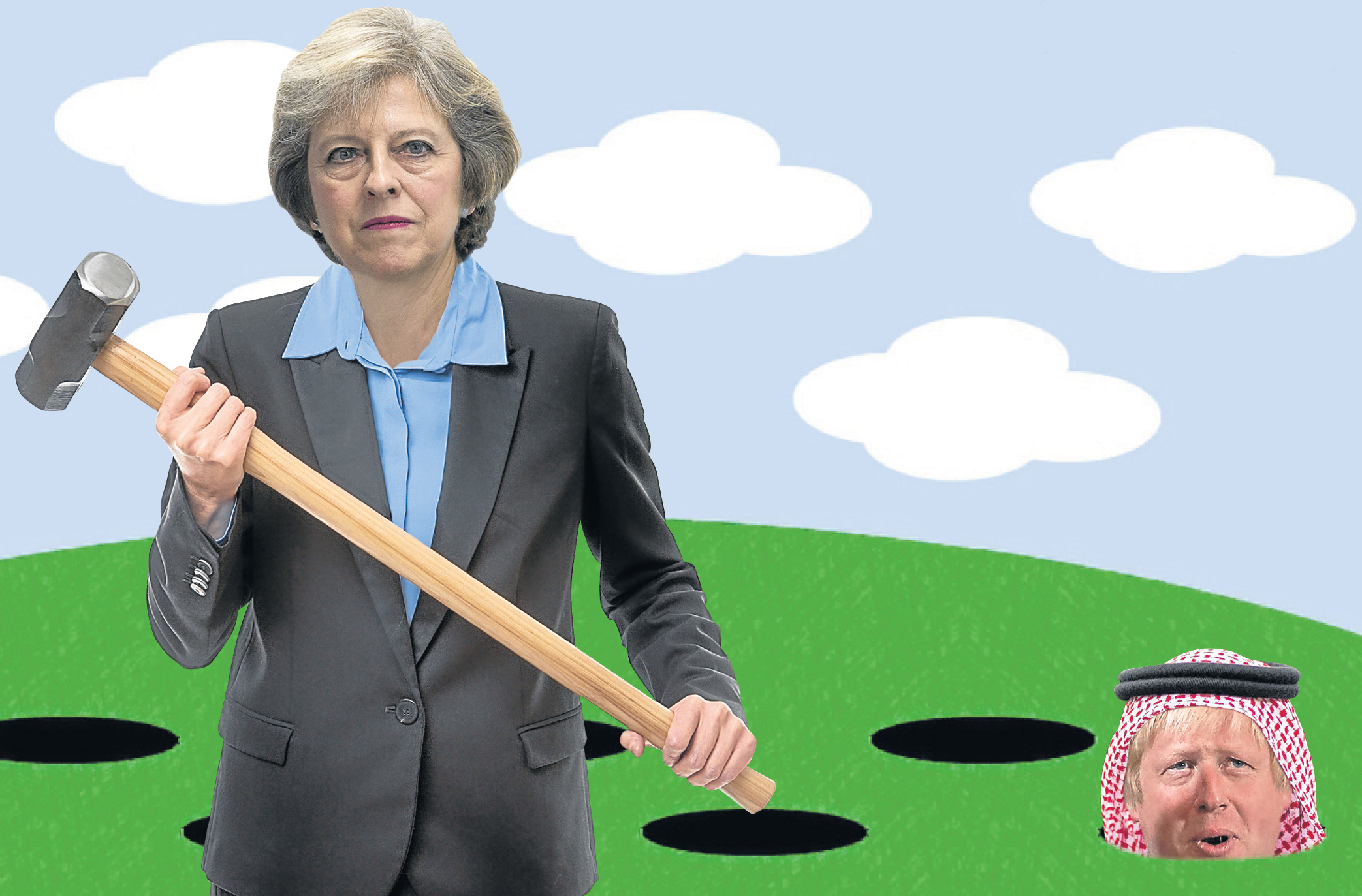 THERESA MAY revelled in mocking Boris Johnson during her party conference speech. It was her first gag.
Could the Foreign Secretary stay on message for a full four days, she asked, four lines in.
"Just about" was her assessment.
Her Chancellor Philip Hammond was equally eager to have a pop at the former London Mayor in last month's Autumn Statement.
He too was quick to get in a joke, this time at his failure to become Prime Minister.
"I suspect that I will prove no more adept at pulling rabbits from hats than my successor as Foreign Secretary has been at retrieving balls from the back of scrums," he told MPs.
BoJo had previously used the reference when questioned about his ambitions.
So it's been clear from the start there's not much love lost.
And the level of strain on the relationship was further exposed this week by Number 10's slap-down for his comments that Saudi Arabia – and Iran – have been "playing proxy wars" and "puppeteering" in the Middle East.
Boris also accused the Saudis of abusing Islam and bemoaned the absence of strong leadership in the region willing to reach out across the Sunni-Shia divide.
The remarks, which Downing Street insisted sternly were not the Government's view, emerged with impeccable timing.
Just as Mrs May was finishing a trip to the area, in fact, where she became the first woman and UK Prime Minister to address the Gulf Co-operation Council.
Although aides were quick to point out he had said the same thing several times to his Saudi counterpart in private, this time he had criticised a UK ally in public.
It's hugely embarrassing for the Government and will no doubt make for a testing tour when Boris visits the Middle East this weekend.
And yet, most people wouldn't disagree with his claims. Few would dispute his characterisation of the situation.
For once, he's right.
It is no secret Saudi Arabia and Iran support opposing sides in a number of conflicts – in Syria and Yemen for example.
And there are fears this regional power play could escalate further down the line.
Unfortunately for Boris, even when he's right, he's wrong.
There's also a question of consistency.
Only a matter of weeks ago, he rejected any suspension of arms sales to Saudi Arabia – despite reports that British-made weapons are being used in alleged war crimes in Yemen.
In a now seemingly apt choice of words, he argued that to do so would end Britain's diplomatic influence "at a stroke".
Unsurprisingly, the latest row has fuelled speculation the Tory frontbencher is under pressure to resign or at risk of being sacked.
But it's important to remember that Mrs May needs him.
He's one of her Brexit big- hitters as well as a handy buffer, someone who can take the blows and a potential future fall-guy should she need one. Don't forget there are still more than three months, possibly longer depending on the outcome of the Supreme Court appeal, until the UK Government triggers the process of leaving the European Union.
And that's only the start of the lengthy and likely acrimonious formal negotiations to hammer out a package with which all member states agree.
Note as well that the Prime Minister knew – as her conference joke confirmed – what she was getting into.
As a result, the episode will probably turn out to be no more than a storm in a tea cup.
For now, at least.
There will of course come a time when his services in terms of Brexit are no longer required.
So further along the road, Boris may very well end up being "more comfortable" in another senior Cabinet position, as former Foreign and Scottish Secretary Sir Malcolm Rifkind put it.
Demotion is certainly on the cards in the long term if he keeps up his current form.
If he's still harbouring leadership aspirations, as the majority of us suspect, he'll have to learn to rein in his ad-libbing and somehow toe the line.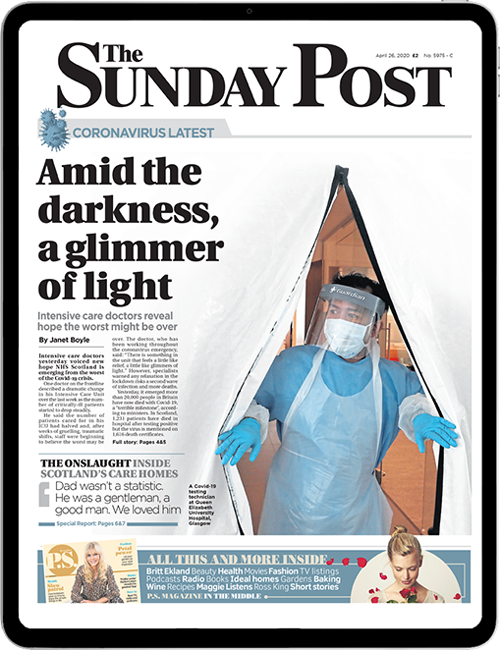 Enjoy the convenience of having The Sunday Post delivered as a digital ePaper straight to your smartphone, tablet or computer.
Subscribe for only £5.49 a month and enjoy all the benefits of the printed paper as a digital replica.
Subscribe