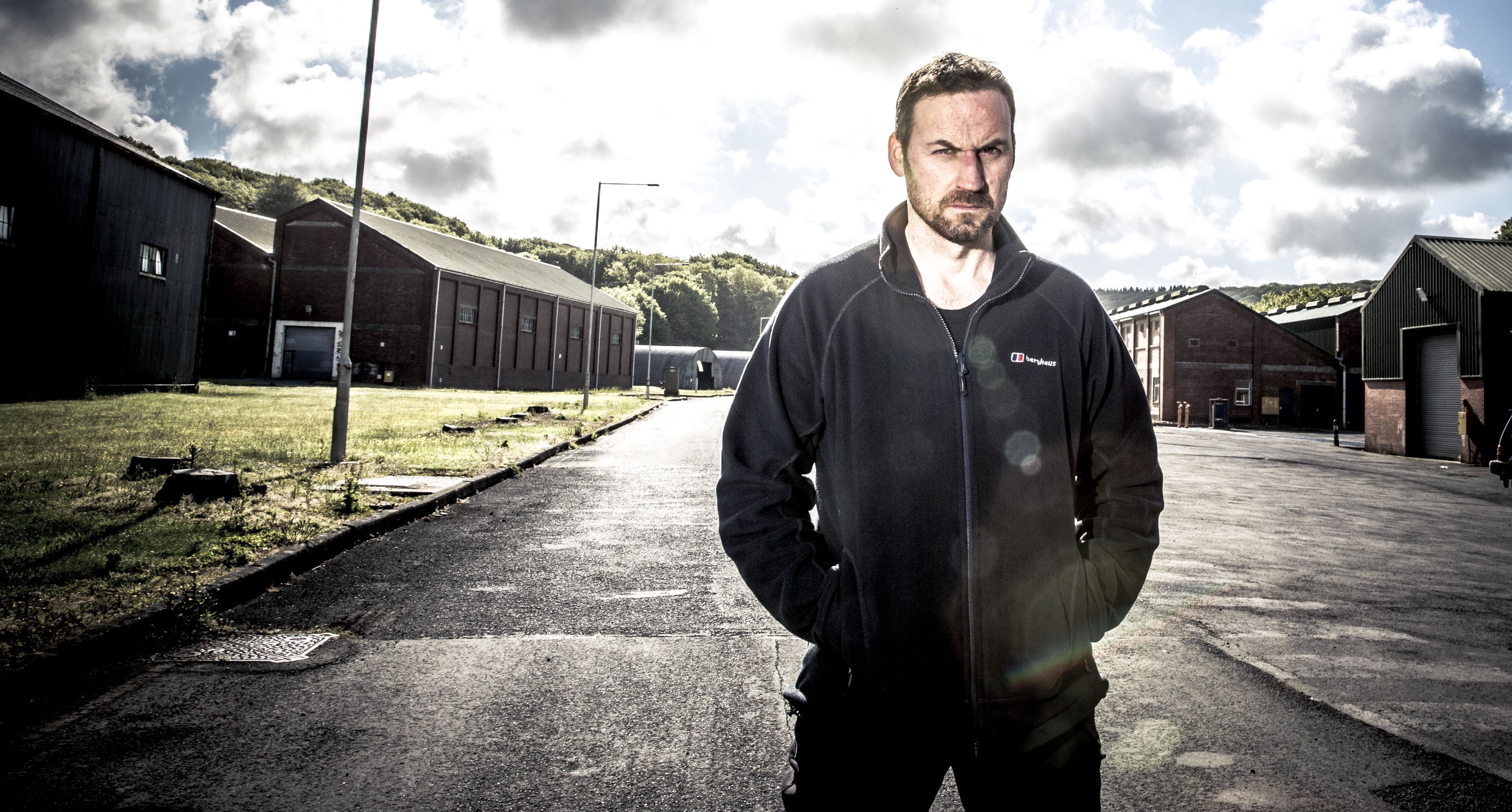 AFTER returning to Civvy Street, battle-hardened soldier Colin Maclachlan applied for 1000 jobs.
He didn't get one. He didn't even get an interview.
The former Royal Scot and member of the elite SAS says his experience is too common and underlines the challenges facing military personnel returning home.
Homelessness, unemployment, social isolation and a lack of purpose are just a few of the common issues veterans struggle to overcome.
Colin's years in uniform taught him countless invaluable skills that would have been adaptable to various forms of employment but his search for a new career stalled.
His setbacks only made him more determined and he is now an author, public speaker and star of TV's SAS: Who Dares Wins, but the Edinburgh dad of two knows the negative experiences can have the opposite effect on some veterans.
Giving veterans confidence back can only be a good thing, says Erskine chief executive
"What I experienced gave me a resolve to keep on going and put one foot in front of the other," he said. "But not everyone is able to do that.
"Bad experiences put them off or they become tired of having doors slammed shut in their faces.
"I applied for a night-time security job at the National Library.
"I wanted to go to university and thought this would go hand in hand, having access to books while I worked.
"The response to my application was that due to the high calibre of applicants they couldn't offer me an interview.
"I found that remarkable. Here I was, ex-special forces with many years of experience, and I couldn't even secure an interview. I'm frightened to go in there now because I can only imagine how robust the security must be.
"I turned up at university with my Little Red Book, believing that would allow me entry into the second year of a course, but I was told I would have to go back to school because I didn't even have an O Level.
"I went round so many colleges where I wanted to enrol in order to pass my school exams, but they all turned me down. I was at my wit's end – I couldn't get into college to get into university. When so many doors shut, it puts a lot of veterans off."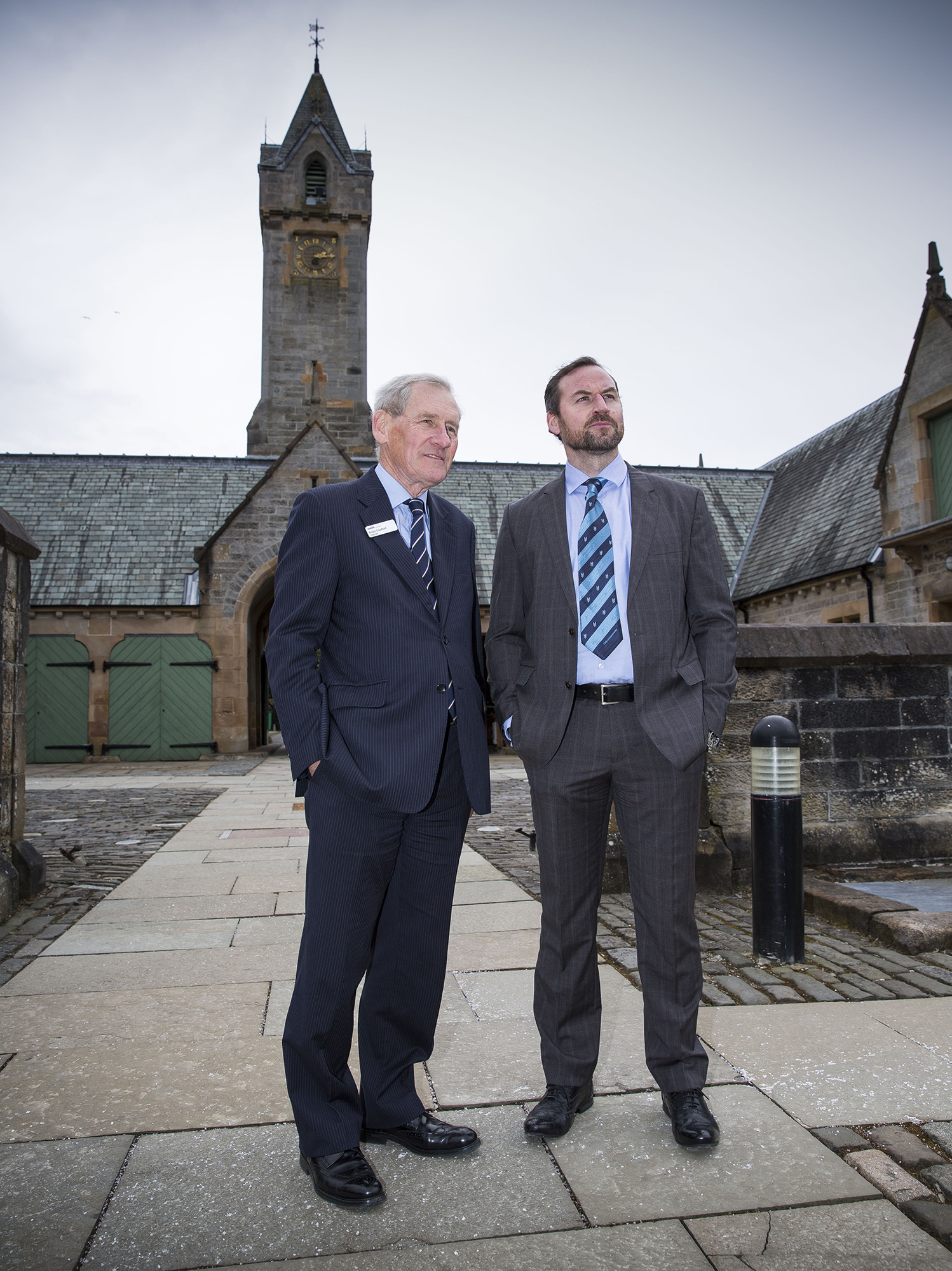 Colin was eventually accepted by Newbattle Abbey College in Dalkeith. From there he enrolled in Edinburgh University – not before a few knockbacks from other institutions.
"I received a first in history, as well as best overall student and best dissertation," Colin continued.
"It left me asking why so many places would turn down someone with a willingness to learn."
Along with friend and fellow veteran, Calum MacLeod, Colin has established charity Who Dares Cares. The primary target in its first year was to raise enough money to design an online app that veterans could log on to for assistance.
"We were astounded there wasn't already a 24/7 helpline or website for veterans and those in the blue light services.
"We want to create a sense of community and purpose, to give them a good day rather than a bad one.
"If someone calls the helpline at 2 or 3am, having bad thoughts, their location will be picked up to ensure they speak to someone nearby who was in the same service, be it military, fire service, and so on.
"We'll have a working app prototype by the end of May.
"The best people to support veterans are veterans. We put them in front of GPs and psychologists and wonder why they don't open up and get better.
"We need people who speak their language, know their skills, to communicate with veterans."
There are a number of other organisations working hard to provide a better future for ex-squaddies.
Colin recently officially opened the new Reid Macewen Activity Centre on the grounds of the Erskine charity in Renfrewshire.
Its aim is to enhance the quality of life and wellbeing of veterans, teach new skills, provide opportunities to engage with people who have shared experiences and history, and access support services.
"If you ask a veteran the sort of things they miss, it's the sense of camaraderie and community," Colin said.
"Getting them under one roof is a good thing, somewhere to chill out and to provide them with a menu of activities and options, because everyone is different.
"The fundamental needs for a veteran remain the same. When they get up in the morning they want to know their duty and their purpose."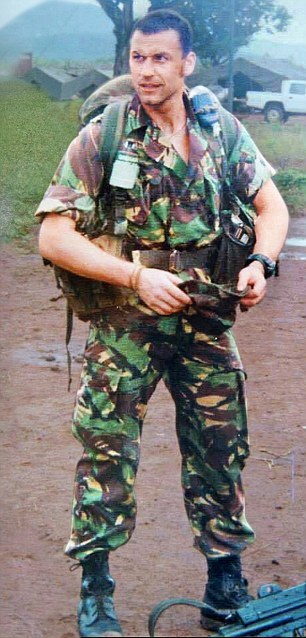 The former soldier is no stranger to controversy. Two years ago his comments about mercy killings of Iraqis caused a storm among fellow SAS veterans, as did his recollection of being taken hostage in Basra and put through a mock execution before being rescued.
While Colin is fully supportive of the work Erskine and other organisations of its type do, he feels more can still be done to assist veterans.
The country was shocked earlier this year when former soldier Darren Greenfield died on the streets of Edinburgh after falling on hard times.
His death came as it was reported that 2600 ex-service personnel had registered as homeless in Scotland in the past three years.
"We don't do enough," Colin insisted. "The number of suicides and homelessness shows that.
"We should be using closed-down or half-empty barracks to give homeless veterans a place to sleep. We have all of these barracks with the infrastructure, but we're not joining the dots.
"They would get a bed, a meal, the security and an environment they are used to – it almost seems too easy.
"Veterans must also be given more support as they are leaving the Forces.
"I would like to see each leaver being given a three or six-month work experience period with a firm. It gets them slightly settled in an environment and is an experience they didn't have before they left.
"It's a win-win because businesses also get free employment."
With an estimated 240,000 veterans in Scotland, the need for that crucial support for ex-military personnel is only going to become greater.
"We send ordinary people to do extraordinary things in extraordinary situations, and then expect them to come back and fit into civilian life," Colin added.
"We have to be giving them as much support as we can."
Want to help? Visit erskine.org.uk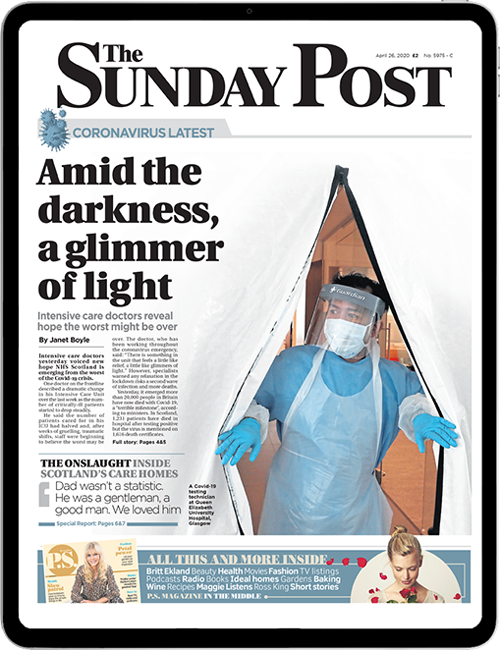 Enjoy the convenience of having The Sunday Post delivered as a digital ePaper straight to your smartphone, tablet or computer.
Subscribe for only £5.49 a month and enjoy all the benefits of the printed paper as a digital replica.
Subscribe