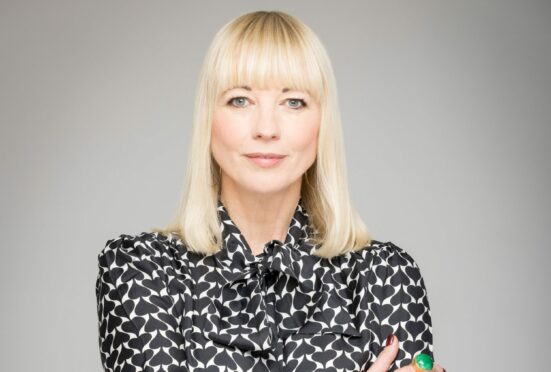 She may host BBC2's irreverent book programme Between The Covers, but presenter Sara Cox says she won't be reading reviews of her debut novel and it definitely won't feature on the show.
"One of my guests mentioned it and I did the equivalent of a hedgehog rolling in a ball and just disappearing," she reveals.
Her second husband, advertising executive Ben Cyzer, hasn't read her novel and didn't read her earlier memoir Till The Cows Come Home. She laughs: "He doesn't read a great deal. He might look at a book while we're in bed, but I don't think he wants to read a book about me or by me when he's laying next to me."
Bolton-born Cox, 47, who lives in London with Ben and children Lola, 17, from her first marriage, and Isaac, 14, and Renee, 12, reveals the writing of the novel – Thrown – had her in tears at times and she was often grumpy as creative blocks and then the pandemic took their toll.
"At that point, my youngest child was 10 and I felt like I was making 1,000 sandwiches a day because they all just needed feeding and I had no head space. I was getting up early and trying to get in a 5am chunk of writing."
She has a garden office but was put off when her husband would pop in to chat. "He'd come in for office banter, but when you're writing you can't dip in and out of it. You really have to lose yourself in it."
The mum, who took over the Radio 2 Drivetime slot from Simon Mayo and Jo Whiley in 2019, reveals the novel is inspired by her time as presenter on the The Great Pottery Throwdown and by the strong female relationships in her life; her mum, nana and sister. "Supportive" female colleagues also feed into the mix. "I have my best friend and soulmate, who's up north, and down here there's a group of five of us," she says. "Two of them I met through Radio 1 and the other two through my husband. Radio has always featured a lot of brilliant women and a lot of great female producers and execs. I have an all-female team – a female producer and female assistant producer – and it's a really supportive place to work."
Female friendship is a major feature in Thrown, about four women from the same estate who meet for a pottery class at the local community centre. They become friends as their stories unfold: Becky, a single mother whose jailbird ex-husband turns up at her house; Jameela, whose life is in turmoil because she is childless; Sheila, whose retired husband has a surprising secret; and Louise, who seems to have a perfect life but wants more. It's a feelgood beach read.
"I was drawn to the four characters and loved the idea of them mucking in and coming together," she explains. All are frustrated with their lives. "I don't think that reflects on me," she says, laughing. "But I've definitely had times when my career has been a little bit quiet and I've thought, 'What if?'
"Overall, I've been really lucky. I had a bit of a false start with the old marriage stakes, when my first marriage went pear-shaped, but after that, luckily I'm with Ben. I'm really happy and I have a great career, but I could just see how easily the odd decision you make or life getting in the way can affect things."
Cox promises a second novel is on the way. "I'd love this to be a thing, if I can," she says of writing. "It's so different to everything else I do."
---
Sara Cox – Thrown, Coronet, £14.99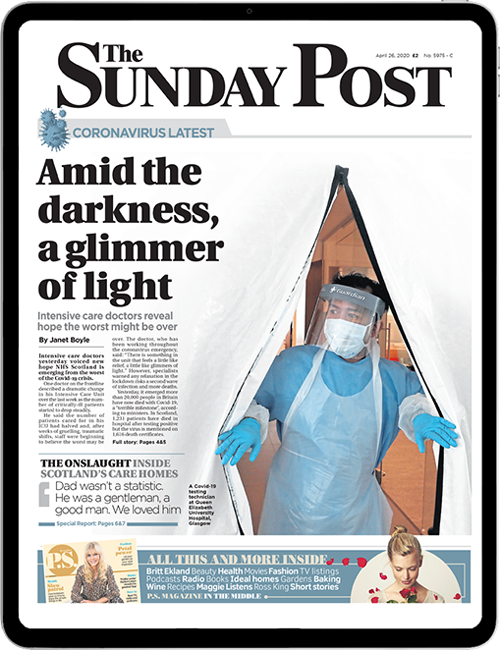 Enjoy the convenience of having The Sunday Post delivered as a digital ePaper straight to your smartphone, tablet or computer.
Subscribe for only £5.49 a month and enjoy all the benefits of the printed paper as a digital replica.
Subscribe