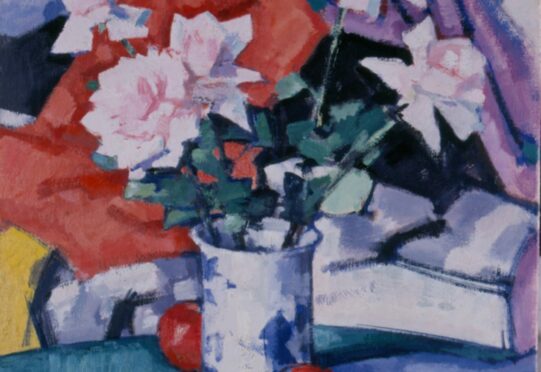 He was the shy artist whose quiet humour and gift for friendship formed the glue that held a group, known today as the Scottish Colourists, together.
It went on to become one of the most celebrated and influential movements in modern Scottish art.
Today, Samuel John Peploe's lush, juicy and velvety still lifes sell well at auction, with one fetching just shy of £1 million and his fascination with the elegant forms of tulips and roses led to the creation of some of Scotland's most beautiful paintings.
Now, 150 years after his birth, the Scottish Gallery will celebrate the life and work of the artist, who died in 1935 aged 64, with a major exhibition in his home city.
In 1912, however, things were very different when Peploe returned to his native Edinburgh after two years in Paris, where he had been influenced by the likes of Picasso and Matisse. His long-term dealer took one horrified look at his new colour-soaked paintings with their strong black outlines and declared his comeback show cancelled.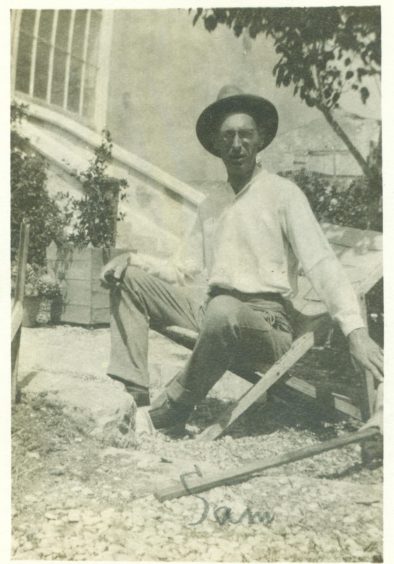 The message from the dealer, Peter McOmish Dott, was clear. Peploe's French paintings, inspired by the blockiness of Cubism mixed in with the wild and emotionally charged colour and line of a new group of artists called the Fauves, were not what Edinburgh art lovers were expecting. Neither were they what they wanted to buy for their drawing rooms and parlours.
This, after all, was the man who a few years earlier had established a solid reputation as a painter of beautiful, faithfully observed still lifes, interior scenes, portraits and landscapes.
It was a bitter blow for 42-year-old Peploe, not long married, with a young family to support and a fervent desire to fund a return to Paris, where he felt at home among the Bohemian set.
'Scotland's first Modernist'
As broadcaster and artist Lachlan Goudie wrote in his recently published book, The Story Of Scottish Art: "Scotland wasn't ready for this, the mildest incarnation of the avant-garde."
Undaunted, as the 20th Century progressed, Peploe transformed himself from Edwardian portraitist and landscape painter heavily influenced by the Impressionism of a few decades earlier, into "Scotland's first Modernist".
The catch-all term, Scottish Colourists, was used for the first time in 1948 to describe an exhibition featuring the work of Peploe and his friends, JD Fergusson, FCB Cadell and Leslie Hunter. By that stage, all but Fergusson had died.
But Peploe's work was sought after and adored during his lifetime. He exhibited in Edinburgh, London, Paris and New York, and his work was acquired by the Scottish and French national collections.
The Edinburgh exhibition, which will open on September 30 in Scotland's oldest private gallery, has been curated by his grandson, Guy Peploe, a director of the gallery where his famous grandfather showed throughout his lifetime and beyond when it was known as Aitken Dott.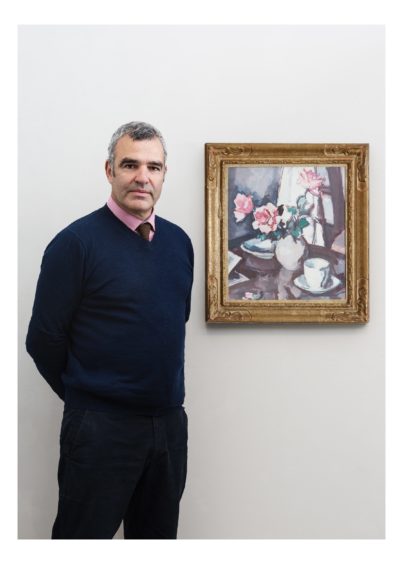 According to his grandson, the starting point of Peploe's birth takes in a large sweep of time and history. "His life began in Edinburgh in 1871, the same year journalist Henry Morton Stanley located the missing missionary David Livingstone in the wilds of Africa," he says. "But, for this exhibition, I wanted to look at this intervening span of time. What did it contain in terms of art?
"It was the most important period in the history of art. The call of modernism at the end of the 19th Century and the early days of the 20th Century meant absolutely everything changed in art.
"My grandfather and the other three painters who came to be known as the Scottish Colourists were Scotland's first modernists. He was at the heart of this change and of this tight-knit group."
Peploe married late, as did his son Denis, Guy's father, also a painter. Denis was 21 when his father died and a student at Edinburgh College of Art. He had been a keen apprentice to his father, and was often seen carrying his painting paraphernalia across the machair in Iona, a popular haunt of the Scottish Colourists. Guy didn't know either of his paternal grandparents, as they both died before he was born, but he grew up surrounded by his work.
Today, he is an acknowledged expert on the Scottish Colourists and has written extensively about his grandfather.
Guy's paternal grandmother, Margaret Peploe, neé Mackay, was a native of South Uist whom his grandfather met in 1894 during a painting trip to Barra. She was working at the post office there at the time but, after meeting the shy young painter, applied for a transfer to a branch in Frederick Street, Edinburgh.
"They were best friends as well as partners," says Guy. "It was probably quite shocking at the time for a couple like them not to be married, but she was his muse as well as his mistress. He painted her many times.
"Margaret followed him to France, where they lived on and off for several years. They married, after a 16-year courtship, in Edinburgh in 1910.
"Their elder son Willy was born the same year in Royan, France, where my grandfather was painting with his friend, JD Fergusson. My father, Denis, was born in 1914."
The exhibition
The exhibition marks a new contribution to his grandfather's memory and will showcase some of Peploe's greatest works. This includes 30 never-seen-before drawings from a family archive and several of his greatest paintings, with key loans sourced from notable private collections.
It will be divided into four sections: still life works, Peploe's best-known and most successful genre; paintings of his models including Jeannie Blyth, a Edinburgh flower girl, who sat for him over a 10-year period; Fauvist-inspired panels, which defined his arrival as a colourist from 1907 to 1912; and drawings, which provide an insight into the artist's mind and technical developments at key moments in his working life.
"This is a chance to look at my grandfather and his work in a new way," says Guy. "Changing studios and perspective was very important to him because it provided him with a fresh direction. Unlike many painters, he never got stuck in a rut."
Peploe's friendship with JD Fergusson, whom he met in Edinburgh in 1900, was a key driver in the development of their kind of modernism.
By the time Fergusson moved to Paris in 1907 (to be followed by Peploe and Margaret three years later), he and Peploe had painted together in France on several occasions, mainly in coastal towns.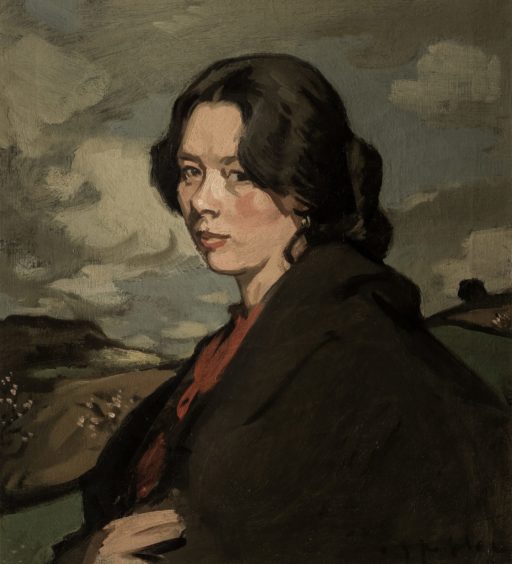 Peploe was three years older but the younger, more gregarious Fergusson brought Peploe out of his shell. Peploe once wrote that in Fergusson's company "I am bright and witty – I keep him in a continual state of laughter… I get from him a strength and a cheerfulness which when alone I do not possess."
The dynamic between the two men was crucial to their personal artistic development. Guy explains: "They painted together many times in France, but a trip which they made to Royan, where my Uncle Willy was born, was especially significant.
"There were big technological advances in terms of the manufacture of paints around this time and he made maximum use of this, using the brightest colours that makers could produce.
"Peploe constantly evolved and was very self-critical. His response to living and working in France at this time was to find his own way with colour. His Edinburgh dealer may have rejected his Royan work in 1912 but people did catch up…eventually!"
---
The Colourists
JD Fergusson
John Duncan Fergusson was born in Leith in 1874. An early foray into medicine wasn't for him and this handsome, gregarious young man threw himself into being an artist.
He moved to Paris, where he made sure he was slap-bang in the middle of the birth of modern art in Paris before the First World War, counting the likes of Picasso as a friend.
Fergusson and Peploe were close, each encouraging the other to move forward and embrace Modernism. Fergusson lived most of his adult life between France and London but at the start of the Second World War moved to Glasgow, where he and his partner, the celebrated dancer, Margaret Morris, became an integral part of the art scene. He died in 1961.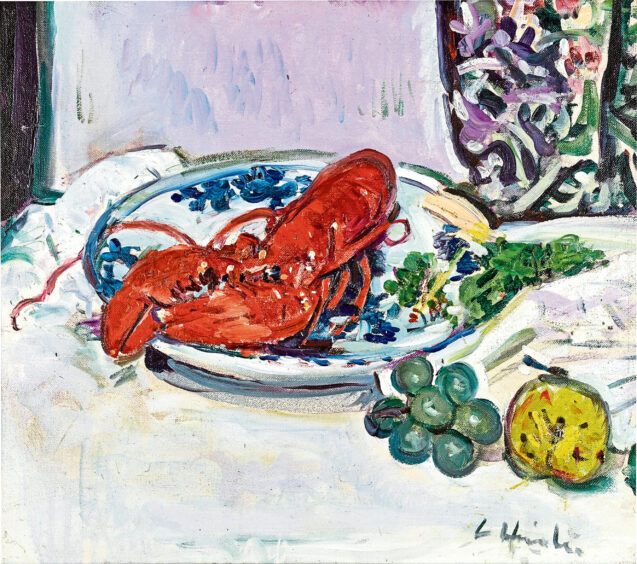 Leslie Hunter
Bute-born Leslie Hunter was 15 when he emigrated to California with his family in the early 1890s. Although untrained, Hunter developed into an in-demand illustrator and was the first artist to illustrate the stories of novelist Jack London.
Following a trip to Europe in 1904 he decided to become a painter but all the new work for his first solo show was destroyed in a 1906 earthquake. He moved to Glasgow and flitted between Scotland and France, studying the work of old masters while keeping a close eye on modern developments in Europe.
Hunter met Peploe around 1918 and they became friends. He trusted Peploe's honest appraisal of his paintings. In 1919, he declared his maxim for life: "Everyone must choose their own way – and mine will be the way of colour."
There were three other artists in the group, and all still have an influence on contemporary art and culture
FCB Cadell
Francis Campbell Boileau Cadell, known to his family and friends as Bunty, was born in Edinburgh in 1883, the son of a distinguished Edinburgh surgeon. Aged 16, he moved to Paris with his mother and sister so he could attend private art school, Académie Julian.
He lived in Munich before settling in Edinburgh in 1909, and was renowned for his stylish portrayals of New Town interiors and vibrantly coloured, simplified still lifes.
After meeting Peploe in 1910 the older man became a lifelong friend. The pair visited Iona two years later and returned year after year. Cadell died in 1937.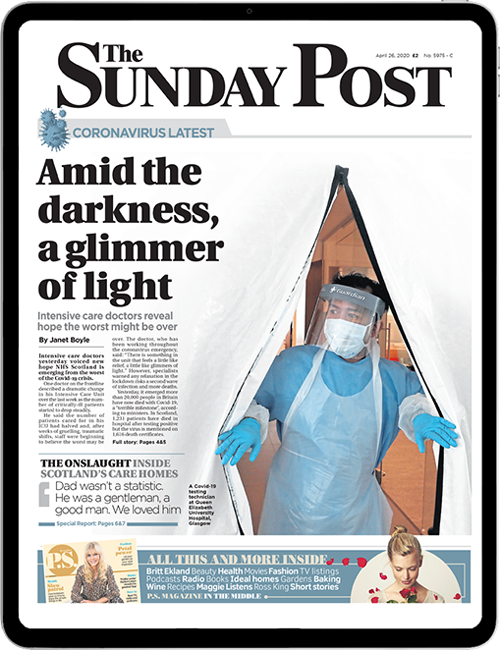 Enjoy the convenience of having The Sunday Post delivered as a digital ePaper straight to your smartphone, tablet or computer.
Subscribe for only £5.49 a month and enjoy all the benefits of the printed paper as a digital replica.
Subscribe