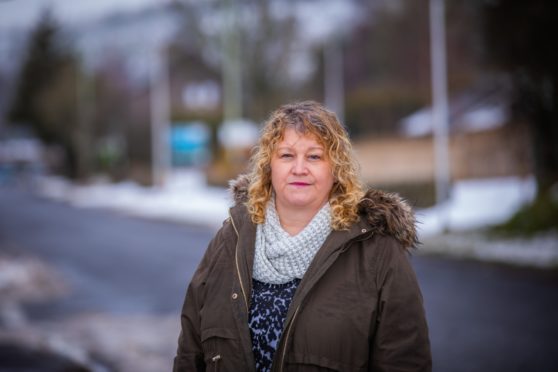 Suzy Laverty can finally see light at the end of the tunnel after a prolonged battle with her local authority over recurring dampness at her home.
The charity shop worker moved to a one-bedroom council flat in Blairgowrie, Perth & Kinross, 15 years ago – however, it wasn't long before she encountered problems.
"From the minute I moved in it was apparent there was an issue with damp in the bedroom," explained Suzy, 55. "The council sent someone out who agreed and installed an environmental fan, which was supposed to eradicate the problem, but it didn't."
Suzy said that a number of attempts by Perth & Kinross Council to resolve the dampness issue have been unsuccessful and requests to be moved to a more suitable property were turned down.
"I've had to throw out lots of clothes, handbags, shoes and bedding as they've been covered in mould," Suzy said. "The smell of dampness is now unbearable.
"I've also suffered from chest infections and a heart condition since moving to the property. I sent a letter to council from my doctor explaining this."
Suzy said that the area above her bedroom windows leaks badly from problems stemming from a balcony above and when it rains she has to mop up the sills with towels. Some of the electrical sockets have also had to be disabled in the room as water was getting into them.
"Sometimes I have had to use up to 10 towels just to try to keep water from flooding the carpet and I am even more worried now that it has got into the electrics.
"Over the years there have been many council employees out who agree there is a problem, but nothing gets done.
"I have also spoken to my local housing officer who asked for a strategic move for myself but he said he was told by the allocations team that I don't qualify for a house move.
"I work full time and have paid full rent for about 30 years. I am at my wits' end trying to get out of this flat."
In frustration, Suzy turned to Raw Deal. We first raised the issue with Perth & Kinross Council last October.
A spokesperson indicated at the time that it would look into the matter but recently water had again started pouring into Suzy's flat from the balcony above.
We got back in touch with the local authority, and the good news is things are now moving in the right direction. Suzy has been offered either a move to another property – or to be decanted to another flat while full repairs are carried out at her current home.
Suzy said: "This is a big step forward and I am optimistic that I will now get a suitable move. This would really improve my quality of life as I just couldn't take living in that dampness for much longer."
She added: "Thank you, Raw Deal, for all the support and advice, particularly after the years of frustration that I have had with this issue."
Perth & Kinross Council were contacted for comment but did not respond.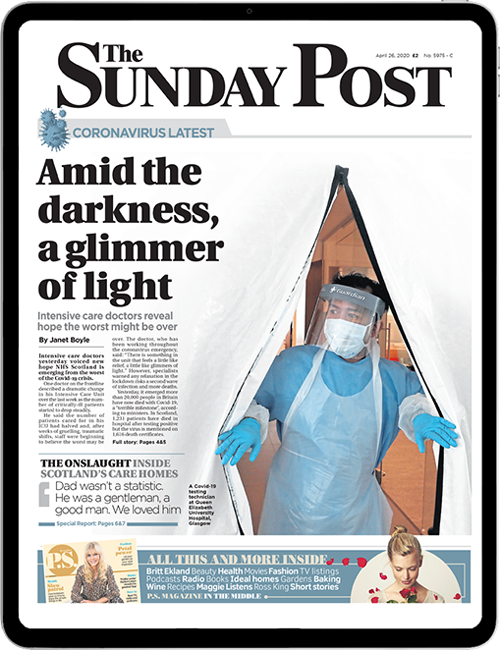 Enjoy the convenience of having The Sunday Post delivered as a digital ePaper straight to your smartphone, tablet or computer.
Subscribe for only £5.49 a month and enjoy all the benefits of the printed paper as a digital replica.
Subscribe