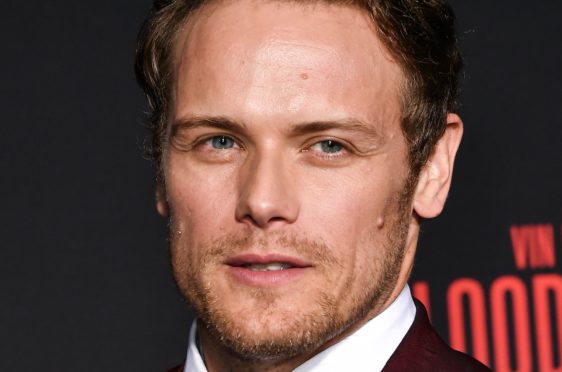 Scots star Sam Heughan has admitted he'd "jump" at the chance to play James Bond.
The Outlander star's odds of replacing Daniel Craig have been slashed in recent weeks ahead of his starring role in new film SAS: Red Notice.
The 40-year-old reckons his character in the adaptation of Andy McNab's novel of the same name, special forces operator Tom Buckingham, is a "more authentic" version of 007.
Heughan, best known for his role as Highland warrior Jamie Fraser in the historical drama Outlander, told the PA news agency: "It was very physical. It is an action movie and there are a lot of fights but strangely I loved it. It was exhausting and fun.
"Every day I loved going to work and playing a new character, and of course I love action.
"And then you have Andy McNab who is this relentless ball of energy. He just doesn't sleep. Well he does, but he only sleeps enough and then he's just go, go, go and it was fun to try and keep up with him.
"I feel so fortunate to be able to do other projects with my other job on Outlander and I think it's actually been a great place to learn the skills that I've needed. A lot of the physical side has been really useful to then take it to other projects."
Outlander stars Sam Heughan and Graham McTavish chart epic road trip and discover the secrets of Scotland and their friendship
The new film finds Buckingham on a train to Paris in the Channel Tunnel when it is hijacked by heavily armed mercenaries, who hold all the passengers hostage.
Discussing the similarities between his film and the Bond franchise, Heughan said: "It's hard not to look at this movie and compare the two. They are kind of in the same world.
"Obviously this is based on the authentic actual reality of how the military and how the government operate as well, and all the experiences were based on Andy McNab's experiences so I would say this is, dare I say it, more of an authentic Bond than Bond is. Bond is a lot more heightened."
Asked how he feels about rumours he might replace Daniel Craig as 007, he said: "I don't know if there is a conversation being had apart from in the media, but I think it's an incredible franchise and a great character, so of course I would jump at it.
"But I feel like Tom Buckingham is equally as interesting and, who knows, maybe this could be the new franchise."
Heughan auditioned for the role as Bond in casting for Casino Royale, but missed out on the part to Craig.
Born in Balmaclellan in Dumfries & Galloway, he moved to Edinburgh as a teenager before pursuing a career in acting.
In an interview with British GQ, Heughan said he'd love a more Scottish Bond, saying: "I think that'd be interesting, wouldn't it? I suppose he does have Scottish ties, which we know about [from Skyfall]. I don't think he should be posh English. He could probably do anything, if he's Bond. He could fit in anywhere."
---
Bartender, waiter, delivery driver: Outlander star Sam Heughan's busy CV before big break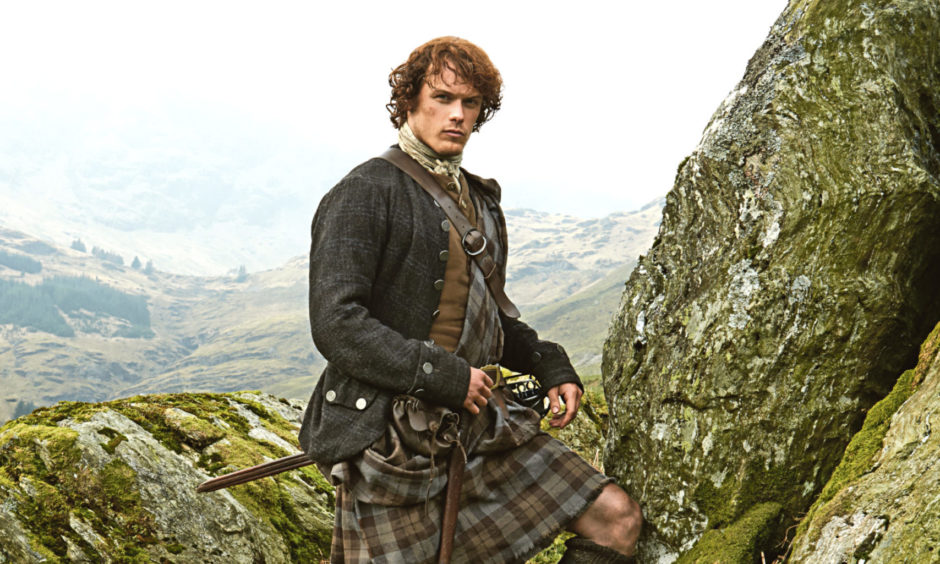 He might be one of the most adored actors in television thanks to Outlander, but Sam Heughan has admitted he was about to quit acting to become a full-time barman when he landed the life-changing role.
The normally private star reveals details of his personal life in his book, and explains how he had become debt-ridden as he chased his acting dream.
Writing in the book, he explained: "Despite three months of auditioning for TV and film roles in LA, I returned to the UK penniless. I was 34 and forced to sign on to pay my rent. Two weeks later, I couldn't face the process – the Job Centre not seeing acting as a legitimate profession – so I gave up and tried to find full-time work as a barman.
"I had done a variety of jobs to support myself over the years – delivered sandwiches by bicycle, sold perfume in Harrods, drawn up contracts for mental health doctors in the NHS and various other bar and restaurant jobs around London.
"Moving there after drama school, I had been working as a 'jobbing actor' for almost 12 years and it had been a real rollercoaster, some years with great success and others with only a couple of credits to add to my CV." He continued: "Once again I found myself penniless, depressed and back in the UK. I was really beginning to question if I could keep going with no real long-term opportunities in sight.
"In the past I had trouble with the Inland Revenue and even seen bailiffs at my front door. Several loans and credit cards were drowning me and I couldn't see a way out. I thought I'd give it another year to see if anything changed and, if not, I knew I was going to have to make drastic changes to my life.
"And then, out of the blue, I was offered a screen test for Outlander – and you know the rest."
Speaking to The Sunday Post, Sam explained why he revealed some details of his personal life in the book.
"I'm a pretty private person generally, so it was fun to impart a bit of my history or insight into my life," he said.
---
SAS: Red Notice is available on Sky Cinema from March 12.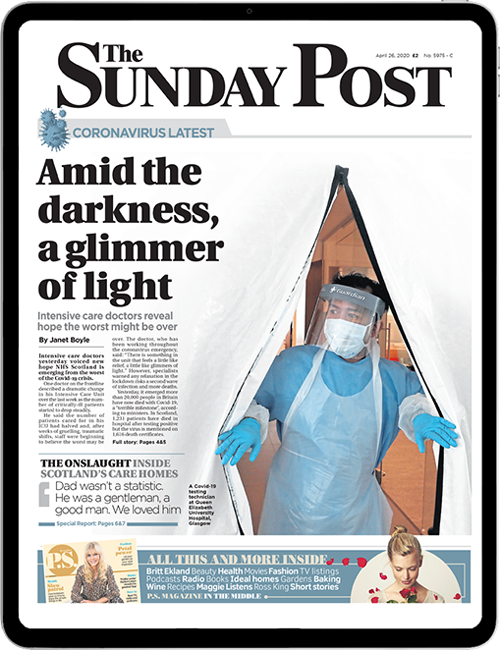 Enjoy the convenience of having The Sunday Post delivered as a digital ePaper straight to your smartphone, tablet or computer.
Subscribe for only £5.49 a month and enjoy all the benefits of the printed paper as a digital replica.
Subscribe