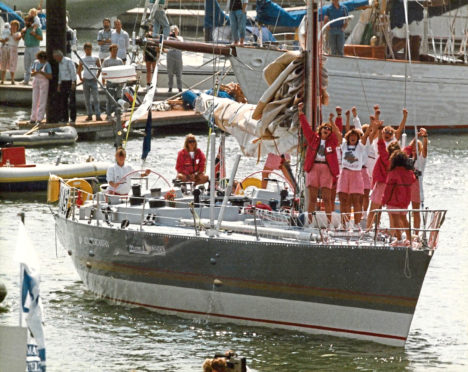 It's 30 years since the first all-female crew of the Whitbread Round The World Race fought deadly seas – and rampant sexism.
As a new documentary about Maiden is released, Sally Hunter, the only Scot on board, tells Murray Scougall The Honest Truth about life at sea.
---
How did you become interested in sailing?
I'm from Irvine originally and my parents sailed. They had a boat in Troon, so it was something I did as a young child. I started racing in Scotland, doing more and more events.
How did you become part of the crew of Maiden?
I heard about it through a friend I had on the south coast.
She knew what Tracy (Edwards, skipper of the Maiden) was planning, so I wrote to her and she provisionally offered me a place.
I went down to the crew house in Hamble, Hampshire, for a year while we worked on the refurbishment.
The boat had previously done the Whitbread and was then abandoned in South Africa.
What was the reaction to the all-female crew by others?
We were a crew like any other, but weren't seen as that by all.
People genuinely didn't think we could do it, but it was just a matter of getting on with it.
It wasn't all negative press. They eventually came round to support us.
What impact did your accomplishments have on how women in sport are seen?
Times have changed and there are more opportunities now. I think what we did contributed in a small way. We broke down a barrier and people stood up and took a lot of interest.
What were the conditions like?
They weren't luxurious, and day-to-day life wasn't easy.
Six of the 12 girls helmed the boat, and it was four hours on and four hours off.
But we didn't get to sleep for all of those four hours. Sleep deprivation was a thing – while washing wasn't as the water was only used to cook the food that we ate.
There was a lot of foul weather we had to be careful to manage, so that we could still race the boat but not damage it.
I also did pit, which is the rope in the cockpit used during manoeuvres.
What was the most memorable moment?
Winning the second leg, from Uruguay to Fremantle in Australia.
It was a very hard leg – 7,600 miles in the Southern Ocean with no land masses. It was very inhospitable and cold.
But it was amazing and we really earned it.
What did you do after the race?
I continued sailing and I met my husband, Iain, who is a delivery shipper.
We did the Azores And Back race, when we came second.
We also did a lot of deliveries, working the West Indies, then we had a family.
Our two boys are professional sailors, too, and we still run a yacht delivery business on Arran.
What happened to Maiden?
The boat has been refitted and is used to promote education for women, which is wonderful.
It's currently on its way to India.
Do you still keep in touch with the rest of the crew?
We all kept in touch while getting on with our lives, but last July was the first time we'd all been together since the race.
The documentary had been talked about for a while, and we all went down and were interviewed for it last year.
I'm very proud of what we did and very proud, too, that people are still interested after 30 years.
Maiden is in selected cinemas now.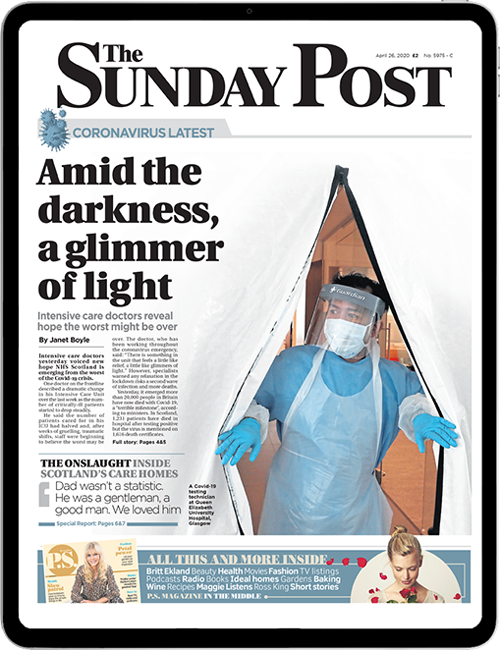 Enjoy the convenience of having The Sunday Post delivered as a digital ePaper straight to your smartphone, tablet or computer.
Subscribe for only £5.49 a month and enjoy all the benefits of the printed paper as a digital replica.
Subscribe