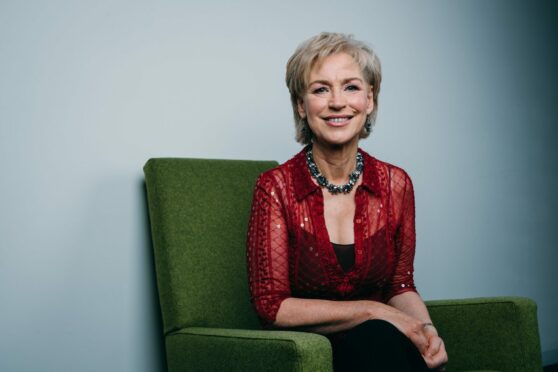 With its uplifting carols and moments of reflection, the annual television broadcast of the watchnight service has become a Christmas Eve tradition for many.
For Sally Magnusson, the programme's host, she has her own Christmas Eve traditions she has been dutifully following since she was a little girl, and which have been passed on to her own children and soon now to her grandchildren, too.
Like the church service, carol singing is very much at the forefront of Christmas and New Year celebrations in the Magnusson household, where the Icelandic tradition of celebrating on Christmas Eve, rather than December 25, is followed.
"Our Christmas celebrations have changed very little over the years," explained the mum of five, whose father, the late Mastermind host Magnus Magnusson, was from Iceland. "It begins at 6pm on Christmas Eve and it is always magical.
"There is a particular kind of feeling that comes with the celebrations happening at night, when it's dark and cold outside, the lights are on, and everyone is dressed up in their finery. When I was a child, it used to be evening dress. We're more casual these days but still try to make an effort.
"We come together, sing carols, have our Christmas meal – which is the standard turkey dinner that everyone has taken part in preparing or bringing something for – and then we sit round the fire en masse and usually continue singing. And by the time we're finished it has become like a mixture of Christmas Eve and Hogmanay. That's always been Christmas for me.
"The next morning, the children open their stockings and we proceed to have a combination of the British Christmas Day and Boxing Day, most of it spent slobbing around in pyjamas, without the fuss of preparing a big meal, because we've already done it.
"When I was a child, we would have it at my grandparents' house, then my aunt's, as we got older my parents' house, and eventually we took it over and the family come to us. Sometimes it's a massive affair, because my sister and her family – she has four children – come up from London, and other times it's a little smaller.
"This year, we will have a couple of grandchildren for the first time, so that will give it a flavour of its own again. We'd become used to a more sedate, adult, occasion recently, but now we'll be back to children playing with wrapping and boxes. They are only seven months and five weeks, but we'll probably force them to enjoy Christmas."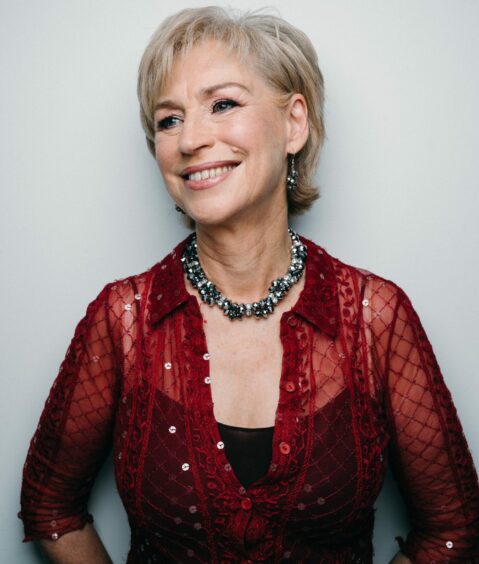 While Magnusson, husband Norman and their family are gathered round the fire singing on Christmas Eve, thousands will be tuned into the Christmas Service on the BBC, which this year comes from Greyfriars Kirk in Edinburgh, where the congregation's first worship was on Christmas Day 1620. Greyfriars is marking the 400th anniversary now, as it was unable to celebrate last year due to Covid.
A socially distanced, small congregation led by a choir from neighbouring George Heriot's School will sing familiar carols, led by Alba Brass. Other music is performed by the National Youth Choirs of Scotland Chamber Choir, by Dunedin Consort and by gospel singer Grace Agbana. Readings are by Heriot's pupils and include newly commissioned poems by Glasgow writer Mary Neal.
Magnusson continued: "It was lovely to be back at Greyfriars. It was about 9pm on a cold winter's night, yet there were lots of people wandering around the kirkyard, going around in groups, stories being told. It heartened me to think people were out and about again, and Edinburgh was back to doing what it does best.
"The programme has become part of people's tradition – it's a lovely, warm and beautiful piece of Christmas that goes into their homes and it is something they relish and look forward to, and the music is always beautiful."
Water, water everywhere and it's all thanks to them: Author and broadcaster Sally Magnusson salutes visionary Victorians
If the tradition of her father's homeland is followed at Christmas, at Hogmanay it's the legacy of Magnusson's mother, the pioneering journalist and author, Mamie Baird, who began her career with The Sunday Post, which comes to the fore.
"My mother grew up in a working-class Scottish family where the big Christmas didn't really happen in those days.
"It was all focused on Hogmanay, with singing and homemade entertainment. My mother was a great repository of Scots songs and ballads. Every song under the sun, she could memorise easily and used to teach everyone.
"From my youth, I remember it was all about singing round the piano into the wee small hours, and someone arriving with a piece of coal. It has been passed down to us and we've continued with that and modified it for the new century. As my kids grew up, they loved all of that, too.
"Their friends began to come round and we have retained this idea of singing and party pieces. We weren't able to do it last year, but before that they would pour in all night and we'd have these kids in their teens or 20s standing up to sing a song or recite a poem, and joining in on these Scots songs they only sing when they come to our house. It's become a great celebration of an old-fashioned Hogmanay."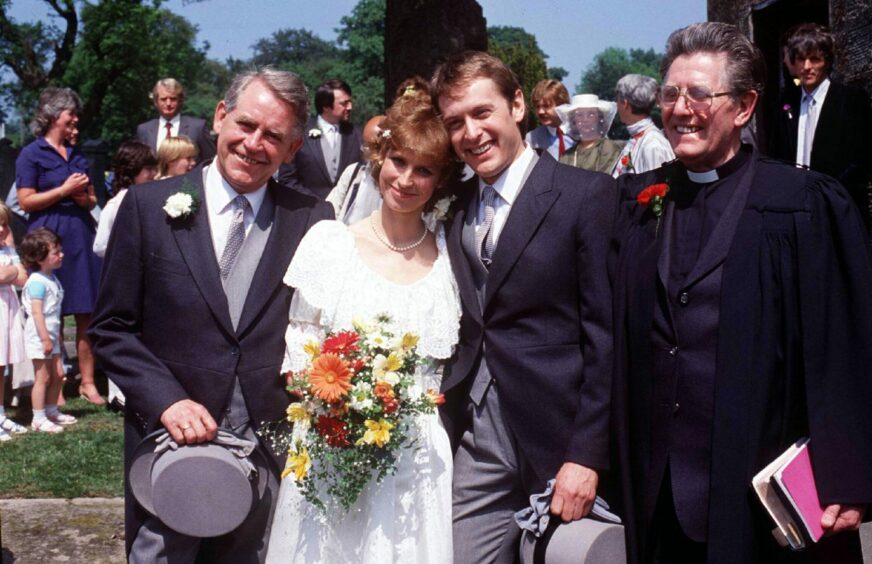 Magnusson is, of course, best known in her homeland for her Reporting Scotland duties. She still enjoys the buzz of the newsroom and working on important stories makes her feel like the newsroom is where she should be. But she is also an acclaimed author, whose works are known far beyond the borders of Scotland.
For a long time a non-fiction writer, she has in recent years tapped into the fiction market, with two well-received novels already published and a third recently submitted to her agent for a 2023 release.
"It took a lot longer to write than I hoped," she admitted. "I was one of those writers who thought lockdown would be marvellous, as I'd have nothing better to do than write but I found it was the opposite. I felt it was hard to write.
"It didn't help that most of the family came back to stay with us – which was marvellous, I loved having all the kids back again but it was a busy, noisy environment.
"But I also think there was something about that period which was unsettling, and this one is in a way, too, where there is too much intruding from the outside that is worrying.
"It's an environment where people are suffering around you and I found it hard to think it was important to write about the goings-on in the 19th Century, where my latest novel is set, when there was such a lot happening.
"Working in the news, it was difficult to put myself in a different world and stay there long enough to inhabit it imaginatively in the way you need to do in order to write a convincing novel.
"The novel I have just submitted is set in a Glasgow tenement in 1884, but it is reflecting back on the clearances of 1854, when the women in Strathcarron took part in resisting the delivery of eviction notices and were set upon by a huge posse of policemen and suffered terrible injuries."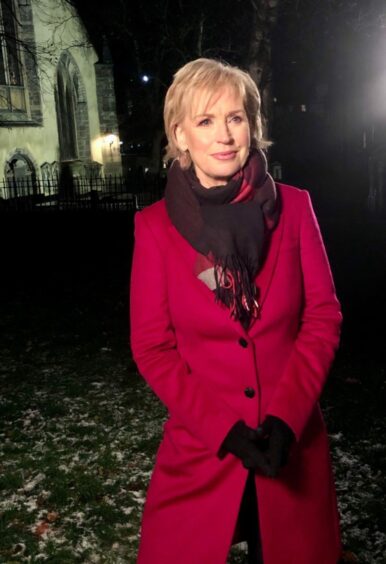 Magnusson says switching from non-fiction to fiction took some getting used to, after a career of dealing in facts.
"It was more different than I anticipated. I like the researching and delving into the past, and on one level it's journalism of the past. But where it was really hard was crafting the novel, the pacing and plotting, withholding information, and the imaginative leaping you have to do," she added.
"You really have to jump out of your comfort zone and fly a bit to write a novel well. My first, The Sealwoman's Gift, I completely rewrote after the first draft because I was writing too much as a reporter – reporting on the events rather than living them imaginatively. It's different.
"Your whole training is about not making things up, then you have to tell yourself to do just that. It was hard for me the first time, but I think I've got better at it, and it's become more and more liberating as I've gone along."
Music 'switches light on'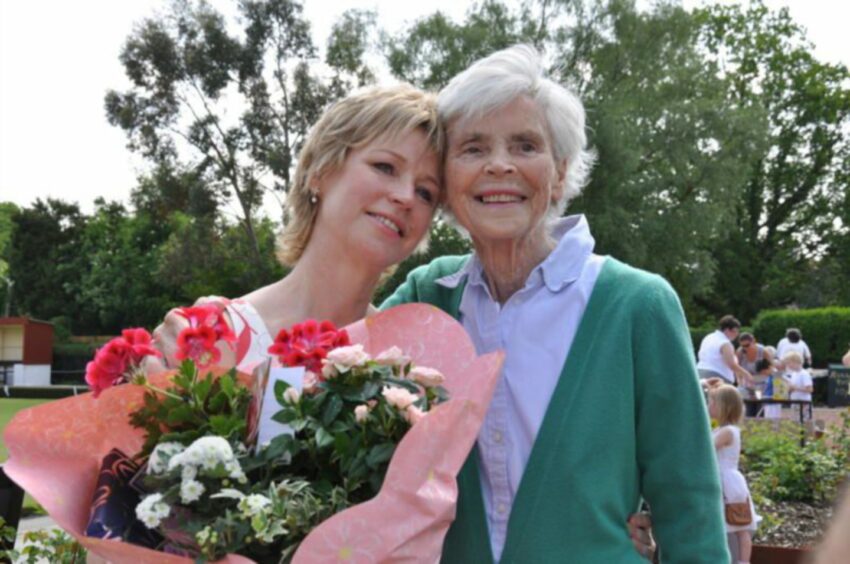 The Magnusson family tradition of singing is what led to Sally setting up the charity, Playlist For Life, which harnesses the power of music in those living with dementia.
Her mum, Mamie, had the condition prior to passing in 2012, and Magnusson noted how much she would engage when listening to certain music. After doing further research, she set up the charity in 2013.
"My mother, who'd been this great singer and was responsible for all these songs, as she succumbed to it more severely, the musical connection became the most important one of all, and could bring her back to herself when she was at her lowest," Magnusson explained.
"Music was like switching a light on and she became her again. I wondered if it was something that was universal and after researching it, I found it was. Even if the only musical connection is to the theme of Coronation Street, it will still work because it brings the person back to the core of themselves in so many ways.
"I would never have dreamed when I started it that it would have an independent life – I'm still on the board but no longer the chair. I feel like a proud parent as it continues to find new, different and better ways of sustaining people with dementia through music. It's been fantastic and I'm thrilled at the progress it continues to make."
---
Christmas Celebration, BBC1 Scotland, Christmas Eve, 11.45pm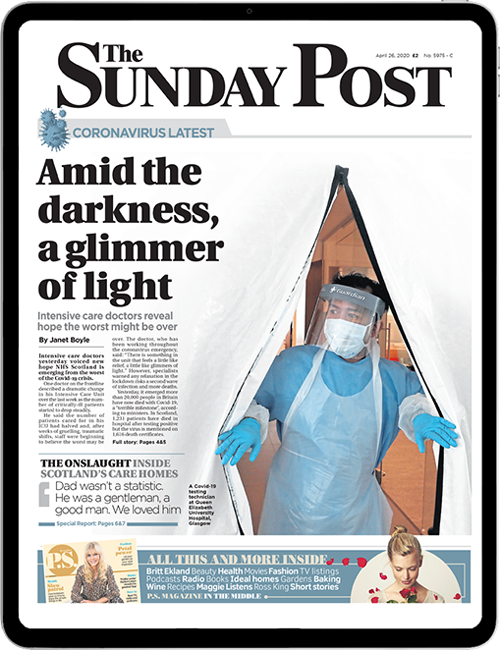 Enjoy the convenience of having The Sunday Post delivered as a digital ePaper straight to your smartphone, tablet or computer.
Subscribe for only £5.49 a month and enjoy all the benefits of the printed paper as a digital replica.
Subscribe