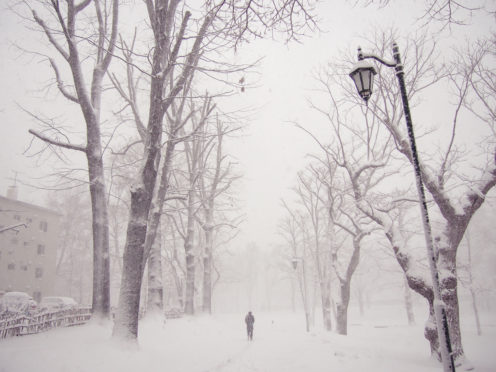 If the long, cold winter months leave you feeling low, lethargic and lazy, you are not alone. Seasonal Affective Disorder – SAD – is a depression that comes and goes in a seasonal pattern, affecting up to 6% of adults in the UK.
Often linked with a lack of sunlight and the changing of the clocks, symptoms include everything from low energy and sleepiness to craving carb-filled foods and irritability – and particularly poor weather can leave us feeling even worse.
The exact cause of SAD isn't fully understood but a lack of sunlight might stop a part of the brain, the hypothalamus, working properly, leading to changes in hormone production. Melatonin, the hormone that makes you feel sleepy, is often found to increase in people suffering from SAD, while lower levels of serotonin affect mood, appetite and sleep.
Additionally, our bodies use sunlight to time various functions, such as waking up, so lower light levels during the winter may make you feel out of sorts.
But fear not – you don't have to spend all winter feeling blue. There are lots of activities, you can follow to help boost your mood and treat the symptoms.
Here, we look at just a few tips and tricks – if one doesn't work, try another, and always see your GP if you're worried about your mental health.
---
Let there be light
During winter it's not uncommon to get up before the sunrise and leave work once the sun sets, allowing very little time to soak up some sunlight, which studies have found can increase the probability of cognitive impairment, including depression.
But where mother nature creates a problem, technology often finds a solution.
SAD lamps work by shining a bright, cool light on your face to mimic the effect of natural sunlight.
The NHS recommends 30 minutes of light therapy each day throughout the winter months if you are feeling low.
You might also want to consider a dawn-simulating alarm clock, which gradually lights up your bedroom as you wake.
Helping you start your day with an injection of light, it's thought the lamps encourage your brain to reduce the production of sleepy hormone melatonin and increase serotonin.
Fresh air and exercise
There's nothing quite like taking a deep breath of fresh air – and getting active in the great outdoors could help to battle any winter blues.
Lacing up our trainers for a long walk, jog or run might not be too appealing when the weather is dull and dark, but research has found mood disorders can be lifted by spending more time outdoors.
As well as gaining some much-needed daylight, walking at lunchtime or getting off the bus a stop earlier can boost serotonin levels, making us feel good, less stressed and more relaxed.
And if you are up for a challenge, why not take the plunge and try wild swimming? There are a range of health benefits associated with outdoor swimming, including an improved immune system.
Eat well, feel better
Studies have shown that eating a diet of fresh veg and healthy carbs can improve our mental health, in addition to the physical benefits.
Mental health charity Mind say dining at regular intervals, limiting caffeine intake and eating healthy fats, such as oily fish, walnuts, almonds and avocados, are just a few of the good diet changes you can make to improve your mood.
Take up a new hobby
It can be easy to stay indoors during the winter, using cold weather and poor mood as an excuse to hibernate until spring comes around again. But staying social is important.
Good relationships are vital for our mental wellbeing, and building strong social groups can help us feel happier, more secure, and give us a greater sense of purpose – and a recent study also found an active social life in our later years could protect against dementia.
Talk is cheap
One of the best ways to lift low thoughts and feelings is to talk about your worries with friends and family. Researchers at the University of Vermont's psychology department set out to discover whether talk therapy, also known as Cognitive Behavioural Therapy (CBT), could help reduce symptoms in SAD sufferers, with interesting results.
After meeting twice weekly for an hour and a half each time, participants who practised CBT soon reported that talking alone had made them feel better.
There are also SAD support groups available across the country, where you can find advice, help and an open ear.
---
For more information and advice, visit nhs.uk/conditions/seasonal-affective-disorder-sad/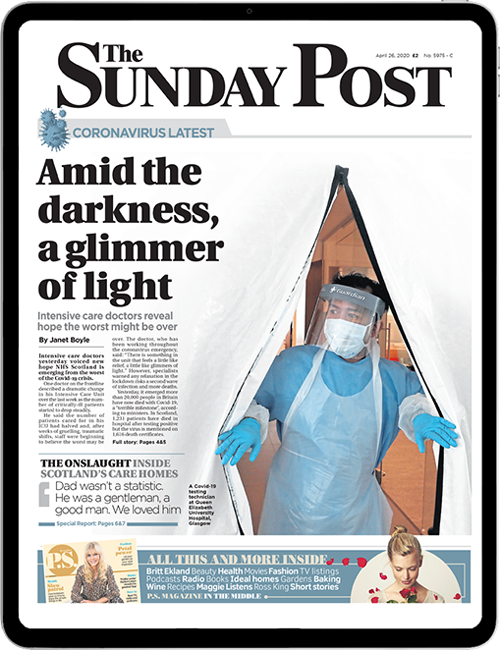 Enjoy the convenience of having The Sunday Post delivered as a digital ePaper straight to your smartphone, tablet or computer.
Subscribe for only £5.49 a month and enjoy all the benefits of the printed paper as a digital replica.
Subscribe