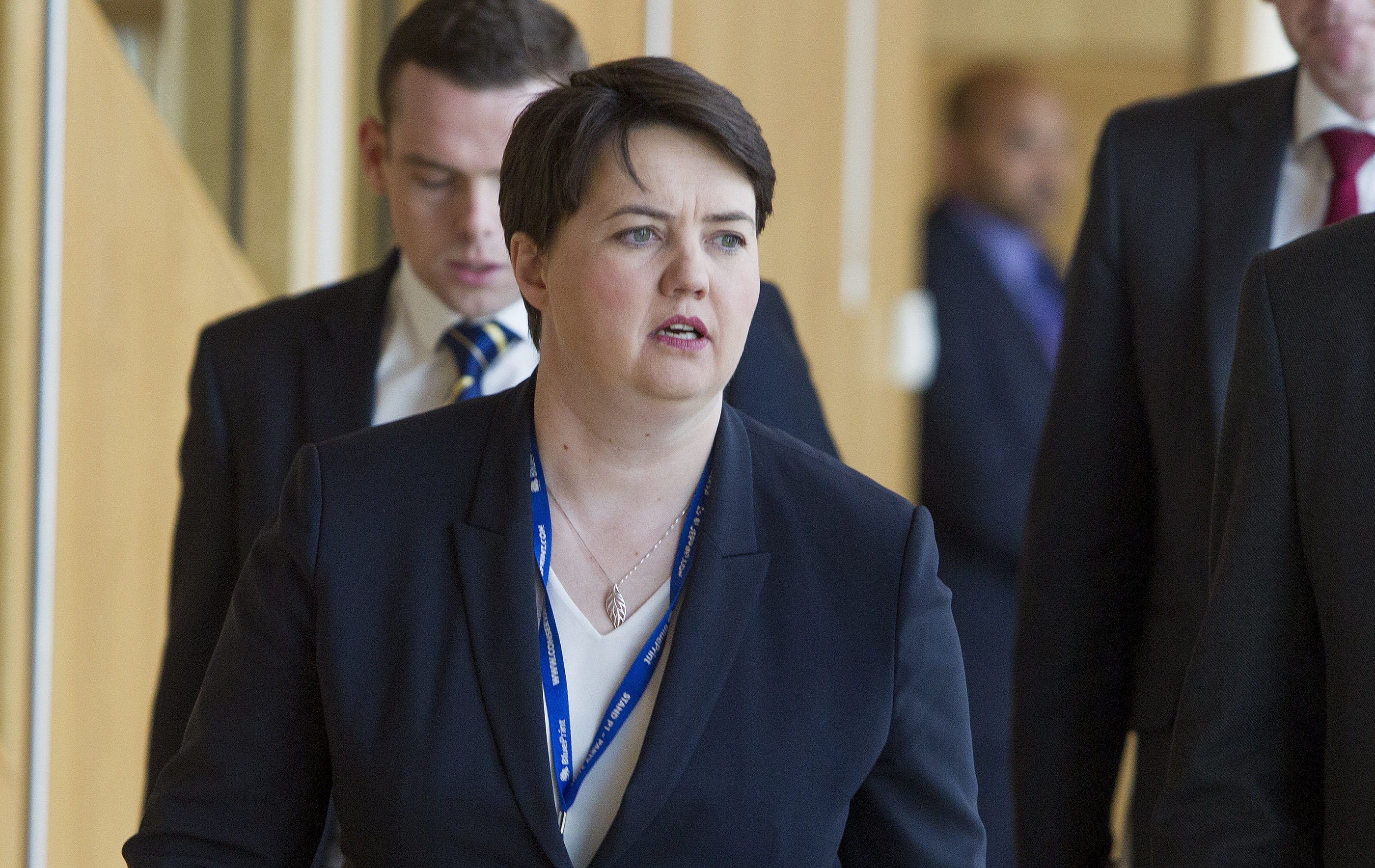 RUTH DAVIDSON has refused to comment on fears that the so-called Rape Clause could lead to higher numbers of women considering terminating their pregnancies.
The Scottish Conservative leader insisted these were "individual decisions" and added: "People take decisions about their families for lots of different reasons and I will not opine on that."
Ms Davidson was asked for her response to a report from the charity Turn2us to a Westminster committee that more pregnant women were asking them to check what benefits they would be able to claim if they continued with a pregnancy to help them decide whether or not to have an abortion.
The charity, which helps people facing poverty, said in written evidence to the Work and Pensions Committee: "The most worrying trend that is emerging is pregnant women asking the call handler to undertake a benefit check to ascertain what they would be entitled to if they continue with the pregnancy, citing that the outcome will help them to decide whether they continue with the pregnancy or terminate it.
"Turn2us is concerned that this type of call will become more frequent as a result of the two-child limit that came into effect on April 6 2017."
The policy change is part of UK Government welfare reforms introduced in April which mean child tax credits are now capped at two children.
A clause in the new rules means mothers who have a third child as a result of rape can be exempted but would have to provide evidence in order to do so.
Asked about the report, Ms Davidson said: "I think every family makes decisions for themselves and the idea that a politician can opine upon that, I'm not going to get drawn into that."
The Conservative MSP continued: "How can I comment on individuals' decisions that are made by people contemplating families? I'm not prepared to do that because people take decisions about their families for lots of different reasons and I will not opine on that.
"What was also explained by the charity in the report that they put out was a lot of people don't have the full information including the amount of money they can claim in tax credits. It's £428 million last year across Scotland that people were entitled to but did not claim."
Asked if she had any qualms about the change to tax credits, Ms Davidson stated: "I have said on record that I support the limit of tax credits to the first two children, I think that in the most exceptional of cases it is right that there are exemptions to this policy and I'll repeat that today."
First Minister Nicola Sturgeon branded that "shocking".
The SNP leader, who has been a vocal critic of the policy change, hit out and said: "I think the story yesterday about some people perhaps opting for abortion because of the benefit cap is one that would appal every right thinking person.
"I think when you're faced with these kind of issues I think you have to decide what side you're on, and if Ruth Davidson would rather defend benefit cuts than stand up for women as we saw her do in the debate in parliament on the rape clause last week, then I think that says everything we need to know about the role that Tory MPs from Scotland would play.
"They wouldn't be there to stand up for Scotland, they'd be there to back a Tory government regardless of what that Tory government was doing."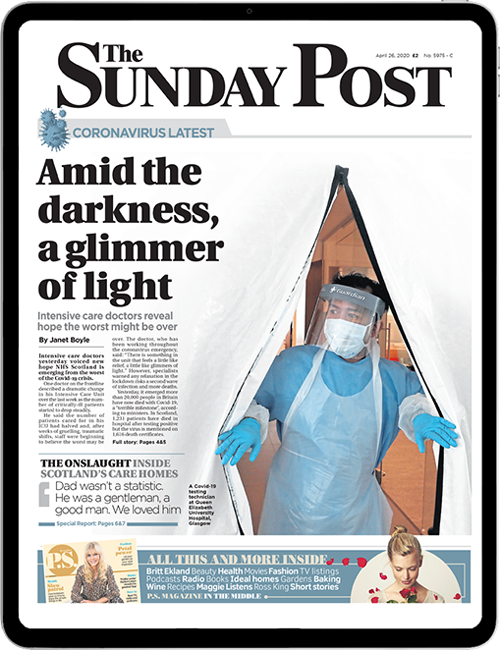 Enjoy the convenience of having The Sunday Post delivered as a digital ePaper straight to your smartphone, tablet or computer.
Subscribe for only £5.49 a month and enjoy all the benefits of the printed paper as a digital replica.
Subscribe