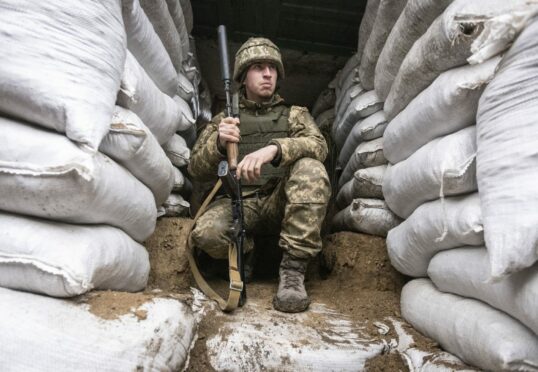 Britain yesterday accused Russia President Vladimir Putin of plotting to install a pro-Moscow leader in Ukraine as the Kremlin maintained its massive military force on the country's borders.
The Foreign Office took the unusual step of naming former Ukrainian MP Yevhen Murayev as a potential Kremlin candidate to take over in Kiev.
US and Nato allies have warned Russia it would pay a "heavy price" for any incursion by the estimated 100,000 Russian troops massed on the country's borders.
In a statement, Foreign Secretary Liz Truss said the Russian plotting showed the lengths to which the Kremlin was prepared to go to undermine the government.
"The information being released today shines a light on the extent of Russian activity designed to subvert Ukraine, and is an insight into Kremlin thinking," she said, calling on the country to de-escalate and "pursue a path of diplomacy".
"As the UK and our partners have said repeatedly, any Russian military incursion into Ukraine would be a massive strategic mistake with severe costs," Truss added.
I am proud to #StandWithUkraine 🇺🇦 👋 @DmytroKuleba 🇬🇧 stands with 🇺🇦https://t.co/az55gLCHba

— Liz Truss (@trussliz) January 22, 2022
Yesterday, military aid promised by US President Joe Biden started to arrive in Ukraine. The US confirmed the first shipment had arrived in the country and included 200,000 pounds of "lethal aid" such as ammunition.
Putin's intentions are unknown but Tobias Ellwood MP, chair of the Commons Defence Select Committee, said the Russian leader was hoping to take advantage of division in the West to "redraw the map of eastern Europe". "We are looking risk-adverse and somewhat timid," he said. "I suspect an invasion is now imminent."
Analysts suggest Putin will have considered using Russian troops already secretly operating inside Ukraine to attack Kremlin supporters there in a "false flag" incident used to justify an invasion. However, Western leaders have suggested serious reprisals would follow.
US Secretary of State Antony Blinken called on Russia to back up its claims it would not invade its neighbour by moving troops away from the border.
"If Russia wants to begin to convince the world that it has no aggressive intent toward Ukraine, a very good place to start would be by de-escalating by bringing back and removing these forces from Ukraine's borders," he said.
Expert: Clock is ticking and Russia has a decision to take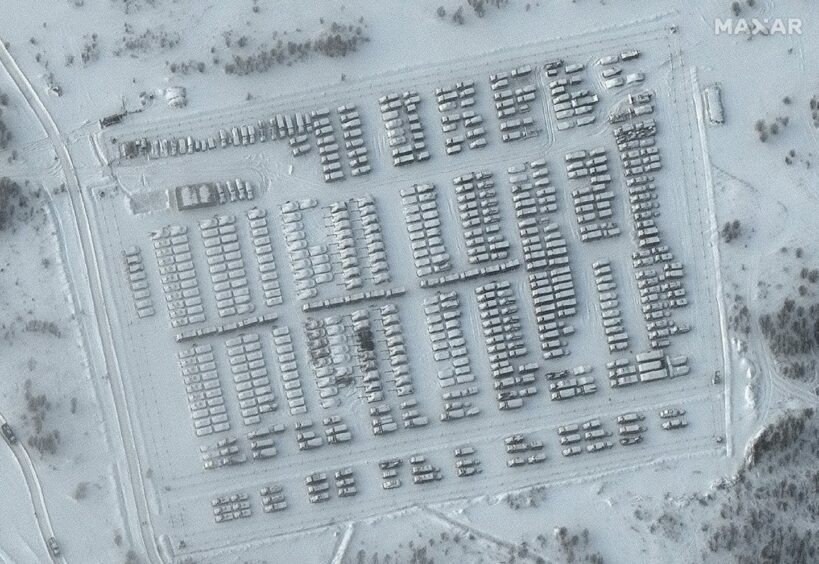 Russia's massive military mobilisation around Ukraine's border is time-limited and, one way or another, something will have to give, according to an expert in international relations.
Dr Matteo Fumagalli, of St Andrews University, said the Kremlin would be unable to sustain its current presence of hundreds of thousands of troops indefinitely. He said Vladimir Putin still had a number of options but the country's sense of urgency may betray a concern about how long it can sustain such a build-up of troops.
"Russia's sense of urgency may be designed to avoid procrastination and delayed talks or may be due to its awareness of the fact that it can neither endlessly build up its military presence nor keep them there forever," he added. "At some point, it will have to reposition them and return some units to their original military districts."
Predicting how the crisis might develop, Fumagalli said that as well as military options, Putin could choose to keep tensions on a political level by exposing divisions in Europe over how to respond.
These divisions, he said, could also drive an invasion, with Vladimir Putin asking: "If not now, when?"
"It is in Russia's interest to keep the pressure up – and building – since it is getting the attention and the summits it craves, but there will be a moment where pressure will have to be let go. There is probably still some space for an additional escalation of tensions short of an actual invasion, but not much more as the risk of miscalculation and over-reaction also increases," he said.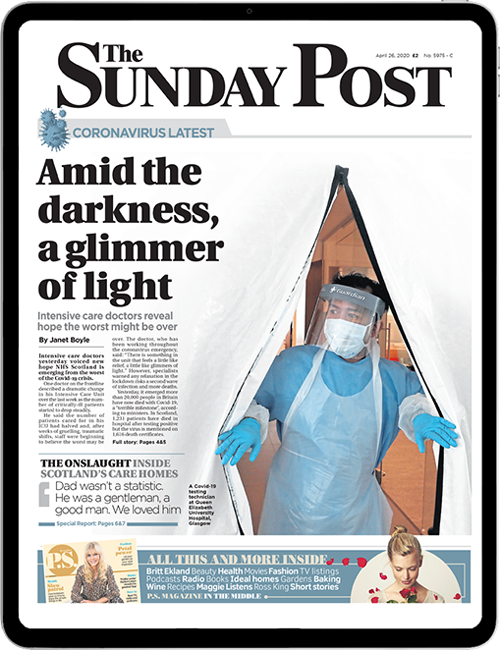 Enjoy the convenience of having The Sunday Post delivered as a digital ePaper straight to your smartphone, tablet or computer.
Subscribe for only £5.49 a month and enjoy all the benefits of the printed paper as a digital replica.
Subscribe