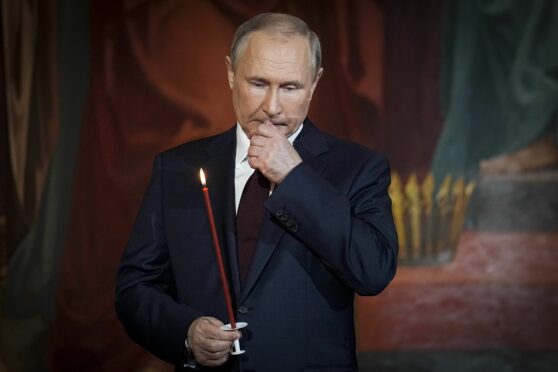 Vladimir Putin is ready to declare all-out war on Ukraine, experts warned yesterday.
UK ministers are briefing that the Russian president will use Victory Day on May 9 – commemorating the Russian victory over the Nazis – to announce his "special military operation" is now war and mobilise the nation against what he will present as a Western offensive.
The move has been predicted after a series of humiliations for the Russian forces and reports of mounting outrage among military top brass at the conduct of the invasion, particularly the failure to take Kyiv by all means necessary.
Putin initially insisted the invasion of Ukraine was a "special military operation" to demilitarise and denazify Ukraine and expected it would be completed in a few weeks.
However, strong Ukrainian resistance has seen the conflict now stretch into a third month and depleted Russian units forced to merge with other formations in eastern Ukraine after failed advances in the north-east.
The Russian military is understood to be calling for a new escalation of the conflict, and Putin declaring all-out war on Ukraine could see the calling up of Russian reservists, conscripts kept beyond their one-year term.
Irina Borogan, an expert on the Russian security services, said: "The military are outraged that the blitz on Kyiv has failed. People in the army are seeking payback for failures of the past and they want to go further in Ukraine."
Defence Secretary Ben Wallace has said Putin could now use Victory Day Parade to announce mass mobilisation of troops to its neighbour. He told LBC radio: "He is probably going to declare that 'we are now at war with the world's Nazis and we need to mass mobilise the Russian people'."
Britain is supplying Ukraine with weapons and sending around 8,000 troops to take part in exercises across eastern Europe. Wallace added: "We have to help Ukrainians effectively get the limpet off the rock and keep the momentum pushing them back."
Meanwhile, the great-granddaughter of former Soviet leader Nikita Khrushchev has warned Russia and the West are closer to nuclear war than during the Cuban missile crisis.
Nina Khrushcheva, an academic whose great-grandfather was leader of the Soviet Union during the 1962 standoff, said the conflict in Ukraine is more dangerous because neither side appears prepared to back off.
She said both US President John F Kennedy and Khrushchev agreed to de-escalate as soon as there was a real threat of nuclear action.
She said: "What really saved the world at the time was that both Khrushchev and Kennedy, whatever they thought of each other's ideology and disagreed with it, and didn't want to give in and blink first, yet when the threat appeared of a potential conflict of any kind they immediately backed off."
But military expert William Alberque said that threatening nuclear attacks is part of Putin's playbook and that the West had to hold its nerve. The director of strategy, technology, and arms control at the London-based International Institute for Strategic Studies told The Sunday Post: "Putin enjoys using risks and he thinks he has a much more appetite for risk than the West does. He's trying to use the old playbook of 'if I terrify you enough, you'll back down'.
"Ultimately, if he uses nuclear weapons, even a demonstration strike, this would turn Russia into a global pariah. We just need to be able to manage our risk and keep our nerve and not panic when he does something that we might not expect."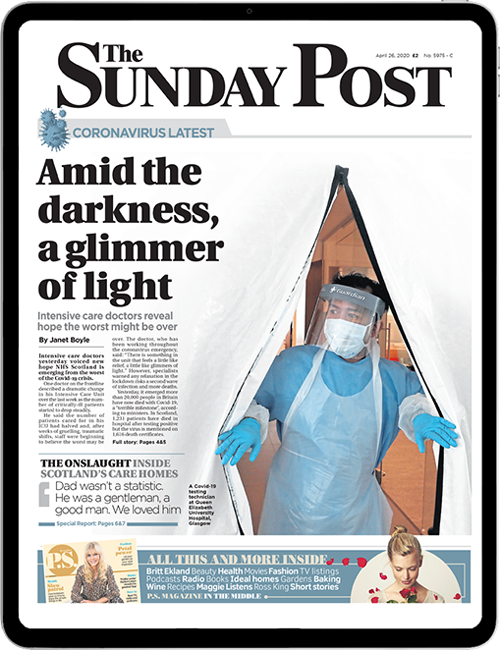 Enjoy the convenience of having The Sunday Post delivered as a digital ePaper straight to your smartphone, tablet or computer.
Subscribe for only £5.49 a month and enjoy all the benefits of the printed paper as a digital replica.
Subscribe