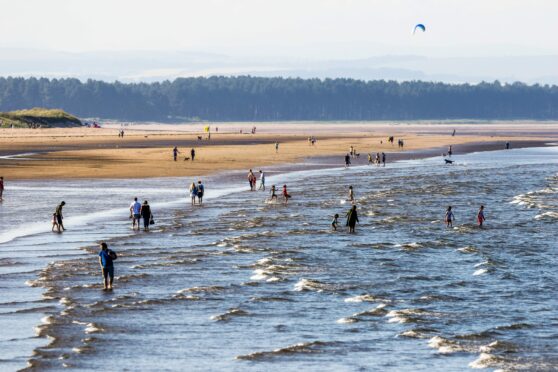 Rolling up to Rufflets for our weekend away in the glorious St Andrews sunshine, a crisp cold, clear day of myriad light and tone, we know we only have 24 hours of "just us time" before we head home to the kids.
Rufflets has an understated elegance, a throw-back to the majestic days of 1924 when it was built for Dundee merchant's widow Anne Brydon Gilroy.
It's smaller than we had imagined and quiet despite there being a private event in progress when we arrive.
The hallway and lounge areas are airy and warm, sofas a plenty, "Miss Marples" having tea and cake (undoubtedly lemon drizzle) in the bay window in front of an open (living flame, sadly) fire. It's warm and friendly but the sound of crackling logs with that distinctive smoky smell would have pushed this welcome to a ridiculous level of sublime.
I can picture myself curled up on those sofas later, sipping tea (or prosecco). The sun is spearing like shards of glass through the large windows and if you close your eyes and imagine, you can almost hear a faint jazz soundtrack playing on an old gramophone in the background. There's a very gentle art deco undercurrent here that oozes style and class.
We are led up to the second floor – exchanging glances that we might be heading for the garret – to be shown into the "tower room" at the top of the house (we only discover this after looking up to our room after a stroll through the gardens the next day).
Draped in regal purples, it's a quaint and quietly styled room, with a bath the size of a hot tub in the ensuite. I promise to submerge myself in it with our pre-dinner drinks later on. But not just yet. First, we head out to find some lunch and explore the little town. We head for cake and coffee in the narrow shop/cafe Gorgeous – with scones the size of Victoria Sponges in the window that sing to you the way sirens lure love-struck fishermen.
We opt for a simple sandwiched lunch in the cafe above the shop, eight or nine tables shoehorned into a narrow room – the shelves on one side adorned with what looks like my parents' wedding china – it's all exquisitely chic.
Tea in china cups, as my grandmother always told me, tastes better – and it does. We are well fed, and loving our cosmopolitan fellow diners. Americans, students and a couple of French tourists.
After another meander around beautiful and bespoke little boutiques, we head back to our home from home and have drinks in the drawing room. There are a couple of guests in the corner, but the furniture is well placed and spaced, so you definitely feel you have privacy if you want it.
Windswept and hungry, we are eagerly looking forward to dinner – and while a departure from feeding fussy children and eating chef-prepared cuisine is a welcome one, I truly wasn't prepared for what happens next.
I opt for the mushroom bruschetta, the rib-eye steak and peppercorn sauce while Iain picks the halibut and main course chicken.
My bruschetta looks a lot at first, too big a portion to be a starter, but it's melt-in-the-mouth light and doesn't last long on the plate. Iain's halibut is pretty little petals of pickled fish and veg with citrus bursts of zingy juices which cleansed the palate beautifully.
And so to the main courses – a firework explosion of taste with every mouthful is as close as I can describe it. This is without doubt the best steak I have every had.
Head chef Kamil Gloeh and his team in the Rufflets kitchen are on a different level. Good portions and quality produce (much of it being grown on the grounds).While Iain knows just how much I love food, he ends up tucking into mine too . The desserts last a matter of seconds on each plate.
By day two of a stay at Rufflets, you can feel you stresses slowly draining and the rest that all parents crave has been achieved.
The care and comfort of Rufflets is wrapped around you like one of the warm and fluffy blankets which sit in wicker baskets by their fires.
Our stay had been cosy, restful and luxurious – and our precious time together, with no PCR testing or long check-ins, had been delightful in this beautiful little corner of the world.
Factfile
Rufflets St Andrews' spring DBB rates from £280 per room per night; spring weekend staycation package rates from £530 per room (2 nights DBB with wine and charcuterie on arrival). Visit rufflets.co.uk
---
P.S. Mary, Queen of Scots is often regarded as being the world's first female golfer. She started playing golf at St Andrews soon after her husband Darnley was murdered.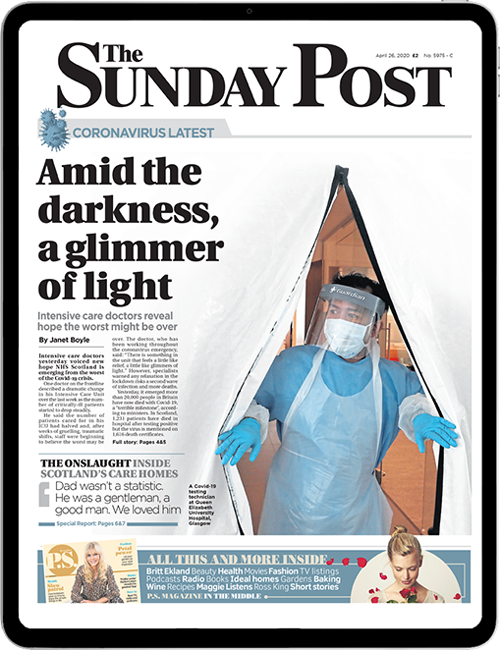 Enjoy the convenience of having The Sunday Post delivered as a digital ePaper straight to your smartphone, tablet or computer.
Subscribe for only £5.49 a month and enjoy all the benefits of the printed paper as a digital replica.
Subscribe