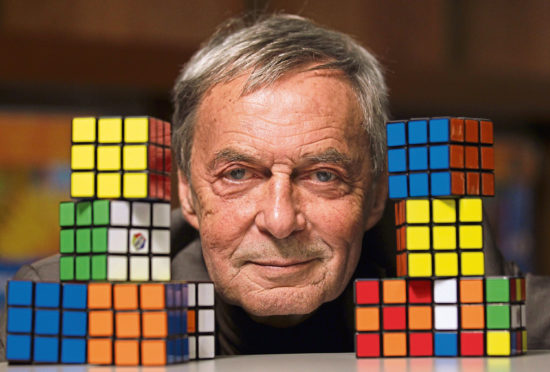 When Erno Rubik made his famous puzzle, he didn't realise just what he'd created.
It was only when the Hungarian inventor scrambled his Cube and then tried to restore it that it occurred to him – this could be quite popular as a game.
In the mid-1970s, he was working at Budapest's Academy of Applied Arts and Crafts, in their Department of Interior Design.
In the years since it first appeared, a myth has grown about Rubik, that he was trying to make a teaching tool to help his students understand 3D objects.
The truth is that he was actually hoping to solve the structural problem of moving all its parts independently of each other, without it simply falling to pieces.
As soon as that lightbulb moment hit him, he applied for a patent for what he called his Magic Cube, and it was granted in 1975.
By 1977, the earliest batches of the Magic Cube were sold in toy shops around the Hungarian capital.
This version was held together with interlocking plastic pieces, and businessman Tibor Laczi took the Cube to a toy fair in Germany in early 1979 to try and drum up popularity and bigger sales.
Tom Kremer, working for the London-based games people Seven Towns, spotted the intriguing, deceptively simple game, and wasn't slow to sign a deal with Ideal Toys to release the Magic Cube across the world.
First, however, they wanted to give it a new name, and Erno Rubik's surname was the obvious choice.
It debuted at toy fairs at the end of January 1980, in London, Paris, Nuremberg and New York.
Considering it has since sold over 350 million, it is quite surprising to know that it didn't sell especially well at first. There have been alterations over the years, of course.
For one thing, the originals had stickers with the different colours, but these tended to come off eventually.
So today's Rubik's Cube features coloured plastic panels instead.
When a toy gets used as often as this absolute all-time classic, it has to be robust.
Readers of a certain vintage will recall how tough it could be to solve it at first, and many of us found that we could solve one or two sides and get them all the same colour, but it was trickier to get the whole cube like that.
Which, inevitably, led to a side industry of books, teaching us how to do it.
Notes On Rubik's Magic Cube, by David Singmaster in 1980, and You Can Do The Cube the following year from Patrick Bossert both sold brilliantly.
Erno Rubik's creation had indeed proved popular.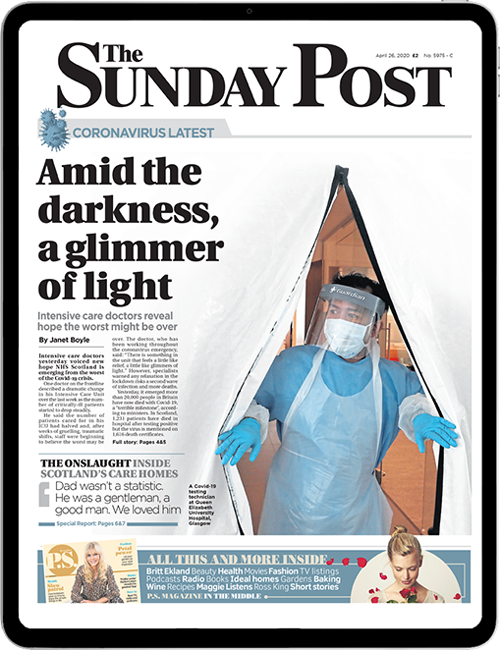 Enjoy the convenience of having The Sunday Post delivered as a digital ePaper straight to your smartphone, tablet or computer.
Subscribe for only £5.49 a month and enjoy all the benefits of the printed paper as a digital replica.
Subscribe