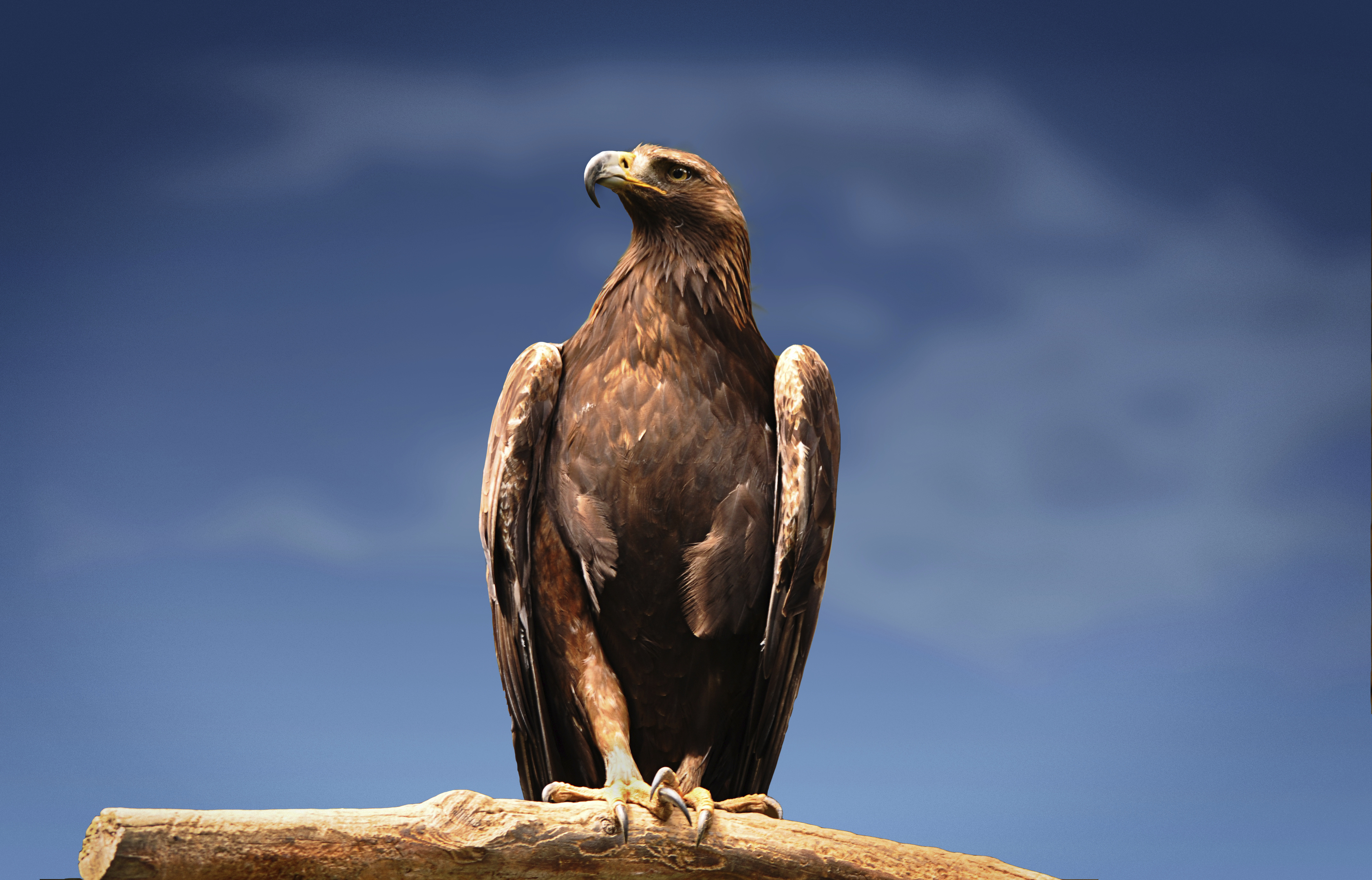 CONSERVATIONISTS are calling for new measures to protect birds of prey after the "highly suspicious" disappearance of a satellite-tagged golden eagle.
RSPB Scotland say he is the 12th tagged eagle to go missing in the "black hole" area of the Monadhliath Mountains in seven years and said it is consistent with illegal persecution of the birds.
Data from the two-year old male's transmitter showed the bird had been living in an upland area, mainly managed for driven grouse shooting, north of Tomatin since early last year.
However in mid-December his tag, which had been functioning as expected, inexplicably stopped transmitting.
A police investigation has not discovered what happened to the bird, and no further data has been received from the satellite tag.
The young eagle, fledged from a nest in the Cairngorms National Park, was paired to a two-year-old female, also fitted with a transmitter.
Data from her tag shows she left the same area for several days following the male's sudden disappearance, possibly searching for her missing mate, before returning to the territory.
Duncan Orr-Ewing, RSPB Scotland's Head of Species and Land Management said: "A report published by the Scottish Government last May, prompted by the regular disappearance of satellite-tagged eagles in this same area, provided unequivocal evidence that the sudden disappearance of these birds is highly suspicious.
"This is now the twelfth tagged eagle to go missing in this 'black hole' in just seven years and is entirely consistent with the systematic and ongoing illegal persecution of eagles in this area."
The charity said current legislation and enforcement is not deterring criminals from persecuting birds of prey and called for new measures to tackle the problem.
Mr Orr-Ewing said: "Despite very recent and high level public warnings from Scottish Government, it appears that criminals intent on killing golden eagles continue to target these magnificent birds, especially in areas managed for driven grouse shooting.
"Patience with self-regulation is at an end and meaningful deterrents are now urgently required.
"We support the introduction of new measures to license driven grouse shooting, including powers for the public authorities to remove such licences, where there is good evidence of criminal behaviour."
The Scottish Gamekeepers Association (SGA) urged anyone with information to contact police.
A spokesman said: "If it is proven any harm has come to this bird and if it transpires there is evidence that that harm was the responsibility of an SGA member, they will be subject to our very strict wildlife crime disciplinary code.
"The legal process deserves respect before people automatically jump to apportioning blame.
"It is becoming increasingly impossible to gain full transparency surrounding these incidents when those holding the data are the tag owners who then dictate process and message.
"At the same time, these tag owners are actively lobbying to persuade government to legislate against grouse moors.
"If investigations were to have the best chance of success and procedural transparency, this data would be held centrally by an impartial body who could look into everything such as the reliability of the tag, who fitted it, the evidence of criminality which exists and the full range of other factors which could cause a mechanical device to stop signalling after many months in the wild."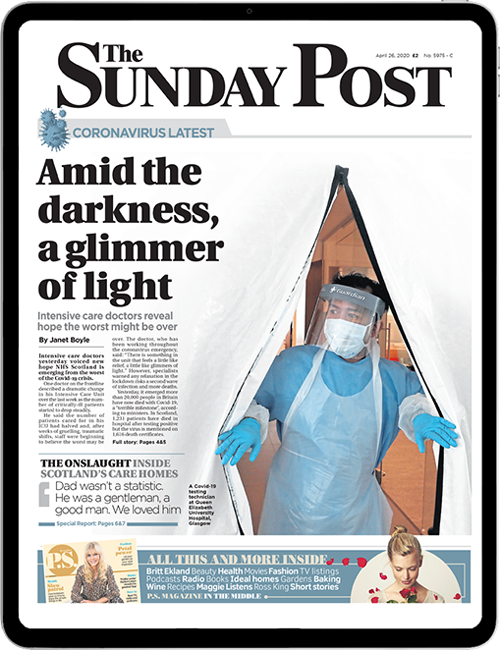 Enjoy the convenience of having The Sunday Post delivered as a digital ePaper straight to your smartphone, tablet or computer.
Subscribe for only £5.49 a month and enjoy all the benefits of the printed paper as a digital replica.
Subscribe