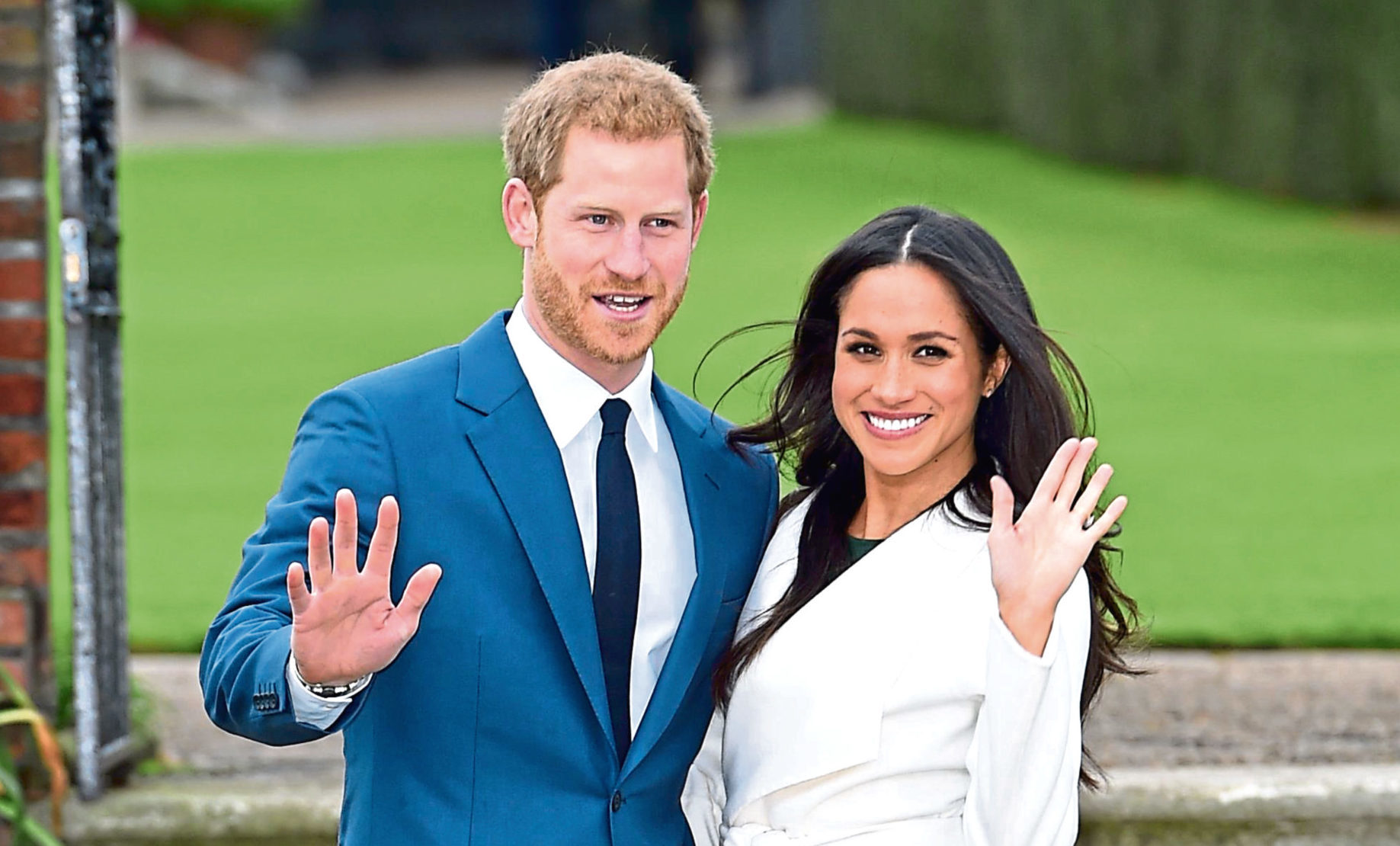 YOU can say this about Prince Harry – once he meets the right woman, he doesn't mess about!
His father, Prince Charles, was linked with many women over the years, until finally marrying Diana, and brother William seemed to be linked forever to Kate Middleton before they made things permanent.
Harry, on the other hand, after a few light romances, set eyes on Meghan Markle less than two years ago and marries her this weekend.
It was in the summer of 2016 that Harry was set up by a friend to meet the American actress, and says of that first moment: "I was beautifully surprised when I walked into that room and saw her.
"I was like, 'I'm really going to have to up my game here!'"
Within a fortnight, he had whisked her off to Botswana, where their early relationship blossomed effortlessly.
Just 12 weeks later, early reports appeared, claiming this was a serious thing for Harry at last.
Although the couple kept their feelings to themselves and away from prying eyes, one person who knew them said: "It's in its early stages, but he is besotted with her."
When Meghan left a rather cryptic Instagram message, with two bananas spooning and the caption, "Sleep tight xx," there were lots of folk putting two and two together and making it equal an imminent announcement.
Sure enough, by November of 2016 an announcement came out of Kensington Palace. Only it wasn't a "We're in love" message – it was one of anger from Harry.
Harry complained bitterly of racist undertones in some reports, and of sexism, not to mention Meghan's family being put under intense, unfair scrutiny.
"Some of it has been hidden from the public: the nightly legal battles to keep defamatory stories out of papers; her mother having to struggle past photographers in order to get to her front door; the attempts of reporters and photographers to gain illegal entry to her home and the calls to police that followed; the substantial bribes offered by papers to her ex-boyfriends."
It went on in that vein – from the son of Diana, who had been scrutinised so closely her whole life, even pursued by the paparazzi as she met her death, it was powerful and heartfelt.
It also, however, demonstrated how hard he was willing to work to keep this relationship alive and protect the woman he was already in love with.
By December, thankfully, it was all out in the open, with reports that Harry and Meghan had held hands in public, gone to a West End play and bought a Christmas tree together.
By the New Year, they were being snapped coming out of nightclubs and restaurants, clearly seeing each other as often as possible, even if it meant one or the other crossing the Atlantic between London and Toronto.
In March of 2017, he even took Meghan to Jamaica for the wedding of his mate, Tom Inskip, staying at stunning Round Hill Hotel and Villas.
Within days, Meghan shut down her blog, The Tig, a sure sign that she was tidying up all online information about her because something very important lay ahead.
"After close to three beautiful years on this adventure with you, it's time to say goodbye to The Tig," she wrote in one last post.
May saw another wedding, this time Pippa Middleton's. There must have been something in the air with all these weddings, because most insiders reckon it was around this point that Harry actually sought out the Queen and asked for her permission to propose to Meghan.
Oh, to have been a fly on the wall for that conversation!
Her Majesty, evidently, agreed – well, she must have, as Harry and Meghan flew off to Africa for a romantic break, after which Meghan came home and told Vanity Fair magazine: "We're a couple. We're in love."
They had capped off that trip with a visit to magnificent Victoria Falls, which would have been a nice setting for a British prince to get down on one knee and propose.
Later in the year, they made their first official appearance together, at Harry's beloved Invictus Games in Toronto.
They did it tentatively – they sat several rows apart at the opening ceremony, but by the time of the wheelchair tennis, they were together, laughing and unable to keep their hands off one another.
In November, as if we didn't realise this was serious, Meghan quit her TV show Suits and headed back to London to move into Kensington Palace with Prince Harry.
By the 27th, they announced their engagement, Kensington Palace making it official the next day by revealing the wedding date.
Just days after that, they were out and about in Nottingham, to the delight of crowds lucky to be the very first to see the pair officially carrying out royal duties.
They had a pre-Christmas lunch with the royal family at Buckingham Palace on December 20, and five days later attended Christmas Day service at St Mary Magdalene Church, Sandringham.
Harry and Meghan have been out and about together a good few times since, all over the country, and in February this year were at the Endeavour Fund Awards in London, Meghan's first official evening appearance with her fiancé.
Mid-February saw them tour Edinburgh Castle, causing quite a stir among those who notice such things by walking hand-in-hand. Whatever next!
Another notable thing about the couple is how much physical contact they have with the ordinary folks in the street.
Not every royal is so tactile and approachable, and Harry and Meghan are getting a lot of love for cuddling babies and hugging old ladies and so on!
Meghan made her first joint appearance with William and Kate at the end of February, at a Royal Foundation Forum, the first of its kind.
When she marries Harry, Meghan's name will be added to the foundation's name and she will have an official role as a royal philanthropist.
International Women's Day, in Birmingham on March 8, saw the couple spend some time with local students, and on March 23 they also made their first official trip to Northern Ireland.
The couple looked at a peace initiative project and also headed to Titanic Belfast, where Meghan let something most intriguing out of the bag.
When shown a range of newborn products and offered some for free, Harry quipped, "How many have you got?"
His fiancée replied, "I'm sure at some point we'll need the whole lot!"
Days later, they asked Philippa Craddock to design the flower arrangements for their wedding and reception, and the big debate got into full swing over who would, wouldn't, should, couldn't be invited to the big day.
Which brings us to now, and a seriously exciting time for all royal watchers!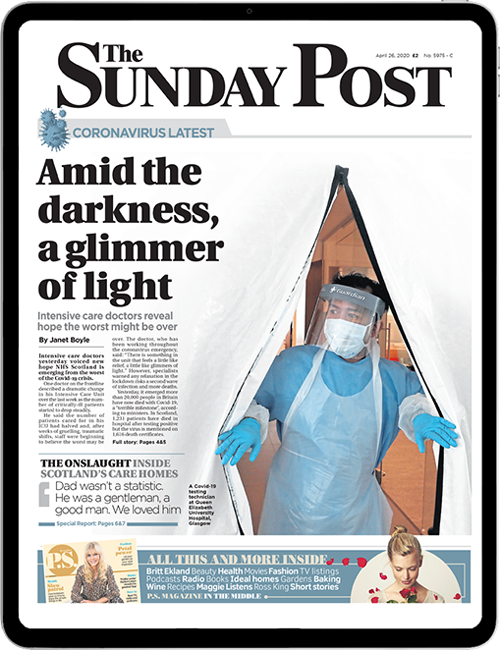 Enjoy the convenience of having The Sunday Post delivered as a digital ePaper straight to your smartphone, tablet or computer.
Subscribe for only £5.49 a month and enjoy all the benefits of the printed paper as a digital replica.
Subscribe