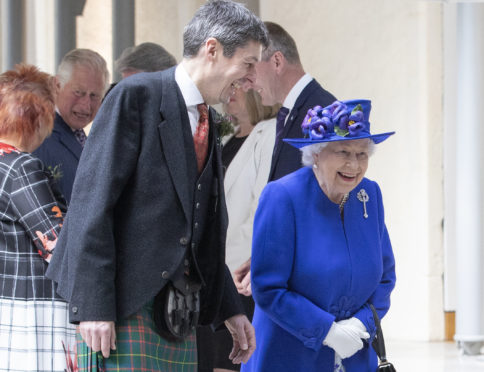 The Queen hailed the Scottish Parliament as the "centre of the nation's public life" yesterday as she joined 20th anniversary celebrations.
Two decades after she formally opened the parliament on July 1, 1999, the Queen, accompanied by Prince Charles, yesterday addressed MSPs at Holyrood.
She said she had watched Scotland grow and prosper over the years with "great pleasure".
She added: "Twenty years on, this chamber continues to be at the centre of Scottish public life, as an important forum to engage and unite diverse communities and also a home for passionate debate and discussion."
The hour-long ceremony in the morning reflected on the past two decades – with frequent references to the opening speech by inaugural First Minister Donald Dewar – and also looked to the future.
The performances were both traditional and the modern – including Robert Burns' Ae Fond Kiss sung by Capercaillie lead singer Karen Matheson, and a poem specially written for the occasion by Scots Makar Jackie Kay.
The ceremony began with a procession of the Crown of Scotland from Edinburgh Castle to Holyrood, carried by the Duke of Hamilton and accompanied by the Pipes and Drums of the 1st Battalion of the Scots Guards.
During her address the Queen appealed for different views to be listened to, as she reflected on the original meaning of the word "parliament" as a place to talk.
She said: "I have no doubt that for most of these last 20 years this striking chamber has provided exactly that, a place to talk.
"But of course it must also be a place to listen – a place to hear views that inevitably may differ quite considerably, one from another – and a place to honour those views."
First Minister Nicola Sturgeon said how the legislation passed at Holyrood – adding up to 290 acts in total – had "made Scotland a better place".
The SNP leader said: "Although this parliament is only 20 years young, it has long come of age.
"That is an achievement for which all parties can take pride."
Scottish Labour leader Richard Leonard reflected on Mr Dewar's speech at the opening of the parliament two decades ago in which he said: "Today there is a new voice in the land."
But Mr Leonard warned there was "much unfinished business" still to do on issues such as land ownership and inequalities.
Scottish Conservative leader Ruth Davidson told how she had watched the opening of the Scottish Parliament on television in a student union in 1999.
Ms Davidson said there is "consensus that as a process devolution has made our country stronger".
Scottish Green Party co- convener Patrick Harvie recounted of his first experience of the parliament – giving evidence to a committee on LGBT rights as a youth worker.
Scottish Liberal Democrat leader Willie Rennie was on a family holiday and not at the ceremony.
His stand-in Shetland MSP Tavish Scott drew laughter when listing the achievements of the parliament, as he referred to a ban on putting Shetland in a box on official documents introduced last year.
He said: "This young parliament has changed Scotland – Scotland does not blink an eyelid at same sex marriage, people in the Borders catch a train to Edinburgh, we don't smoke in pubs – and Shetland is now on the map."
Presiding officer Ken Macintosh spoke of the parliament being a place where the "individual voice can be heard"– giving the example of the testimony of Scottish mesh survivors.
A rendition of A Man's A Man For A' That by Robert Burns, with MSPs joining in, marked the Queen's departure.
She then attended a reception with young Scots, including children born on the day that parliament opened.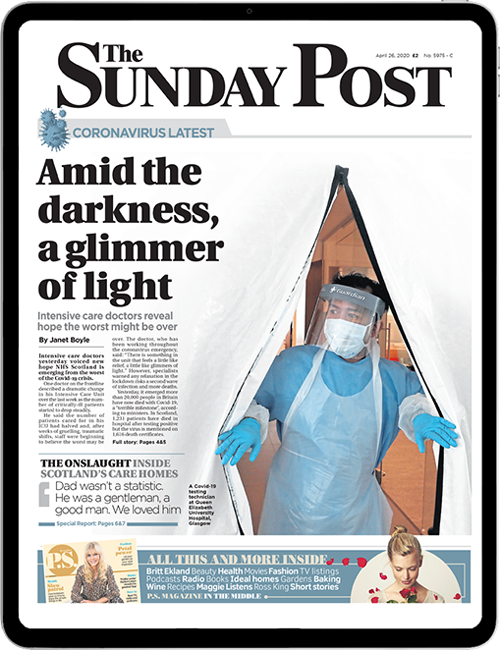 Enjoy the convenience of having The Sunday Post delivered as a digital ePaper straight to your smartphone, tablet or computer.
Subscribe for only £5.49 a month and enjoy all the benefits of the printed paper as a digital replica.
Subscribe