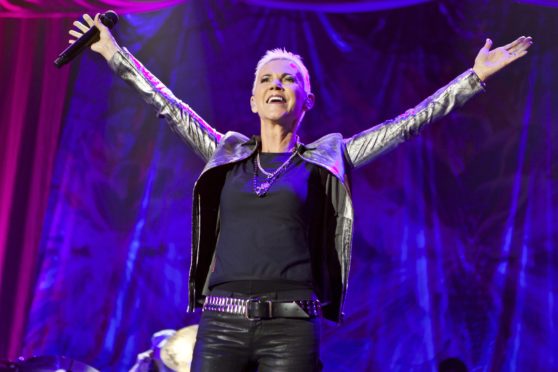 Roxette singer Marie Fredriksson has died at the age of 61 after a long battle with cancer.
The Swedish star was first diagnosed with a severe brain tumour in 2002, but managed to return to the stage several years later.
In 2016 though, she had to retire from performing on doctors' orders.
As part of Roxette, she had hits in the 1990s with the likes of The Look, Listen To Your Heart and It Must Have Been Love, selling over 80 million records worldwide.
Bandmate Per Gessle said: "Thank you, Marie, thanks for everything. You were an outstanding musician, a master of the voice, an amazing performer. Thanks for painting my black and white songs in the most beautiful colours.
"You were the most wonderful friend for over 40 years. I'm proud, honoured and happy to have been able to share so much of your time, talent, warmth, generosity and sense of humour. All my love goes out to you and your family. Things will never be the same."