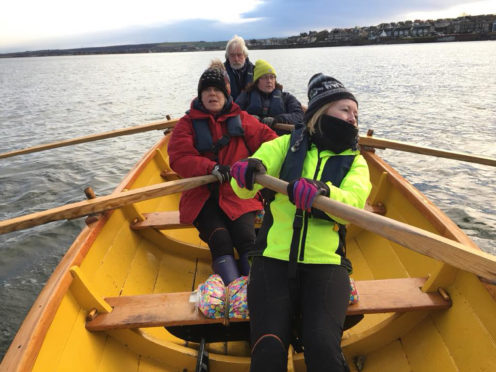 The car's thermometer showed minus seven when I pulled up at Fisherrow Harbour in Musselburgh.
Pre-dawn light was just beginning to smother the stars in a clear, inky-black sky. On either side of the haven, the beaches were frozen and my breath seemed to freeze in the icy air. Why, I asked myself, would I want to get into a rowing boat and head out on to the Firth of Forth?
Just off Scotland's shores, a coastal rowing movement is bringing together communities, helping them build boats and take them on to the sea. In a decade, more than 60 clubs have set up in Scotland, with teams coming from as far as Australia to compete in world championships.
Amid the boats and dinghies hauled ashore for the winter at Fisherrow, a hardy few souls from Eskmuthe Rowing Club were preparing the skiff Honesty for an early morning trip out.
Under the ice-covered tarpaulin, a fine yellow boat was revealed – a St Ayles Skiff. This type is used by all coastal rowing clubs and follows the traditional design of Fair Isle Skiffs – think Moby Dick.
Quite how a boat this size could have been used to catch whales – as portrayed in the famous film – is beyond me. But Dave Lee, Eskmuthe's membership secretary and my cox for the day, explained.
"The only difference is, there was a guy with a harpoon and a coil of rope – which means you would have gone a lot faster than we will today when you were being towed by a whale."
The idea of a whale coming alongside made the nerves flutter, but once settled in what would once have been the harpoon-thrower's seat, the sensation of bobbing on the water made everything calm. Leaving the harbour, while looking for seals and spotting landmarks such as Arthur's Seat, Musselburgh was left behind and the beach at Portobello came into view.
At 1,600ft off shore, the buildings of Scotland's capital take on an almost remote feel – something club member Graham Irvine enjoys.
The 58-year-old clerk of works is Musselburgh-born but had not been off the shore before joining the club.
"I have always been a land lover," he says, "but thought I'd give it a try. I like the exercise and fresh air."
Sightseeing is one part of the coastal rowing movement but there is also a desire to hone skills. So the four rowers were asked to pull hard by cox Dave, rounding a buoy surprisingly quickly and returning at a rapid pace. The burst of speed enlivened the senses, especially that of cold at the tip of the nose, but I soon warmed up when asked to swap with Graham and take hold of an oar.
The feeling of pushing a boat through the water is satisfying, especially when all four rowers are in rhythm. However, after a few hundred metres I managed to "catch a crab" – that is, when an oar is dug in to the water too deeply and the rower is pushed flat on his or her back. Feeling foolish, I picked myself up and swapped back to my harpoon-thrower's seat.
The Eskmuthe club is keen to be seen as a social group and, although they compete in regattas in the summer months, winning is not the members' focus.
The rowers head out into the Forth to see fireworks from the water. On a weekend they might row to North Berwick or head past Portobello, stopping for coffee.
Sharon McFeely, a pharmacy technician, says: "Sometimes conditions can be challenging. It is such a sense of achievement when you have managed to get out and come back when conditions have been quite tough."
As well as staying afloat in choppy water, the cox must avoid kayakers, paddle boarders and other boats. There is also a need to know when it is safe to go out – the reason for the early start was that the tide was high that day. Dave and the other coxes have been on courses run by the Scottish Coastal Rowing Association but the other 50 members of the growing club need training, too.
Dave explains: "We have started running courses with the club captain, Georgina Brown, teaching members how to cox, look at the weather and sea conditions and understanding the whole combination of tides, currents, weather, wind and the experience of the crew. We have learned quite a lot – we are health and safety conscious but we are now able to go out in most conditions."
Honesty, named because Musselburgh is called the Honest Toun, was ready-built and given to the club when it started in 2013. A second boat was built in the winter of 2014/15 in a room lent by East Lothian Council at Prestongrange Museum. It was named Steedie Falconer after the last fishwife at Fisherrow who died in 2015.
Gaynor Allen, the chair and a cox of the club, says: "The fishwives were a massive part of the town and as a boating club we are quite mindful of keeping those traditions going. This is moving on from the fishing side to the boats in the harbour being recreational.
"It is not just about the rowing, it is about building and knowing your boat. We did have great help from one of the sailors at Fisherrow. It is a fantastic way of cementing your club. It took over 1,000 hours to build it."
When it comes to regattas, Eskmuthe – which is looking to build its own boathouse at Fisherrow – is improving but keeping it fun.
Gaynor says: "We are not one of the most competitive clubs… but we have gone from coming last in every race to coming midtable so we are quite happy with that!"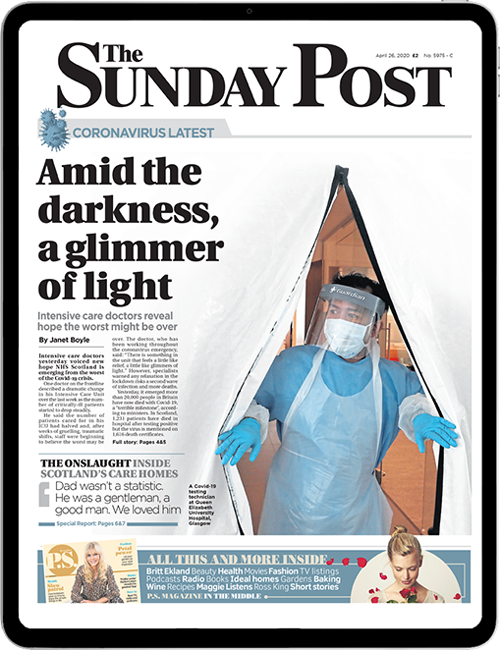 Enjoy the convenience of having The Sunday Post delivered as a digital ePaper straight to your smartphone, tablet or computer.
Subscribe for only £5.49 a month and enjoy all the benefits of the printed paper as a digital replica.
Subscribe