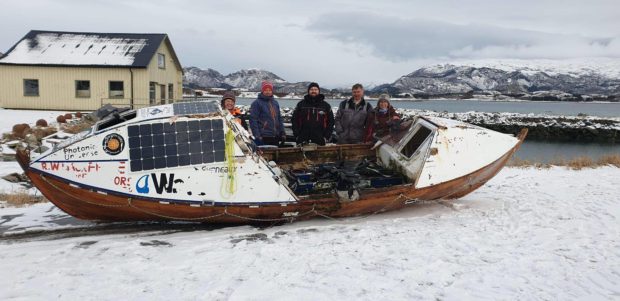 When Duncan Hutchison set off to row the Atlantic, things went wrong and he ended up being rescued more than 1,000 miles from his destination by a passing oil tanker.
But this week there was some good news, as, left to its own devices, his 23-foot boat completed the journey on its own.
The boat, called Sleipnir, was feared lost at sea after the tanker's tow rope broke.
But on Thursday Duncan, 53, received news that the boat had washed ashore at Sømna near Brønnoysund in Norway.
Remarkably, he had predicted that if the boat did wash up anywhere, it would be in Norway.
Yesterday his wife Marianne said: "It is amazing. Duncan was sitting at his computer when a picture of it popped up on his screen. He couldn't believe his eyes. It is incredible. It is pretty battered but he wants to get it back and is working on that."
Duncan's adventure began back in May when he set off from New Jersey, USA, to row 3,500 miles to his home in Lochinver.
Over the next 100 days he survived mountainous seas, brutal storms and even a shark attacking his home-made boat.
But he had to abandon the attempt and put out a distress call after the electrics failed.
He was picked up by the 590-ft long Asphalt Splendor on September 22. An initial attempt to tow the Sleipnir failed when the rope snapped.
Duncan had said he will make another attempt – if his beloved boat was found and he can raise the £10,000 to mount the bid.
He previously gave an emotional account of how he came perilously close to disaster with the tanker that came to save him. He was just feet from the vessel's giant propeller and in danger of being swept under the 37,087-tonne boat.
He was also "flung over the side underwater" hanging on to a safety wire, fearing he would be swept away to his death.
But he also lost Sleipnir.
"I feel part of me is lost with her," said Duncan then.
"I think, given the conditions, she will probably be taken west of the Outer Hebrides and end up in Norway.
"If she is found – and somebody is prepared to fund it – I would try again.
"Sleipnir proved she was up to the task. I felt fine, physically and mentally. It was just the electrics."
Not everything went to plan when he began his Atlantic journey.
Duncan was taken off his craft on June 4 in a fierce storm 20 miles off New Jersey – and just four days after setting off from New York.
After a frantic search and appeal to ships and aircraft, Sleipner – named after an eight legged horse from Norse mythology that could glide across the sea – was located at Ocean City, 133 miles further south from where it was set adrift.
Duncan set off again on his long voyage from Whale Creek Marina, New Jersey, on June 15.
However, for every two miles Duncan rowed towards Lochinver, he had to row nearly three to get back on course.
In fact by the time he was rescued he had rowed 3,416 miles – 150 miles more than his direct route to his destination.
"In one sense I do feel I have rowed across," he said.
Duncan – who celebrated his 53rd birthday during his epic row – has so far raised more than £33,000 for the charity Wateraid from his row.
Only 13 people have successfully rowed solo from west to east across the North Atlantic. Duncan still hopes to be the 14th.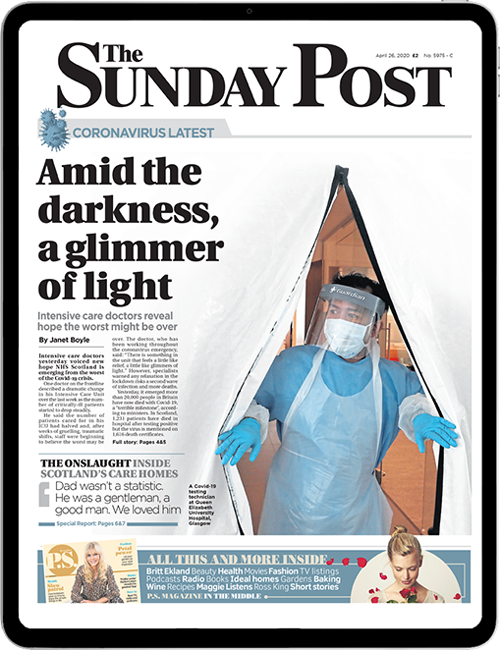 Enjoy the convenience of having The Sunday Post delivered as a digital ePaper straight to your smartphone, tablet or computer.
Subscribe for only £5.49 a month and enjoy all the benefits of the printed paper as a digital replica.
Subscribe