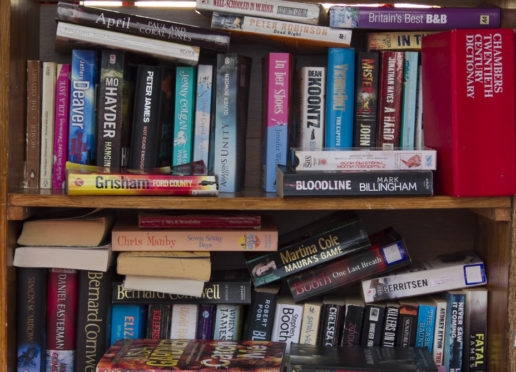 Plans to replace school librarians with volunteers and pupils have been attacked by campaigners.
Scottish Borders Council is trialling the scheme at Galashiels, Peebles and Kelso high schools, where children and volunteers work alongside, or instead of, professionally trained librarians.
If successful, it could be rolled out at the region's six other secondary schools.
Councillor Carol Hamilton said the scheme had saved £78,203 among the three schools, while new library equipment and software bought to facilitate it had cost £43,000 – but this was a one-off expense.
The Chartered Institute of Library and Information Professionals (CILIP) said the scheme ran against the Scottish Government's new national strategy for school libraries.
Sean McNamara, head of CILIP in Scotland, said: "Secondary school pupils should have access to a school library and a school librarian."
Pamela Tulloch, chief executive of the Scottish Library and Information Council, said school librarians were a vital educational resource.
She said: "They improve educational attainment and promote a positive attitude to learning."
Children's author Angela Proctor, who launches National Libraries Week on Wednesday, said: "Cutting the service is foolhardy.
"It may save some money but, in the long run, it could be hugely detrimental to the long-term education of our children."
Scottish Borders Council said it was designing a new service for all school libraries "that meets national expectations and also those of our pupils, who told us they wanted more modernised and digitally enabled learning and study provision, as well as more pupil-owned and led social and library spaces".