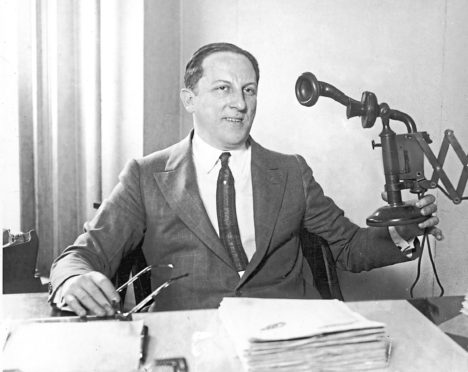 He was the crime kingpin who made the mafia glamorous.
He "transformed organised crime from a thuggish activity by hoodlums into a big business, run like a corporation with himself at the top".
He was the first to realise that Prohibition was a business opportunity to accrue enormous wealth, and mentored gangsters such as Lucky Luciano, Legs Diamond, Dutch Schultz and Meyer Lansky.
And without him we probably wouldn't have had all the mob dramas we love so much, like The Godfather on which he was a huge influence, and Boardwalk Empire in which he was a central character.
But you'd be forgiven for not knowing the name of Arnold Rothstein, who was killed just over 90 years ago on November 6 1928 for refusing to pay a $300,000 debt owed over a fixed game of poker.
The founding father of organised crime was known, as so many mobsters are, by a variety of other monikers which give you a flavour of the huge role he played – "The Brain", "Mr Big", "The Fixer", "The Big Bankroll" and "The Man Uptown".
Born into a comfortable life in New York City in 1882, the man who'd go on to dominate the Big Apple's Jewish Mob began gambling as a child.
He said: "I always gambled. I can't remember when I didn't. Maybe I gambled just to show my father he couldn't tell me what to do, but I don't think so.
"I think I gambled because I loved the excitement. When I gambled, nothing else mattered."
No wonder that by his late 20s Rothstein had established a major casino and was involved in a horse track where he reputedly fixed many of the races, becoming a millionaire by the time he was 30.
But the crime that made his name, of which he was never convicted, was allegedly fixing the 1919 baseball World Series.
It's thought his men paid members of the Chicago White Sox to throw the series against the Cincinnati Reds as he bet against them and make a huge profit in what became notorious as the Black Sox Scandal.
The advent of Prohibition saw Rothstein diversify into bootlegging and narcotics, smuggling Canadian whisky down the Hudson to New York and across the Great Lakes.
He purchased holdings in a great number of speakeasies and was the first to smuggle Scotch whisky into the States on his own fleet of transatlantic freighters.
Backed by bankers and politicians, Rothstein was able to force Tammany Hall – the Democratic political machine that ran New York – to go along with the various street gangs run by the aforementioned hoods.
He mediated between the gangs, charging a hefty fee for his services, and he became an influential mediator in the city's legitimate business world, forcing Tammany to recognise him as a necessary ally in running the town.
Credited by many as the first successful modern drug dealer, by 1925 Rothstein's criminal empire was vast. He was the biggest bootlegger in the country and had amassed a fortune equivalent to $150m in today's money.
Rothstein would often do business on the street surrounded by his bodyguards but they did him no good when he was shot and mortally wounded during a business meeting in the Park Central Hotel.
The shooting was apparently linked to debts he ran up after hitting a cold streak during a three-day poker game the previous month, which he claimed was fixed and so wouldn't pay up.
Rothstein lingered on for two days but refused to name names and no one has ever been brought to book for the murder.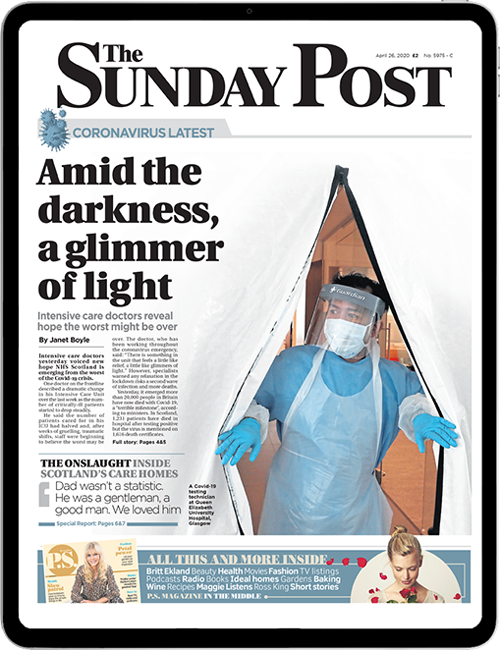 Enjoy the convenience of having The Sunday Post delivered as a digital ePaper straight to your smartphone, tablet or computer.
Subscribe for only £5.49 a month and enjoy all the benefits of the printed paper as a digital replica.
Subscribe